Desserts
Fat Tuesday: "schiacciata alla fiorentina" flat-cake recipe
Florentines love "schiacciata alla Fiorentina" carnival cake and every year there are many debates about which is the best cake in town. In my opinion, the best "schiacciata alla Fiorentina" is made at the bakeries. Homemade versions are unable to reproduce the goodness of this Florentine cake whose secret lies in the long and skilful rising and in the right amount of spices. After years of testing, kneading and leavening I finally found the right recipe in a Paolo Petroni's book. Here is the (almost) perfect schiacciata alla fiorentina recipe.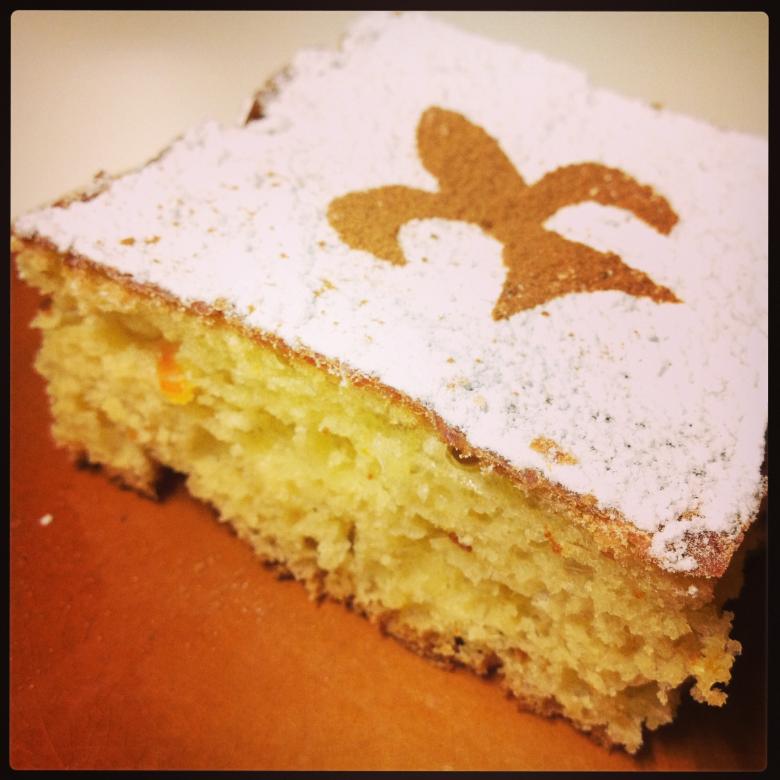 350 g of plain flour
100 g of sugar
80 g of lard (I didn't find a good lard in Florence so I've used instead50 g of extra virgin olive oil and 50 g of sunflowers oil)
25 g of brewer's yeast
2 eggs
organic orange peel
a teaspoon of vanilla extract
a pinch of salt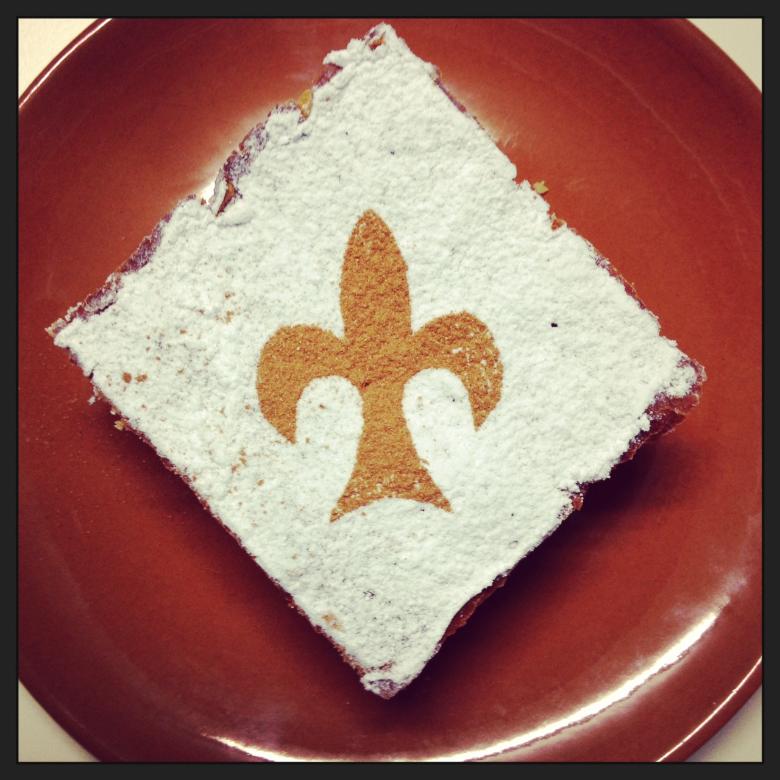 Mix the flour with the yeast dissolved in 150 ml of water and leave it covered in a warm place for a couple of hours. After this time add to the dough: the lard (preferably well softened), the sugar, the vanilla, the orange peel and a pinch of salt.
I recommend to mix everything in a planetary mixer, otherwise, be patient. When everything is well mixed, add the egg yolks, one by one. Assemble the egg whites with a mixer.
Finally, add the egg whites, stirring by hand with a palette knife. Pour the dough in a greased pan covered with baking paper and let it rise for another two hours. Bake the dough in a preheated oven at 180 ° C for 30 minutes.
Let it cool and cover with icing sugar. Don't forget to design a lily on top with some cocoa powder!
Chiara has written for a Florentine web magazine (Te la do io Firenze - in Italian) the top five bakery shops specialized in Florentine flat cakes
You might also be interested in