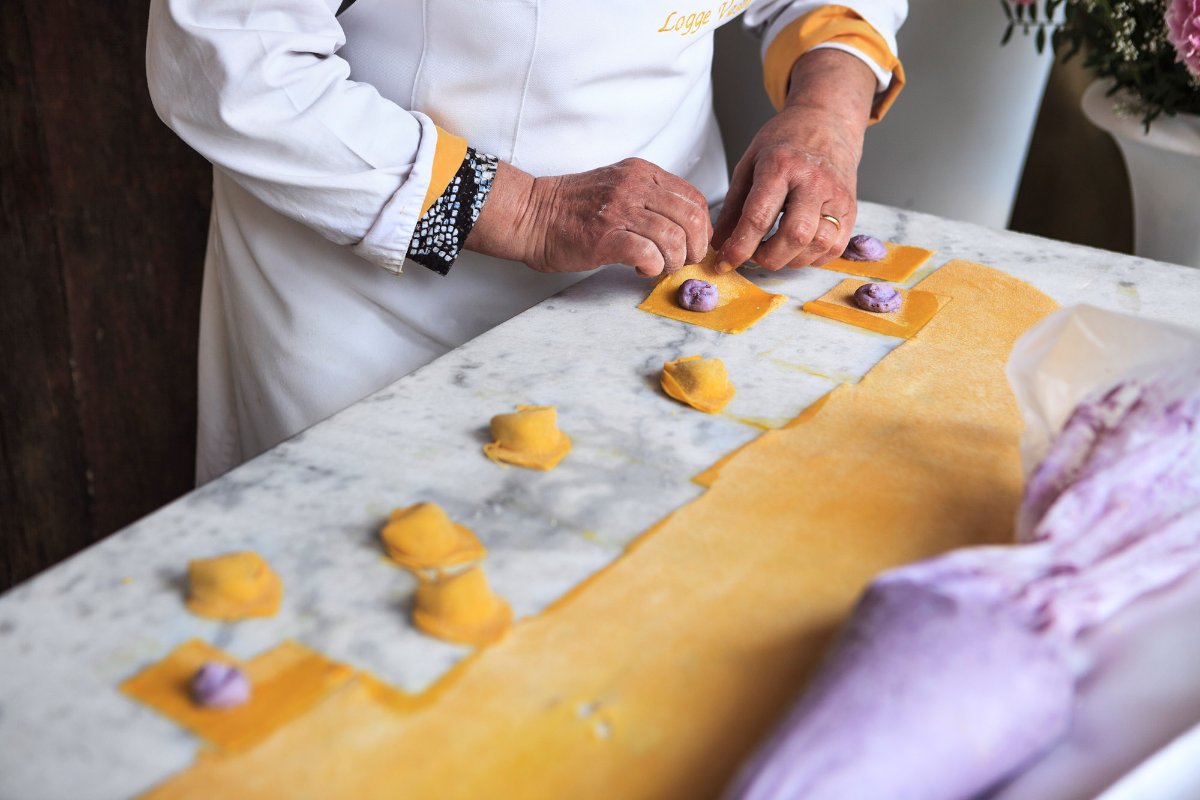 ??????
Fagioli all'uccelletto
Fagioli all'uccelletto is a dish found throughout Tuscany, and the explanations for the origins of its name—"little bird beans"—are diverse. According to the 19th century cookbook writer Pellegrino Artusi, the name derives from the use of herbs which were traditionally used to season roast fowl: sage and garlic.

Ingredients:
8 fresh sausages
5-6 cloves of garlic
10 fresh sage leaves
500gr. tomato puree
one glass of white wine
400gr. cannellini beans boiled, but still al dente
olive oil
salt and pepper for seasoning

Preparation:
Pierce the sausages with a fork and brown them in a pan over high heat for a few minutes. Add the garlic cloves (peeled but whole) and the sage. When the sausages are well browned add the white wine and continue to simmer until the wine has evaporated. Add the tomato puree. Bring to a simmer, stirring gently. Add salt and pepper and cook for another 7-8 minutes. Add the beans and stir until well mixed. Simmer for another 8-10 minutes on low heat, stirring regularly to make sure that the beans do not stick to the bottom. Serve hot.
You might also be interested in
Valle del Bisenzio
The Bisenzio valley lies between Mount Calvana and the Apennine forest. It is a territory rich in tradition thanks to its settlement by the ancient Romans. ...
Scopri Valle del Bisenziokeyboard_backspace