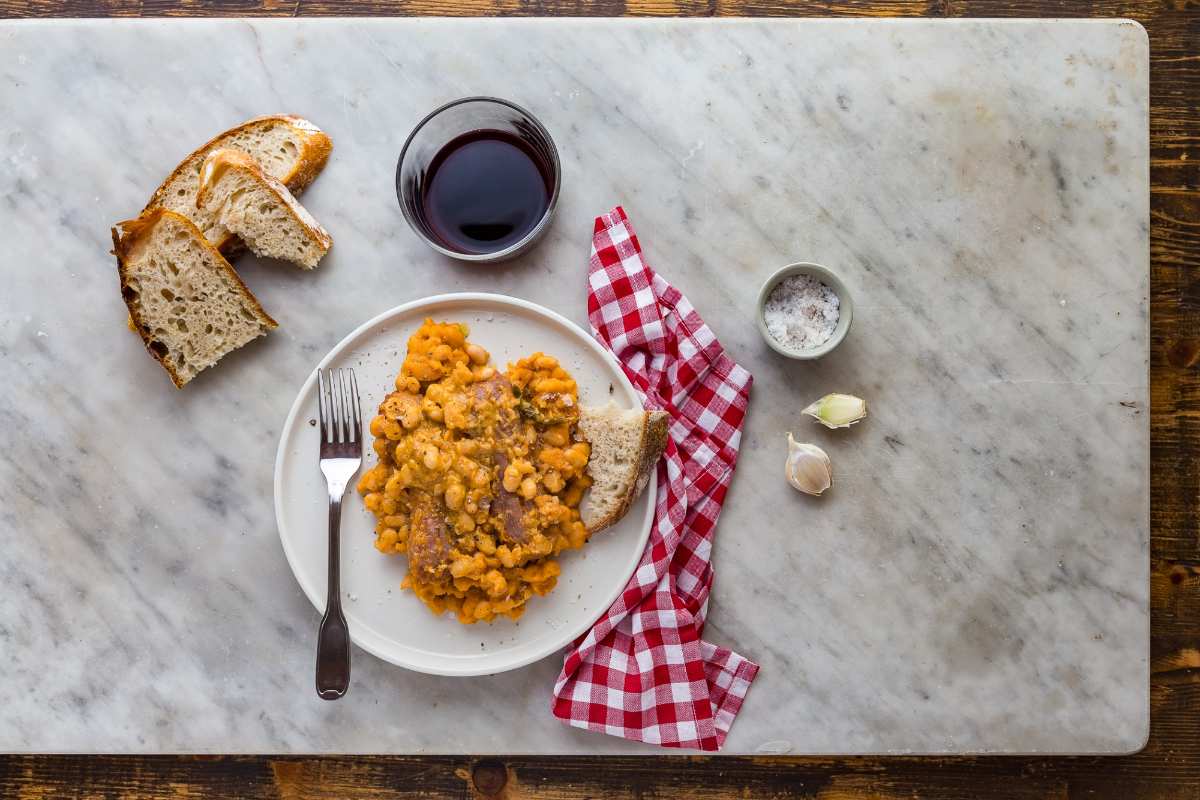 Photo ©Giulia Scarpaleggia
Side dishes
Fagioli all'uccelletto
Fagioli all'uccelletto (stewed beans with sausages) is perhaps one of the most iconic dishes of Tuscan cuisine: it has beans and sausages, cooked together over a gentle heat until the beans become creamy and the sausages release their flavour. This dish can be found in every Tuscan trattoria, sometimes as a filling side dish, others as a main course.
The name of this recipe is due to Pellegrino Artusi. He explains that the beans are cooked with the same herbs used for the little birds (uccelletti), sage and garlic, hence their cute name.
600 g of cannellini beans, already cooked
Extra virgin olive oil
Sage leaves
2 cloves of garlic
2 tablespoons of tomato paste
4 fresh pork sausages
Black pepper
Salt
Heat a few tablespoons of olive oil in a large pan with two cloves of garlic - leave the skin on and crush them with the palm of your hand - and some sage leaves.
When the garlic has infused the olive oil and the sage leaves begin to get crisp, pour the beans with a few ladlefuls of their cooking water, add the tomato paste, stir and cook over low flame. Season with salt and pepper.
Let the beans simmer over a gentle heat for about twenty minutes, then add the sausages without the case and cook until done
You might also be interested in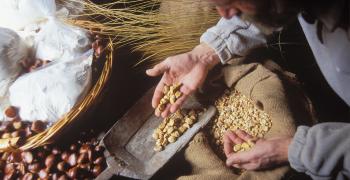 Learn more
Food and Wine
Olive oil, wine, truffle and other culinary delights make up the excellence of Tuscan gastronomy.
continue...