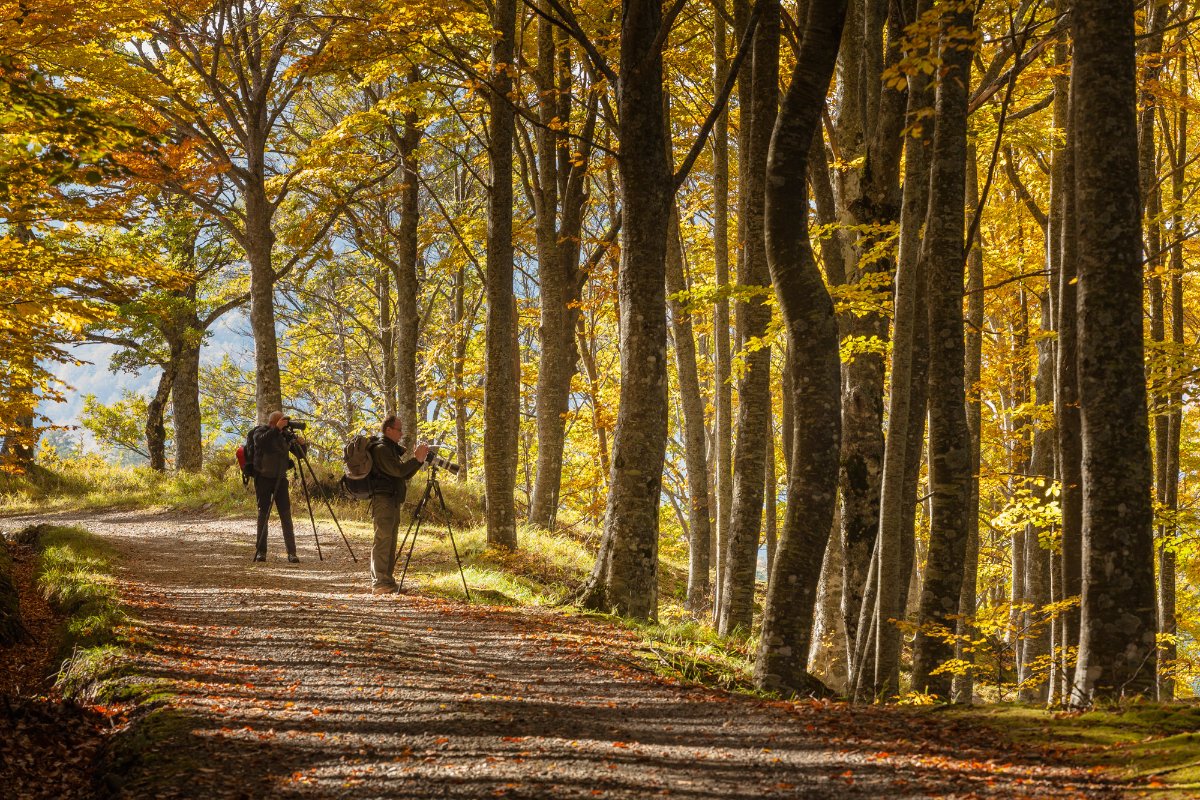 Visit Maremma Park
Immerse yourself in the landscape
ORIENTATION
The Maremma Park is in the province of Grosseto in the town councils of Grosseto, Magliano in Tuscany and Orbetello. The Maremma Park, with its range of hills descending towards the sea to reach the sandy beaches and cliffs, spreads from the mouth of the Ombrone river till it reaches Talamone, along 25 km of the breathtaking Tuscan coastline surrounded by marshland, pinewood forests, tilled land and pastures.
With the scent of aromatic herbs and colorful berries and the cry of its wildlife, the Park greats visitors unveiling both its gentle and primitive nature. A clash of elements which awakens the need to be pampered in a newfound paradise. A chance to "set the clock hands back", in tune with the soul.

When to visit
The Park is open all year round, all week. To enter, purchase tickets at the entrance at the visitor center. It is possible to take a tour on your own or in a group, with a guide or not, depending on the time of the year.

Useful advice
• Wear trekking boots.
• Bring drinking water, a k-way, a hat and a mosquito repellant as it could come in handy during certain times of the year.

Park Behavior
• Stick to the signposted paths
• It is prohibited and extremely dangerous to light fires and bring pets even on a leash.
• Do not disturb the wild animals or offer them food (possibility of disease transmission or bite risk).
• Do not throw any waste.
• Respect the plants, animals and the environment.
• Do not bring any radios, ipods or other appliances which break the silence.

Park visits during the Summer :(June 15 - September 15)
The itineraries A3 - LE GROTTE A4 - CALA DI FORNO and P1 - BIRDWATCHING have been closed due to potential fire risks.
All other itineraries can be toured with a guide after booking, except for itineraries A5/A6 FOREST/FAUNA and A7 OMBRONE RIVER MOUTH which you can plan on your own. Itinerary A2 requires a guide, but not prior booking. Tours with a German, English and French guide are provided for itinerary A2 The Towers.

Visiting the Park in Springtime, Fall and Winter (September 16 - June 14)
During this part of the year visits are free starting from 9.00 a.m. till an hour before dusk. All itineraries are open. In addition, the park offers all season tours by horse, chariot, canoe and bicycle.

Park Facilities
Many accommodation facilities inside the Park's territory carry a special symbol, adhering to the "Ecological Specifications" and are thereby committed to adopt environmental strategies and guidelines like energy and water savings and better services.
You might also be interested in