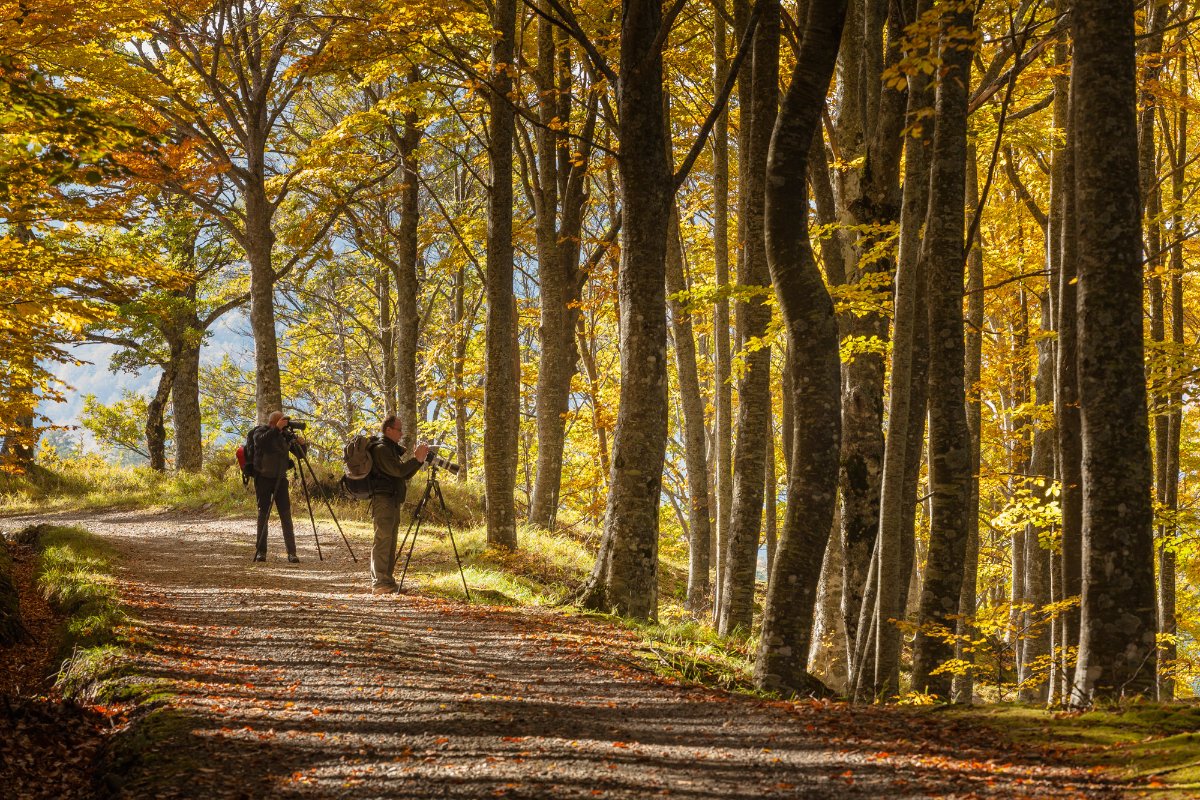 Seeing Monte Albano on motorcycle
A trip through Leonardo's hills
Behind the
lively SP43
lies a road which was once used for the
Pistoia Rally
. It climbs
Monte Albano
with curves and turns that are super to drive. The hills that surround the road are dotted with vineyards and olive orchards, and nearby
Vinci
, the native town of
Leonardo da Vinci
, the major Renaissance genius.
Departure/arrival
: from Empoli to Pistoia
Distance
: 38km
Duration
: 1 day
Kind of road
: mixed, hilly
Province
: Florence, Pistoia
Set your GPS:
Empoli, Vinci, Fornello, Porciano, San Baronto, Casalguidi, Pistoia
We set out from
Empoli
, the city of Jacopo Carucci, also known as "il Pontormo", the painter and artist of great talent. Putting our bikes into second there are two ways to get to Vinci: the SP43 which is alot of fun and which climbs and descends along Leonardo's hills, or the SP13, which is a country road from km 13 onwards and which heads directly to the destination. Either way, olive fields abound. As you near Vinci, you will be overwhelmed by the advertising: the cellars of Leonardo, the Mona Lisa restaurant. Everything seems to point to Leonardo's birth place. The best way to honor the genius is to visit the
Museo Leonardino in Palazzo Uzielli
. The Mona Lisa is one of his greatest works, but he was also an inventor, architect, scientist and one of humanity's geniuses.
The road narrows and climbs all the way to
Valdinievole
and its town of
Lamporecchio
: a tasty stop especially in the summer when the
Brigidino festival
is going on (August). A brigidino is a warm and crispy wafer with anise hints and it's impossible to eat just one! The fair takes place along the main roads of town on the first Tuesday in August and the following Wednesday. We now enter the woods and keep a steady speed along the curvy roads. In
Salvino
, there are views of the terraced vineyards of Chianti Docg, while from Fornello the road changes name from SP13 to SP9 of
Montalbano
. The excitement also grows: this is where the
special rally of Pistoia
used to be held: it's a good ride and worth every kilometer.
The road climbs and stops in
Porciano
, a town worth visiting, with its two towers from the 1800s and the
S. Giorgio church
. The intersection between Porciano and SP9 is a meeting point for bikers, where it is worth deviating towards Lamporecchio. Heading back to Pistoia, there's Papiano and its enchanting Renaissance Villa, known as "The American" for its owner from the 1800s. It's a flashy but beautiful building.
San Baronto
is at the end of the
Montalbano
road: after visiting the Romanic abbey, which was faithfully rebuilt after the WWII bombings, we return to Pistoia.
The Leonardo hills wave goodbye and thank us for visiing: at km 8 there's the last big curve, then the roundabout that leads us to
Casalguidi
, where it's time to put the motorcyle up on its kickstand and enjoy the center of the city.
For more information:
www.provincia.fi.it
,
www.provincia.pistoia.it
,
www.casapontormo.it
,
www.museoleonardo.com
Consult the Google Map
You might also be interested in