The Grande Escursione Appenninica in Tuscany
The stops and a map of the itinerary that covers the entire Apennines
The Grande Escursione Appenninica, also known as the GEA, is a hiking route with 25 stops, and is suited for all levels of hikers, not just experts.
The GEA is 425 kilometres long and connects the Bocca Trabaria Pass, on the border with Umbria and Le Marche, to the Due Santi Pass in Liguria.
Hiking this trail, you'll explore the green and silent heart of the Apennines: you can walk through beach forests and chestnut groves, discover hermitages and taste typical mountain dishes. Step after step, rucksack on your back, you can rediscover the pleasure of slow travel surrounded by the beauties of the territory.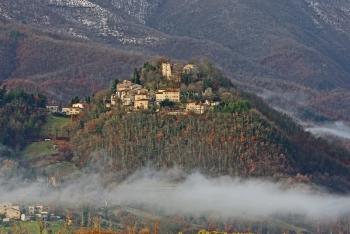 The GEA runs along the border of Tuscany, and in some stretches, intersects with mountain trails. For this reason, we recommend hiking the route in the spring or summer.
Along the way, you can see some incredible towns, historic villages and breath-taking scenery. We suggest dedicating a bit of time to visiting Caprese Michelangelo, a town in the province of Arezzo where the great Renaissance master was born. Continue to Chiusi della Verna, Badia Prataglia and Camaldoli, magical and spiritual places that intersect with another trail: the Way of St. Francis.
The Grande Escursione Appenninica then winds away from the hermitages and parish churches to become more daunting. You'll cross the Muraglione, Giogo and Futa Passes: paradises for those who love to travel by motorcycle. In the province of Pistoia, you'll come across Pracchia and Abetone; the GEA then leaves Tuscany behind at the Passo della Cisa, the gateway to the via Francigena.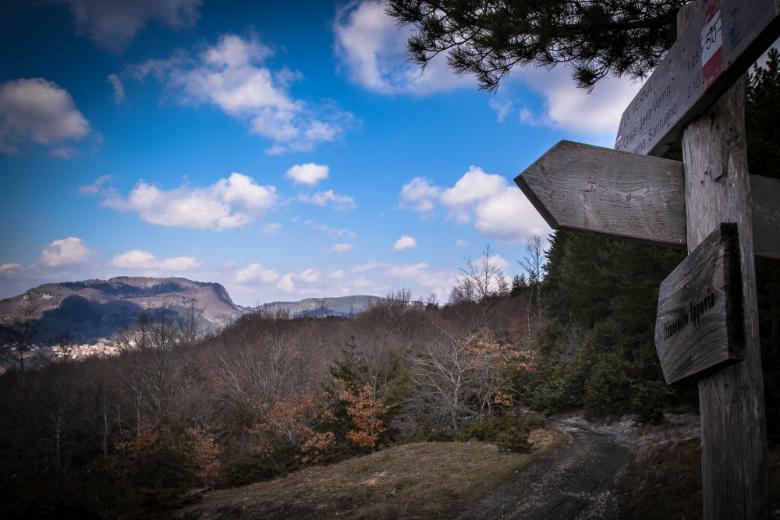 Bocca Trabaria - Passo di Viamaggio
Passo di Viamaggio - Caprese Michelangelo
Caprese Michelangelo - Chiusi della Verna
Chiusi della Verna - Badia Prataglia
Badia Prataglia - Camaldoli (or Passo la Calla)
Camaldoli (or Passo la Calla) - Passo del Muraglione
Passo del Muraglione - Casaglia (or Passo della Colla di Casaglia)
Casaglia (or Passo della Colla di Casaglia) - Passo del Giogo
Passo del Giogo - Passo della Futa
Monte di Fo - Montepiano
Montepiano - Rifugio Pacini
Rifugio Pacini - Pracchia
Pracchia - Rifugio "Duca degli Abruzzi" on Lake Scaffaiolo
Rifugio "Duca degli Abruzzi" on Lake Scaffaiolo - Abetone, hamlet of Boscolungo
Abetone, hamlet of Boscolungo - Lake Santo (Modena)
Lake Santo (Modena) - Passo delle Radici
Passo delle Radici - Rifugio "Battisti" and Rifugio "Bargetana"
Rifugio Battisti/ Rifugio Bargetana - Passo della Pradarena
Passo della Pradarena - Passo del Cerreto
Passo del Cerreto - Rifugio Sarzana
Rifugio Sarzana - Pratospilla (via Passo del Lagastrello or via Ponte sull'Enza)
Pratospilla - Rifugio Mariotti on Lake Santo (Parma)
Rifugio Mariotti on Lake Santo (Parma) - Passo della Cisa
Passo della Cisa - Passo del Brattello
Passo del Brattello - Passo dei Due Santi
Please keep in mind that not all the stages offer rest areas or accomodation options
You might also be interested in