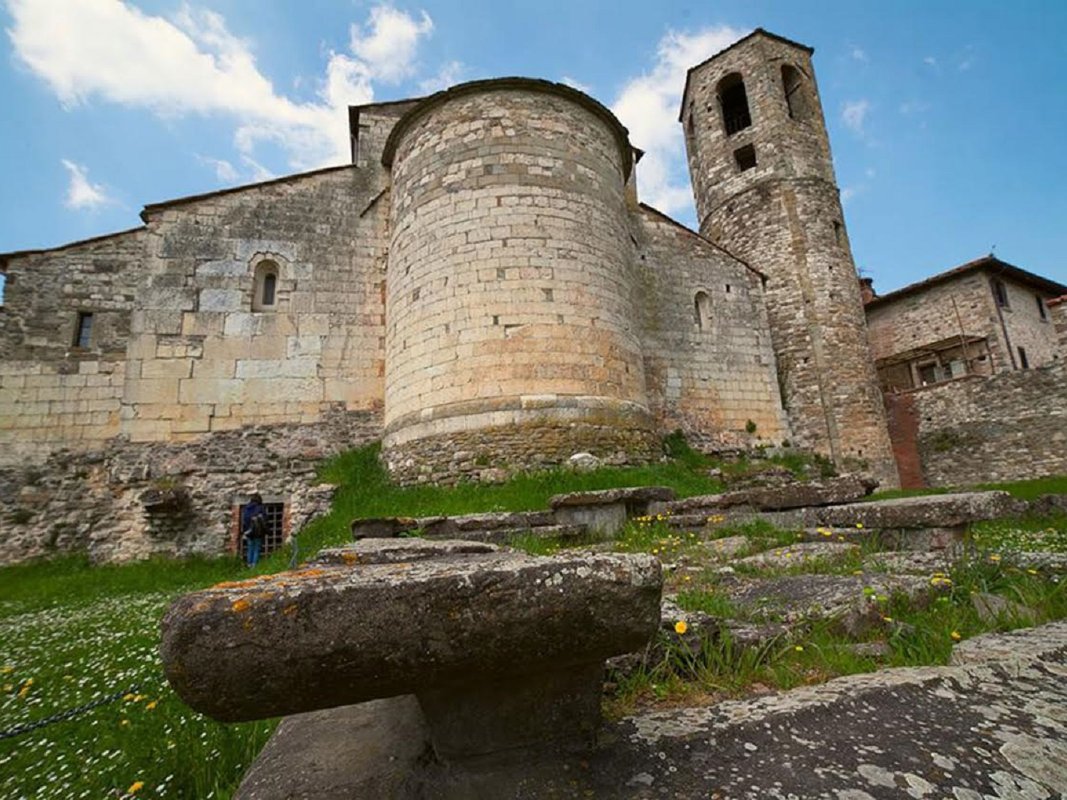 Castel Focognano
A small village immersed in the forests of the Casentino
Read the story of Castel Focognano on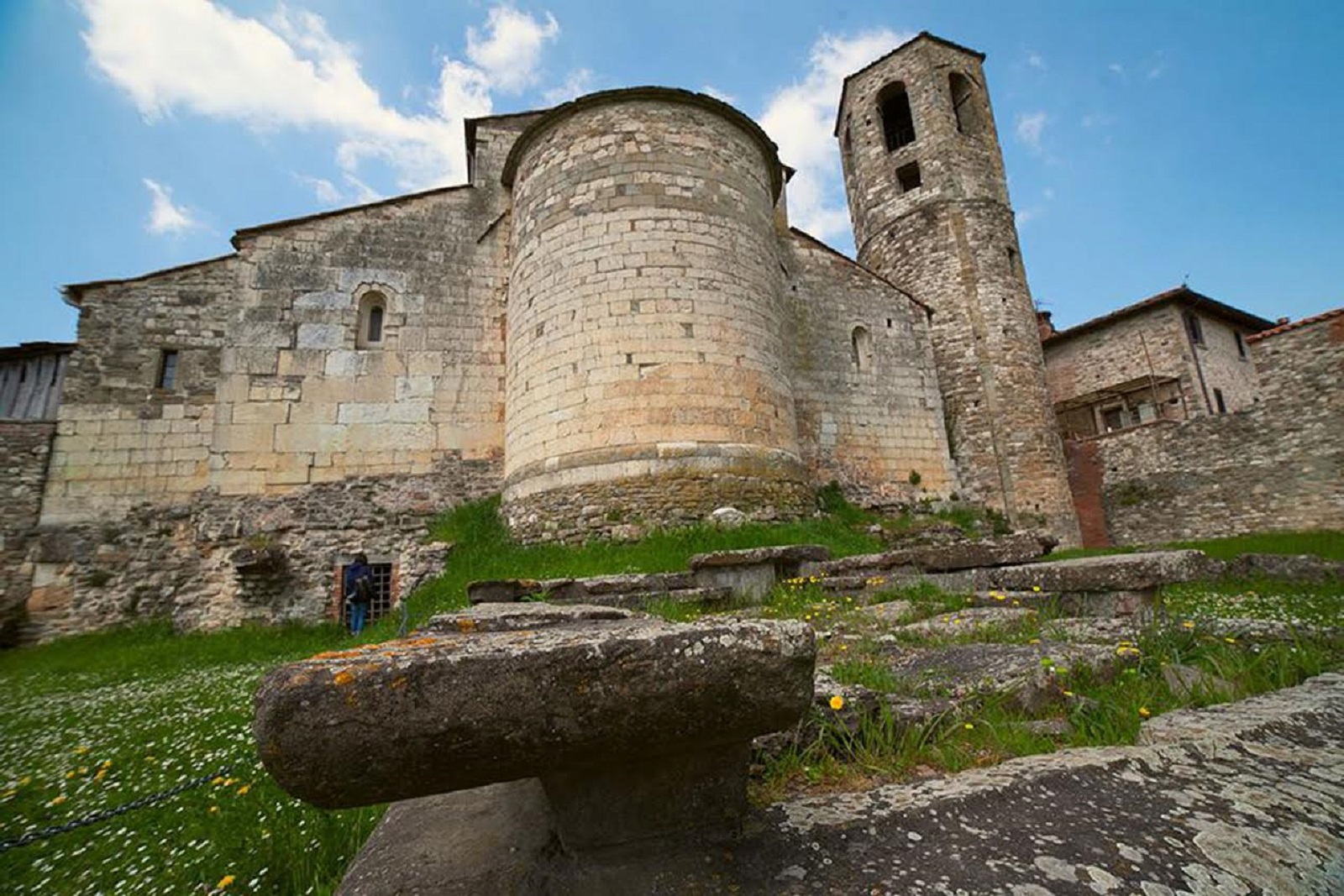 Castel Focognano
Castel Focognano: a Parish church and a "timeless" prosciutto
Castel Focognano, an Etruscan town that is home to the largest sacrificial altar of Central Italy.

Read the story
This was the former administrative centre for the area, Castel Focognano, called Castrum in ancient times, has the ruins of 14th-century fortifications and the Palazzo Podestarile, whose façade is decorated with the armorial bearings of the podesta' (magistrates), those who dispensed justice.
There is also a little loggia dating back to the 15th century. A few meters away stands the Torre di Ronda watchtower, a small, recently restored structure with an octagonal base, which is all that remains of the original 11th-century castle destroyed by Bishop Tarlati in 1322.
Today, it is the site of a documentation centre on the rural culture of Casentino, preserving implements and manufactured items related to the agrarian, woodland and pastoral life of the area. It also explores the themes of forestry and farming, sheep-raising, and wool processing.

RASSINA
The nearby village of Rassina stretches out along the state road No. 71, where a stream of the same name empties into the Arno River. Rassina, the administrative centre of the municipality, displays the typical shape of villages that develop alongside major roads on the plains.
PIEVE A SOCANA
A few kilometres from Rassina, at Pieve a Socana, the Romanesque church of Sant'Antonino, with its characteristic cylindrical bell-tower, is well worth visiting. Three civilizations - Etruscan, Roman and Christian - are represented in this 2000-year-old place of worship.
From the Etruscan period, excavations have brought to light a magnificent sacrificial altar and the temple steps. The present church can be dated to the 12th century, even though it is mentioned in a document from 1072. Unearthed ruins attest to the presence of a church prior to the 11th century. The base of the freestanding cylindrical campanile, covered with vertical pilaster strips made of slabs of sandstone, which date back to this period.
SALUTIO
At Salutio, the Church of Sant'Eleuterio, in Romanesque style with probable Byzantine origins and baroque elements, makes for an interesting visit. TheChurch of Santa Flora and Lucilla, which contains a precious polyptych by Mariotto di Cristofano (1425) and a canvas by A. Pontenani (1615), overlooks the mountain village of Carda.
&
TOP ATTRACTIONS IN Castel Focognano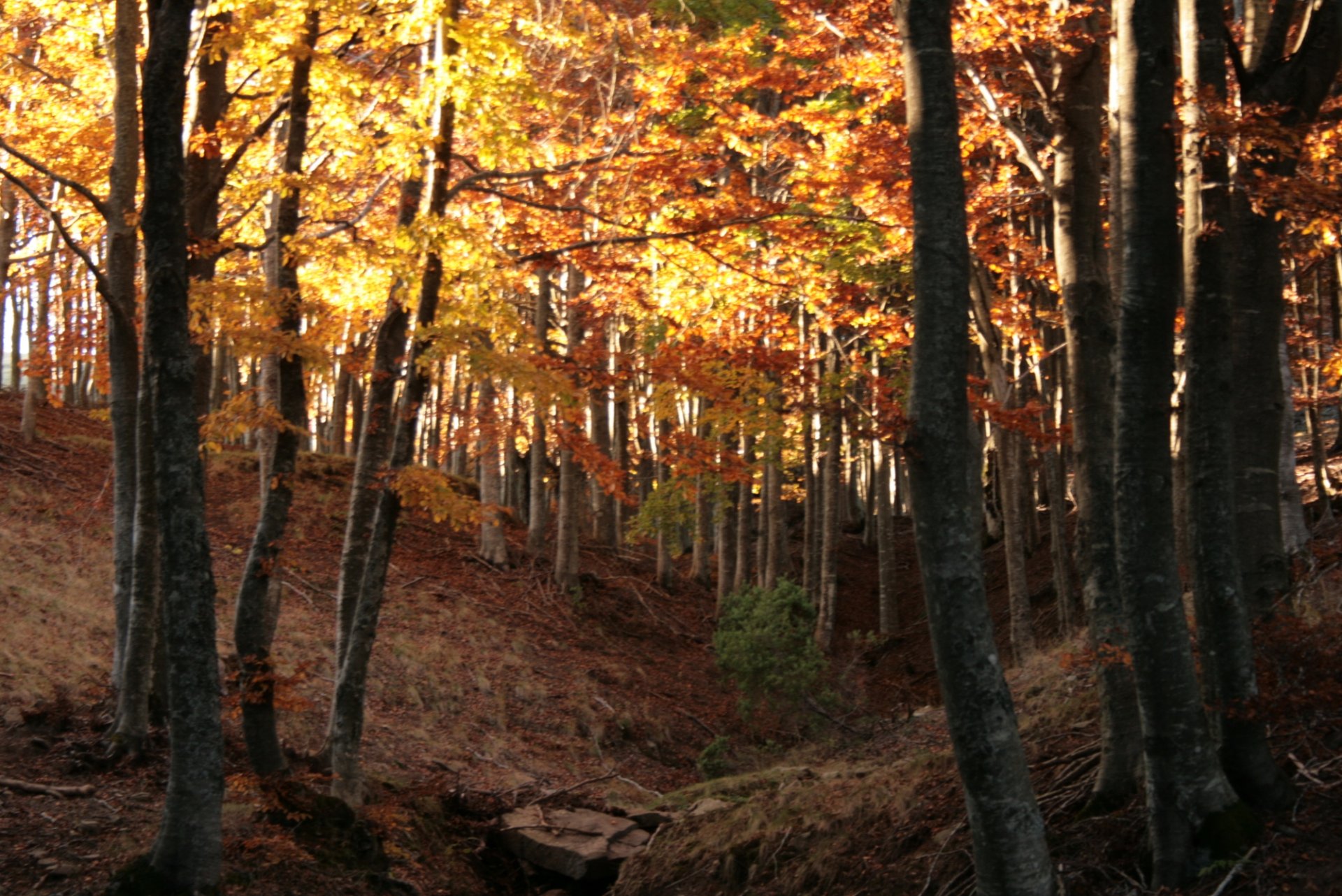 A forested valley surrounded by the Apennine Mountains, lined with spiritually significant places
A land of forests and monuments to the Christian faith, of profound silences and soulful revolutions, Casentino inspires a spirit of meditation and reflection. ...
Morekeyboard_backspace
Other towns and cities in Casentino