Tuscany by motorcycle: the Eroica trail
Ride the gravel roads of this notorious route
Are you a biker? Do you love winding roads? If the answer to both questions is 'yes' you should definitely choose Tuscany for your motorcycling holiday. There are plenty of roads suitable for bikers; from the sea to the mountains and famous towns and country roads, in Tuscany bikers can make the most of the freedom the countryside offers. This route is a must for bikers, a 205-kilometre road that alternates between asphalt and dirt roads: it's the Eroica trail, known for the legendary vintage bike tour that takes place there every year in October. The road varies from 38 to 205 kilometres (mainly composed of dirt roads) and starts and ends in Gaiole in Chianti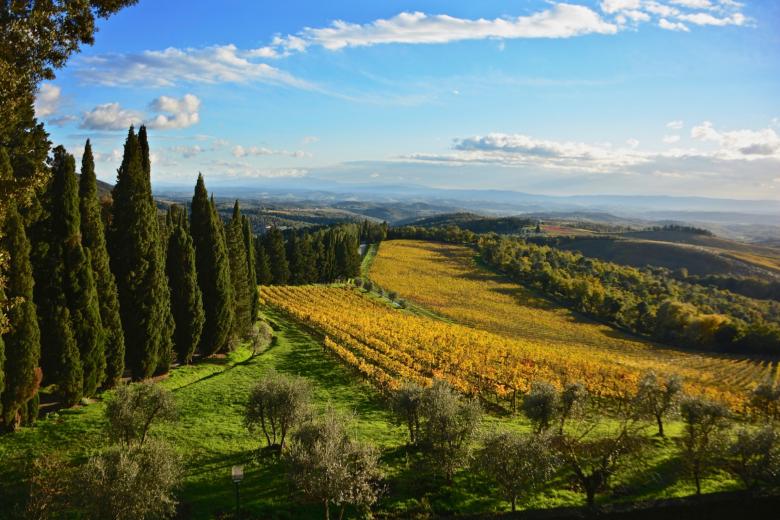 Some highlights along the L'Eroica trail include: Gaiole in Chianti, Gaiole is a small medieval town located in the area known as the Chianti castles area and characterized for both intact and ruined castles and parish churches. Vineyards dominate the landscape as far as the eye can see. Brolio Castle is also a must-see; this castle has Longobard origins and is built in a neo-gothic style. It still belongs to the family of Baron Ricasoli. You can visit parts of the castle, the gardens and ramparts.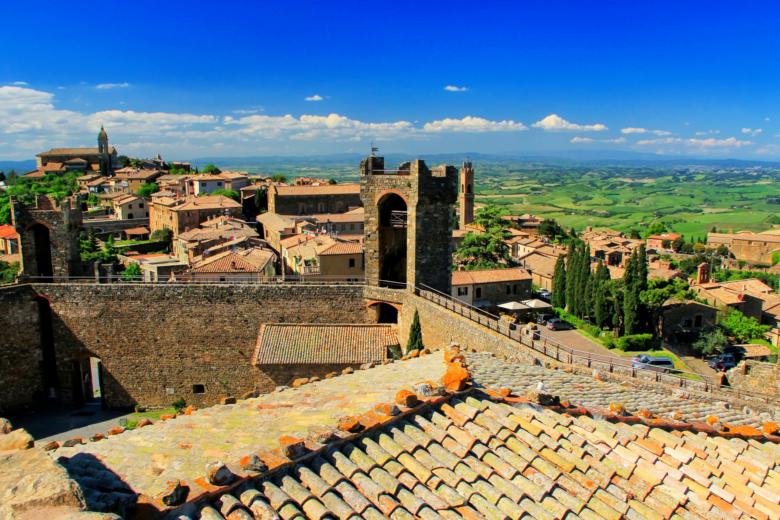 Castelnuovo Berardenga is situated 20 kilometres from Siena and was built as a "New Castle" by Siena in 1366 as an important outpost border. The name Berardenga comes from Count Berardo. Here you can see the Vicolo dell'Arco, the Church of San Giusto e Clemente and Villa Chigi Saracini. Val d'Arbia is perfect for wine lovers and slow travellers. The area boasts some of the most famous grape varieties in the world as well as dirt roads that are loved by bikers and motorbikers. Montalcino is completely encircled by fortified walls. Situated in the Val d'Orcia it's renowned for its world-famous Brunello di Montalcino. Immersed in Tuscany's history and countryside, it's the quintessential Tuscan town as seen in postcards.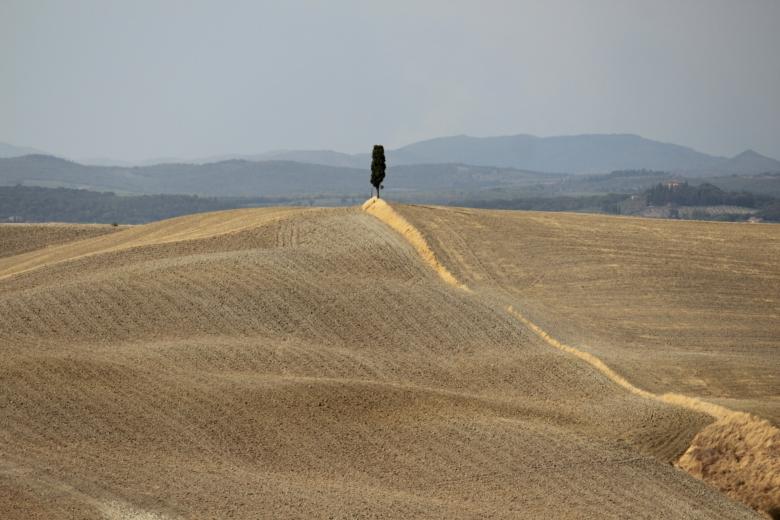 Lucignano d'Asso is not to be confused with the town of the same name near Arezzo. The town consists of two streets and two churches, a few houses, an old shop, a noble home and garden and an old fountain. Crete Senesi, literally meaning Sienese clays, are very distinctive and almost resemble a lunar landscape. This is a clay landscape, crossed by winding roads, characterized by the presence of "biancane" bumps round in shape and white, giving the feeling of traveling on a sea of land and gullies, that resemble deep cuts andlacerations that open this land. Asciano is Etruscan in origin, and has a necropolis dating back to the 5th century BC. If you arrive here on the second Sunday of the month, you'll find the "Market of Natural Clays" selling food specialities of the area, local artisan production and antique objects.