Discovering the Valdera by Vespa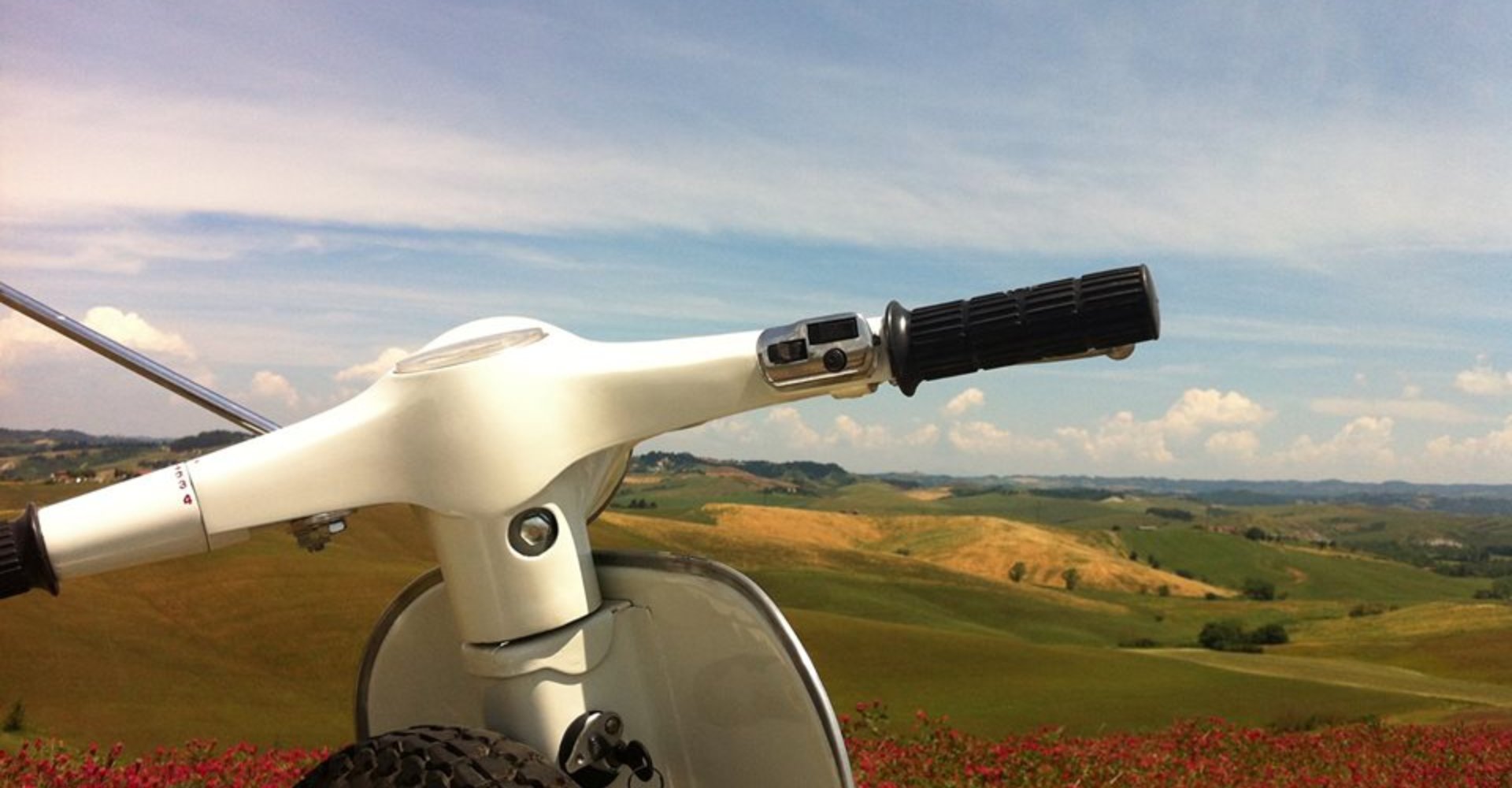 Is there any better way to discover Tuscany's stunning landscapes?
Valdera takes its name from the River Era, which flows through most of the region. The area offers unspoilt landscapes in the heart of Tuscany, between Pisa and Florence, and is characterized by amazing hills and historic traditions. The territory has largely conserved its farming origins, with cultivated fields, olive and fruit trees, vineyards and wheat and sunflowers everywhere.
Valdera is also home to Piaggio, the company that produces the classic Italian Vespa. So what's one to do when faced with such stunning scenery and a Vespa at the ready? So grab your helmets and head out!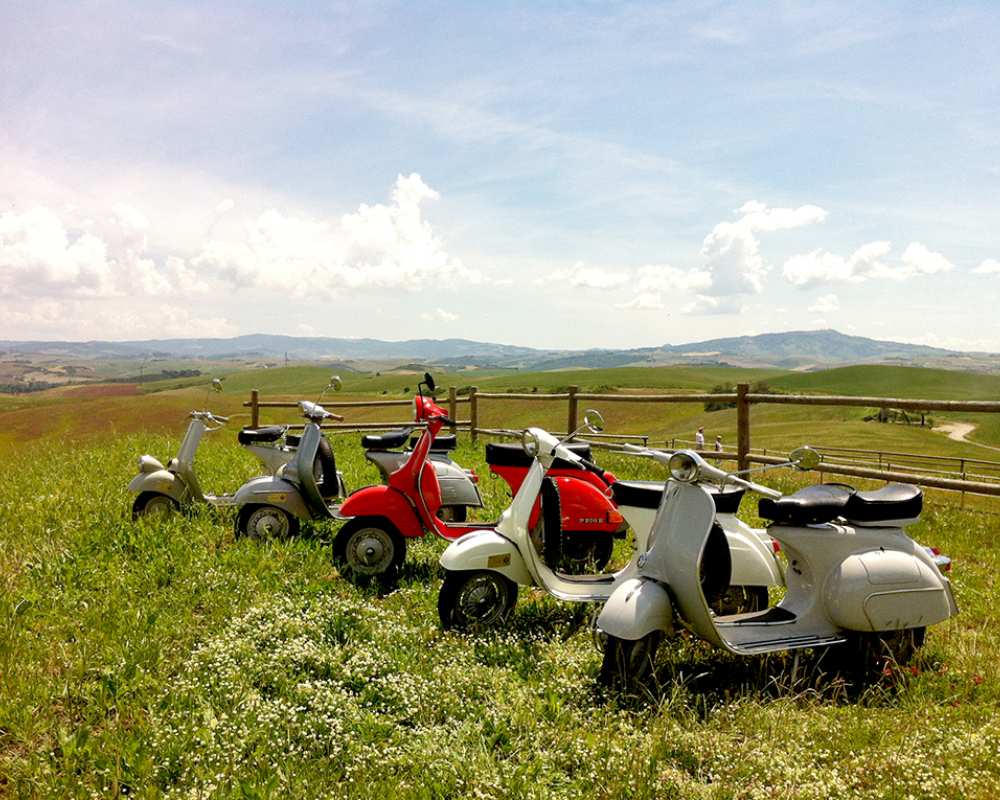 Our itinerary starts in Pontedera and heads straight to Palaia, a medieval town nestled between the banks of the Arno and Valdera. Once there, we recommend a visit to the Civic Tower, built in the 16th century, and the Parish Church of San Martino. The journey continues to Montefoscoli, where you can visit the Museum of Farming Life, which celebrates local agricultural traditions and the way of life for past generations of famers.
Now we head towards the striking Teatro del Silenzio (Theatre of Silence) in Lajatico, built by the famous singer Andrea Bocelli in honour of his hometown. Imagine having lunch with homemade baked focaccia bread surrounded by nature and silence… this is the perfect place to make that dream come true!
From Lajatico, you can take several different directions: one possibility is passing through Chianni and the spa town of Casciana Terme, or you could explore Terricciola and Capannoli. But if you want to continue with the original route, the last stop is Lari, inhabited since Etruscan times. Here, you'll find a castle dating to the Middle Ages that dominates the Valdarno. The fortress is protected by a defense wall with three entrances: the Porta Fiorentina, the Pisana and the Volterrana. Have fun exploring this jump back in time before finishing the journey back in Pontedera, where you can enjoy a sunset dinner while thinking back on the day spent traversing the wonderful countryside of the Valdera.
Explore
Discover something of interest near this itinerary