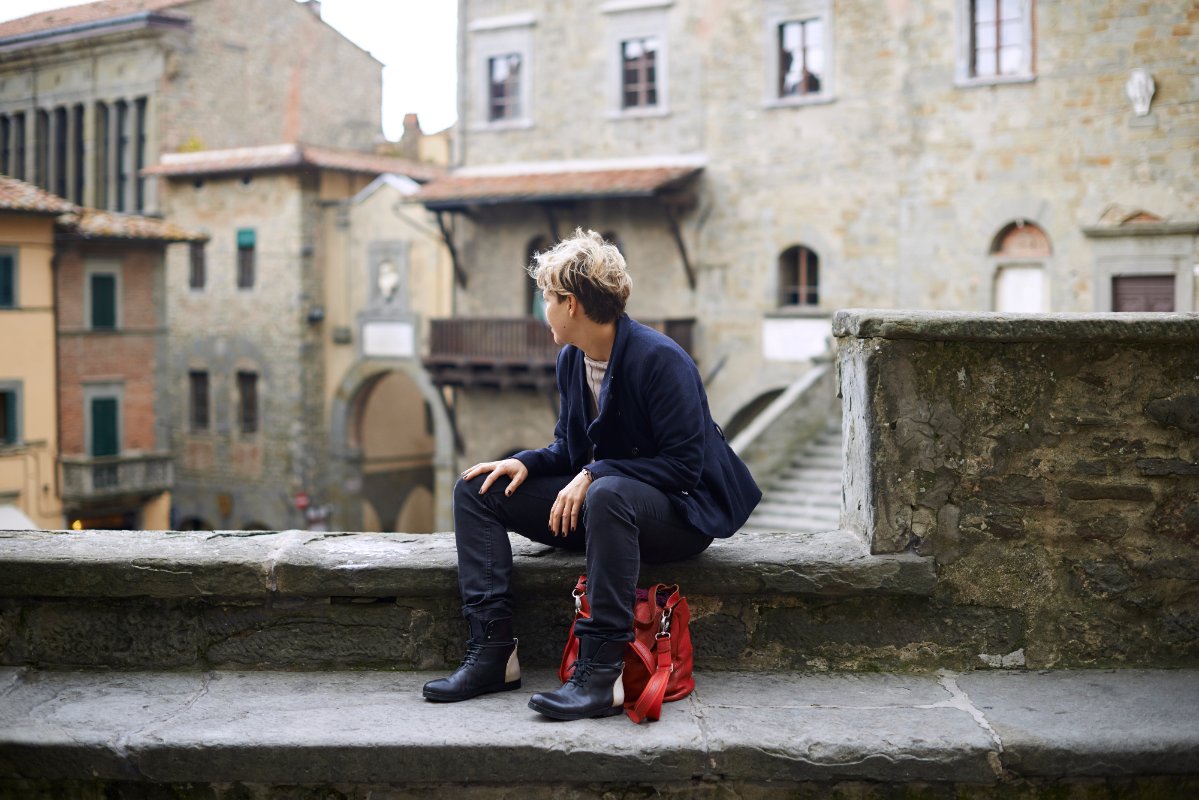 Tribuna degli Uffizi, a 3-dimensional experience!
Go through a virtual tour inside the first real "museum" of Europe, and one of the most astonishing Renaissance treasures of Florence.
The Tribuna of the Uffizi is an architectural gem of the sixteenth century, designed by Bernardo Buontalenti for Francesco I de 'Medici. It's a space different in shape, decoration and use from anything that had been seen before: a large octagonal room with high walls for hanging paintings, a series of shelves and a floor resembling a flower, with petals made of polychrome marble. Designed to accommodate some of the most important pieces of the Medici collection - paintings, statues, rock crystal and semi-precious stone vases, examples of the goldsmith's art – it is one of the earliest space to be designed specifically for the display of art, therefore is considered to be the origin of the museum of modern Europe. To better appreciate the works of art, the Tribune was suffused with natural light pouring from above, through two sets of windows, in the drum and in the lantern.
The Tribune has undergone many changes and redecorations over the years, while the paintings on display have been frequently removed and replaced. In 1635 the tempietto in the centre of the room was replaced by an octagonal semi-precious stone table by Jacopo Ligozzi. Cosimo III had some of the classical statuary from the Villa Medici in Rome brought to Florence and placed in the Tribune between 1677 and 1680, one of them was the "Medici Venus". In the eighteenth century, the House of Lorraine rearranged the Tribune to reflect the now dominant Neo-Classical taste; two side doors were opened to include the Tribune in the itinerary followed by visitors to the Uffizi Gallery. Further changes over the centuries have altered the Tribune's characteristics. Today, in order to preserve it, after the long and precious restoration, the room is only visible through the side openings. Despite this, we can "explore" the Tribune like never before! How? Thanks to a brand new, sophisticated, multimedia device, that not only allows people to virtually explore the octagonal space, but also provides details and information on its architecture and on the precious artworks inside. This highly advanced technologies system, with optical and laser scanners, includes the structured-light 3D scanning of the 13 sculptures; during the virtual tour we can "frame" a specific work of art, tap on its icon and open a tab with information (in Italian and English), images and three-dimensional models.
Get ready for a unique experience: a virtual tour in a Renaissance treasure!
You might also be interested in