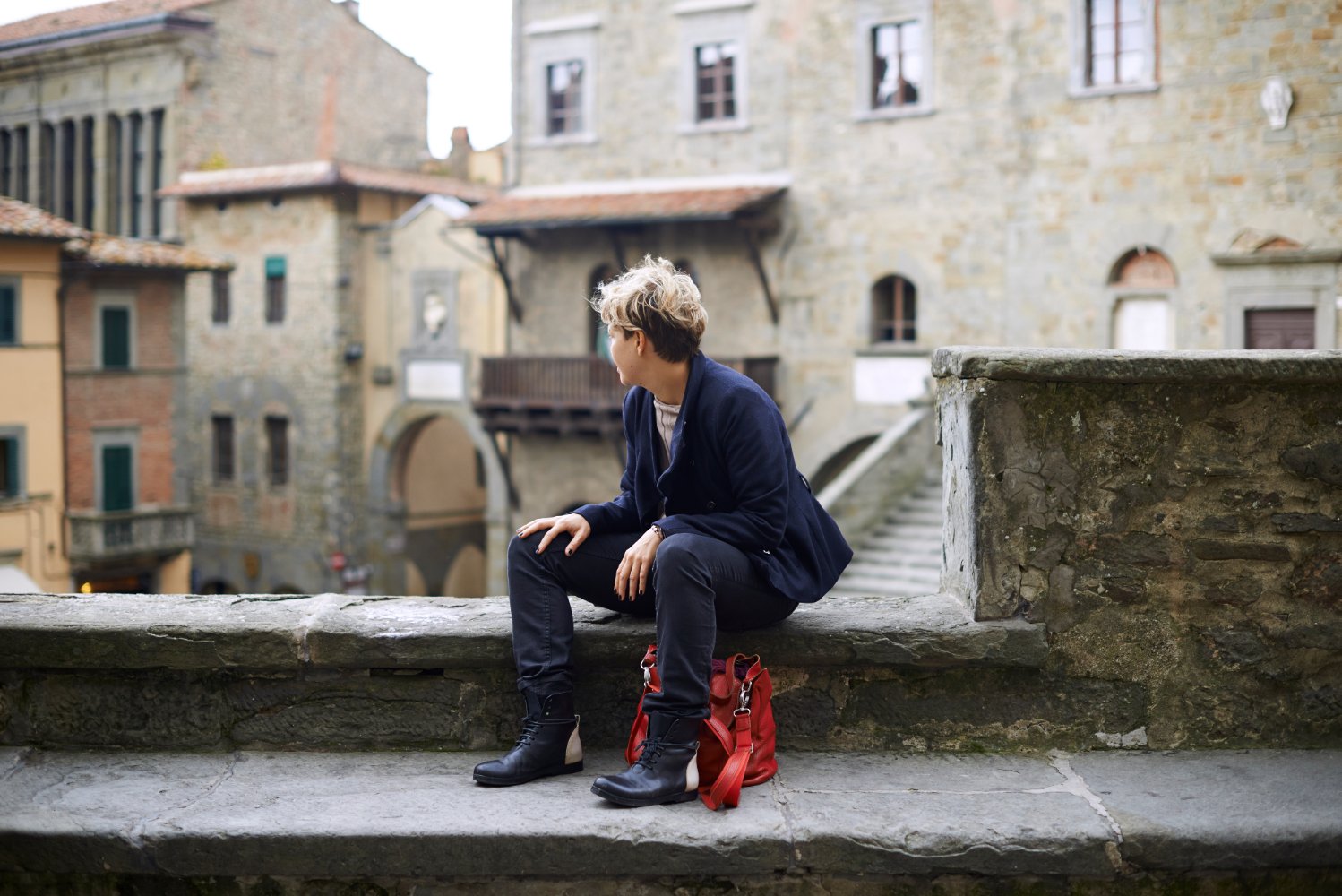 Restoration discovery: Pitti's Raphael has landscape background
Italian newspapers have recently reported on an
important art historical discovery
by Florentine restorers at the Opificio delle Pietre Dure:
the black background of Raphael's Madonna del Granduca (Palatine Gallery) is not original
. Based on x-ray evidence, Marco Ciatti, Director of the OPD's canvas restoration section, affirms that the black background was added in the 16th century or later - tests will prove at what date.
Analysis carried out by the OPD using the
X-ray fluorescence
technique, illustrated below, shows that behind the figures of the Madonna and Child there was a landscape (3), ballustrade (2), and architecture (4,5).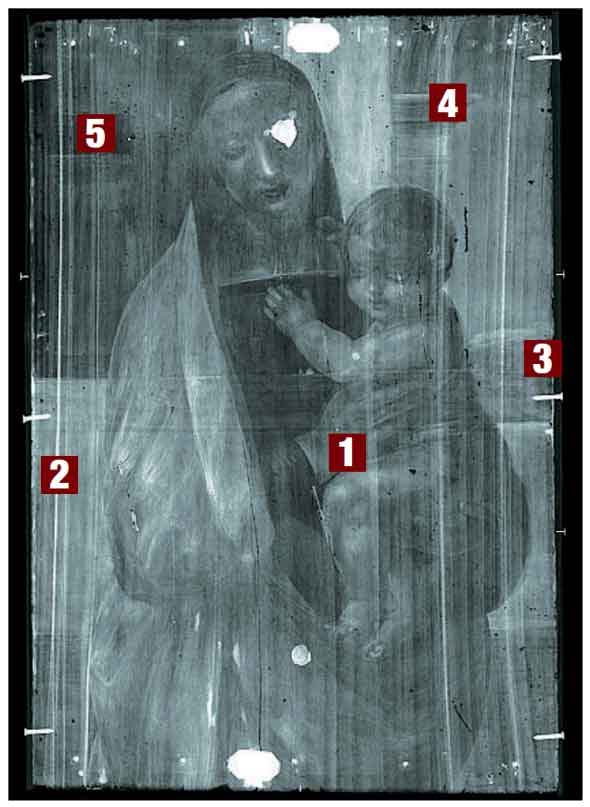 This is the first scientific evidence for the existence of a background
that some art historians have suspected all along. The painting, datable perhaps to 1504-7, is from a period in which Raphael tended to "dialogue with" Leonardo da Vinci, known for his moody landscape backgrounds.
All the other Madonnas from this period include landscape
, architecture, or both (for example, see Washington's
Cowper Madonna
). Two other pieces of circumstantial evidence have been used to back up the theory that this painting was intended to include these elements. First, an oval-shaped preparatory drawing in the Uffizi (Gabinetto Disegni e Stampe) has architectonic elements. Second, a late 16th-century painting that is strongly similar (not quite a copy, but an echo) includes landscape and architecture. The way we know the "Madonna del Granduca" today, with its Caravaggesque black background, is the result of a later change to Raphael's painting, the reasons for which we may never know. The art-historical significance of this discovery lies in the fact that now we know that the black background was not a choice of the artist to change style, to move away from his dialogue with Leonardo. It can no longer be considered an anomaly in Raphael's oeuvre. With the undeniable scientific evidence of this x-ray, restorers and museum administrators are faced with the question of whether or not to carry out a full cleaning of the painting in order to reveal the original background. Might the black have been added after some damage befell the painting? Restorers will now carry out tests to determine its state of conservation, after which the director of the Palatine (and others) will have to decide what to do.
What do you think would be the right action to take?
Sources
: extended article by
Arturo Carlo Quintavalle, Corriere della Sera
, December 23 2010; x-ray image
Corriere della Sera
; news brief
Adnkronos
.
You might also be interested in