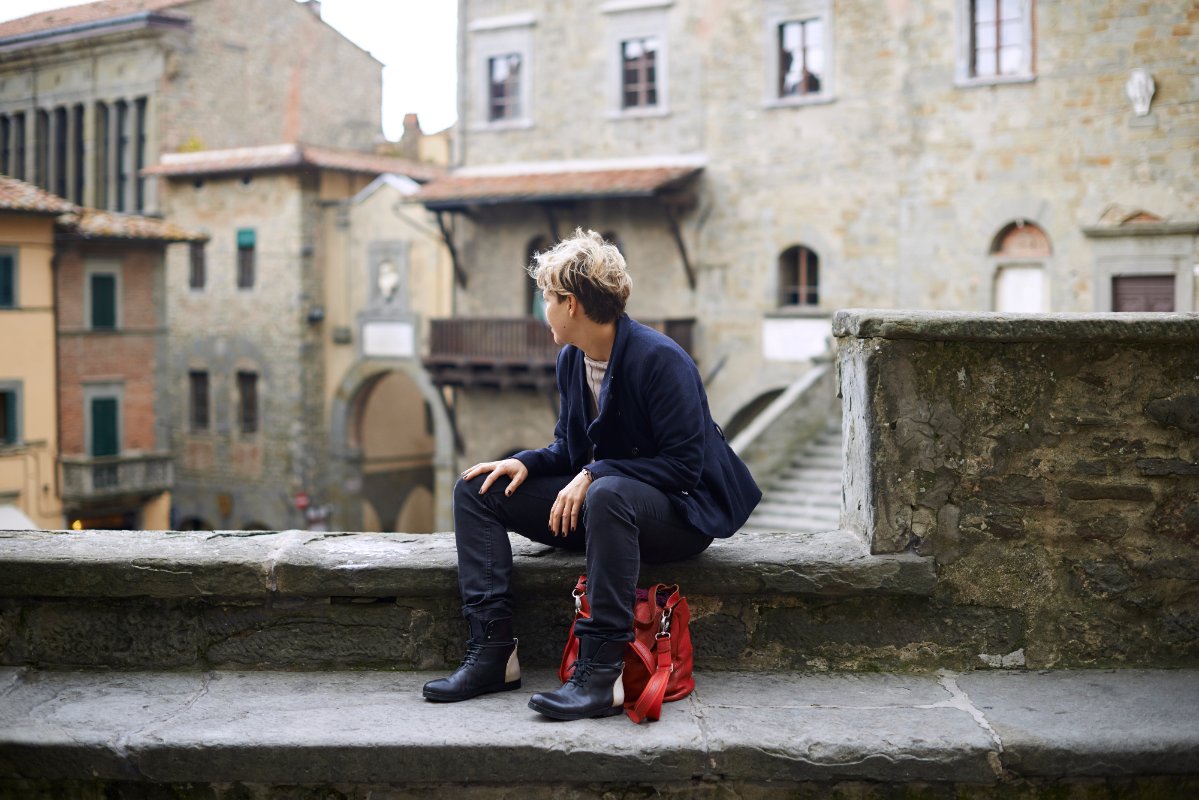 Pinewoods of the Tuscan coast
Have you ever felt the need of
a little shade
after a whole morning spent bathing under the sun at one of Tuscany's many beaches? There's nothing like
a pinewood near the sea
to fight the heat of summer days in Tuscany! In Tuscany, there are many coastal pinewoods located in various provinces - let's go and discover them!
Massa Carrara
The province of Massa Carrara is better known for its natural parks located in the mountains (the Apuan Alps and the Tuscan-Emilian Apennines) than for its pinewoods, but there are some along the coast and you can find
sites surrounded by nature
just a few meters from the seaside. Two examples are
Ronchi
and
Poveromo
.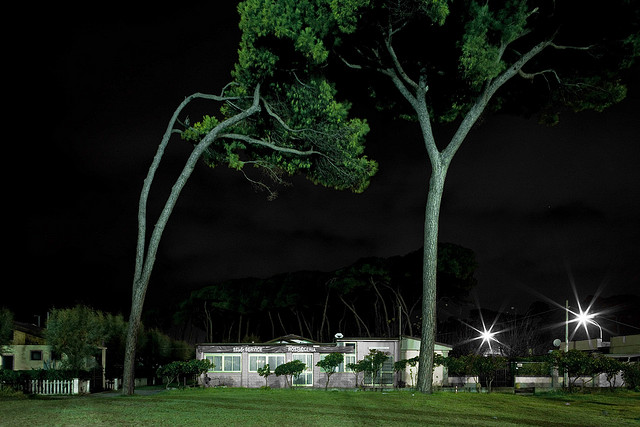 Lucca
The coastal area, around
Marina di Pietrasanta
, is known as the famous
Versiliana
, which, in addition to having a large park, is also a major cultural center. Every summer there are concerts, operas and theater performances, as well as creative workshops for children and the historic
Caffè della Versiliana
. From
Viareggio
to
Torre del Lago
, you will find a succession of pine forests: to the west there is the one in the center of town, which has stands, games for children,
bicycles
, and a picturesque
pond with swans
. The pine forest is crossed at the east of an Avenue and inside there are pubs and small venues in this large green area. There are paths leading to the sea, away from the traffic, which can be traveled by bike or on foot. This is also the
Villa Borbone
, where exhibitions and cultural activities take place. This pine forest leads to Torre del Lago Puccini.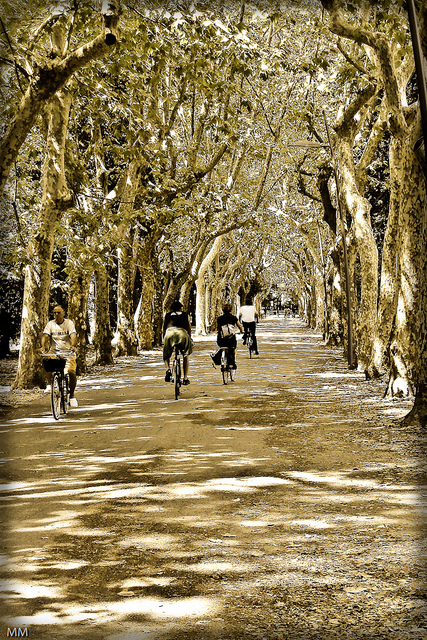 Pisa
The Pisan coast stretching from
Marina di Pisa
,
Tirrenia
and up to
Calambrone
is full of pinewoods behind the beaches. Here you will find
camping
and many shaded areas to relax or have a picnic. There are also the pinewoods of
Tombolo
,
Migliarino
and
Marina di Vecchiano
. Also, the wonderful
Park of San Rossore
is located in the province of Pisa.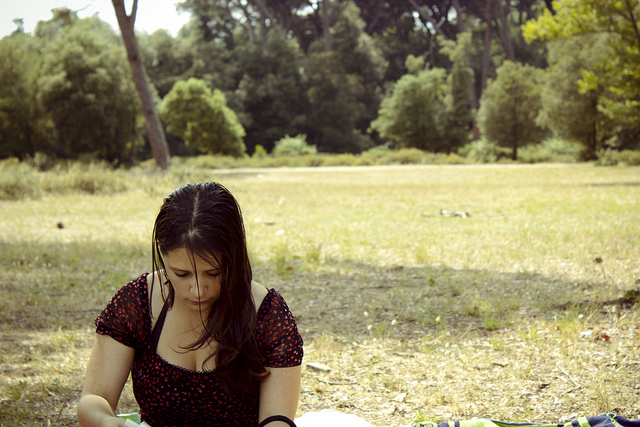 Livorno
Beyond its beach areas, Livorno has great and extensive coastal pinewoods; in many cases they are the result of the work of man and centuries of reforestation. These pinewoods are often delimited only by jagged
cliffs
. The pinewoods of
Bibbona
,
Donoratico
and
San Vincenzo
are famous. Forests and the reforestation of Mediterranean marittime pine, domestic and Aleppo (Pinus pinaster, Pinus pinea, Pinus halepensis) trees are present on some of the islands of the
Tuscan Archipelago
, such as in Elba, Capraia, Giglio, Gorgona, and Pianosa.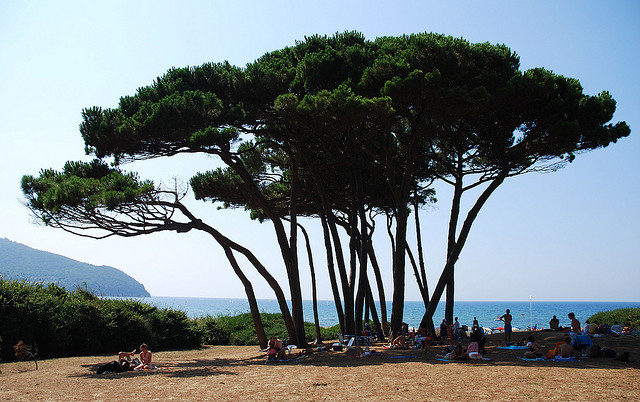 Grosseto
From
Follonica
to
Talamone
, the Maremma coast offers an uninterrupted succession of beautiful landscapes like the wide and sandy beaches of Castiglione and the pinewoods of Alberese and Principina. The sea waters are also crystal-clear along this stretch of coastline. In the province of Grosseto, the coast is a protected area characterized by elegant and green landscapes and century-old pine forests near the sea. Around Follonica and Punta Ala you will find an oasis of
tranquility
among the inland rolling hills. Going south, there are the pinewoods of
Castiglione della Pescaia
and the beautiful
Maremma Park
, also known as Parco dell'Uccellina.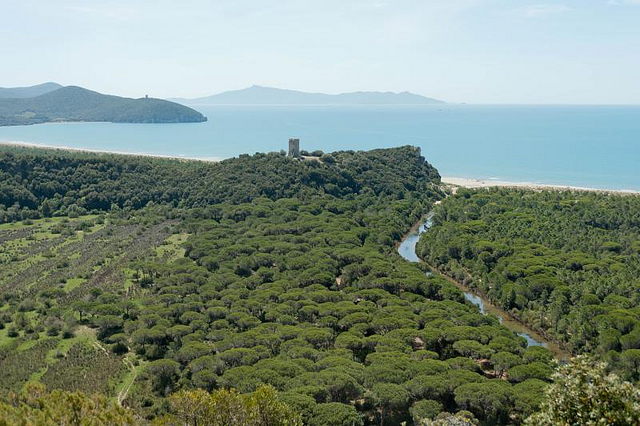 P.s. While writing this post a bad thing happened: the Marina di Grosseto's pinewood area was victim to some arson attacks. We are shocked but we are confident in the valorous firemen's job and we can easily say that there are no problems connected to your safety. So, enjoy Tuscan pinewoods and maybe visit these beautiful places!
You might also be interested in