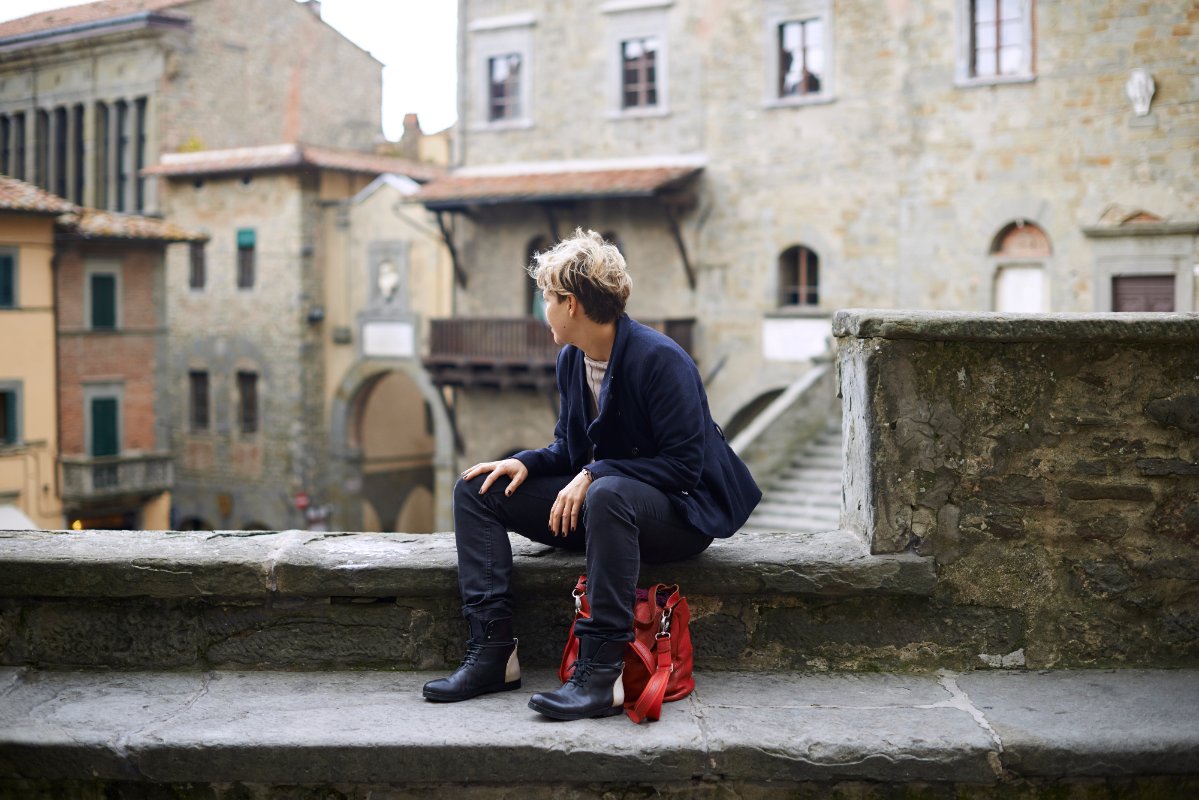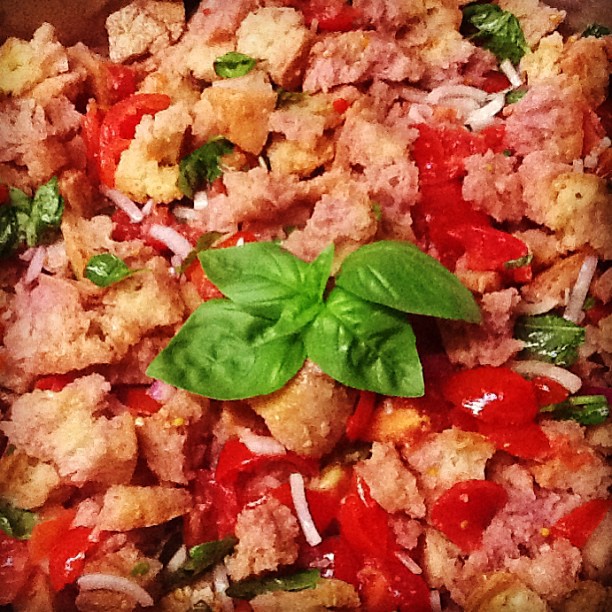 One of the
10 foods you can't miss in Tuscany
, around this time of the year is Panzanella! Panzanella is a cold bread salad whose name of uncertain origins probably derives from
pan
short for pane or bread and
zanella
an old italian name for a bowl. 
Bocaccio
, who is from Certaldo, mentions this dish in the mid 14th century and
Bronzino
, famous florentine Renaissance painter even writes a poem to celebrate this tasty salad. Of course this version of the panzanella, didn't have any tomatoes as they still hadn't been brought over from America but plenty of onions, in fact
Certaldo Onions.
So, for our fast Monday recipe - here it is,
DivinaCucina's
authentic tuscan version:
Ingredients - Serve 4
1 pound stale tuscan bread (unsalted)
3 tomatoes, cut into 8ths
2 red onions, thinly slices
1 cucumber, peeled and sliced
Basil
Olive oil
Vinegar
Salt
Preparation
Soak the sliced stale bread in cold water for 10 minutes. Squeeze out the water and crumble the bread into a serving bowl. Add tomatoes, cucumber, onions and basil. Season will olive oil and salt. Mix well and let sit. Before serving, add vinegar and mix again. Serve with olive oil, vinegar, and salt on the side. *Make sure the Panzanella is cold before serving.
You might also be interested in