on top of a hill in the area of Pistoia, near the thermal town Montecatini Terme
Hunting for hidden corners in Tuscany: the beautiful Buggiano Castello
Last September me and my family went visiting the small charming village of Buggiano Castello, that stands on the very top of a hill in the province of Pistoia, just 6 km away from the thermal town of Montecatini Terme. I've never visited it before and it was a nice surprise! The place was almost completely deserted except for a few people talking amiably of their old times.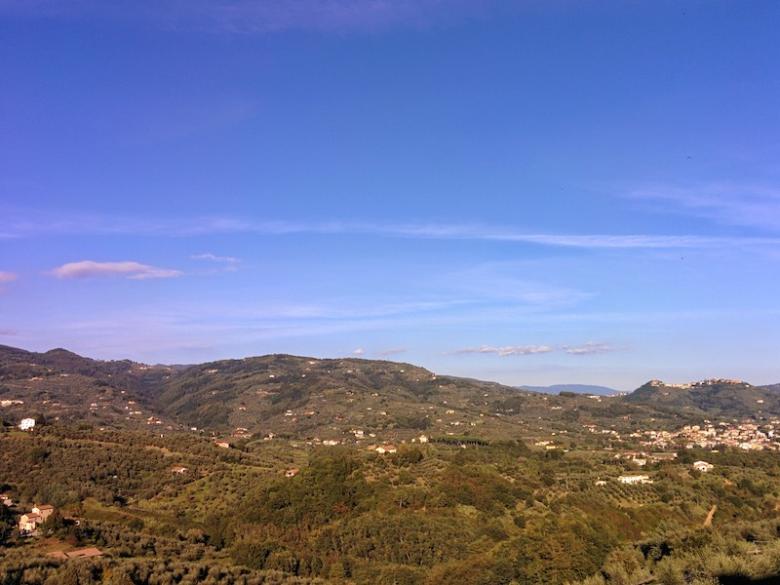 Buggiano Castello is in fact particularly popular with foreign tourists for the peace that reigns within its ancient walls; the village is a jewel of medieval architecture and urban planning! It's a quaint little town, quite different from most villages we usually see in Tuscany.
The lovely Piazza Pretorio
Characterisic alleys with splendid vistas lead to a charming little square at the top of the hill, Piazza Pretorio. Here is the 13th century Palazzo Pretorio (Praetorian Palace), with a wonderful facade punctuated by emblems of the various mayors that succeeded over the centuries. 15th century frescoes can be admired inside the palace; while some rooms hosts the historical archive of the Municipality. The palace is open to the public in the period from April to October from 3 to 7 pm.

Beside Palazzo Pretorio is the beautiful Romanesque Church of Saint Nicolao dating from the 11th century, with three naves and a rich artistic heritage like the precious baptismal font and the beautiful pulpit. The garden at the back of the church offers stunning views over the valley. Still at the top of the village you can see the remains of the fortress and of many tower houses.
Enchanting Gardens of Citrus Trees
The village enjoys a particularly mild microclimate, and is renowned for its splendid gardens where lush citrus trees grow. That's the reason why Buggiano Castello is known as il Borgo degli Agrumi. You can catch glimpses of these wonderful gardens while walking along the village's picturesque alleys. The gardens are private and can be visited during the special event La Campagna dentro del mura.
Amongst the narrow streets of the borgo and through a large iron gate, you can see the amazing 16th century Villa Pichi Sermolli, painted with the characteristic red color from Pompei, or rosso pompeiano. The Villa, that offers elegant accommodations and features rooms with frescoes, is all surrounded by a delightful garden in the Baroque style with a fabulous panoramic terrace enjoying a fantastic panorama stretching all across the valley, to get to San Gimignano and Volterra.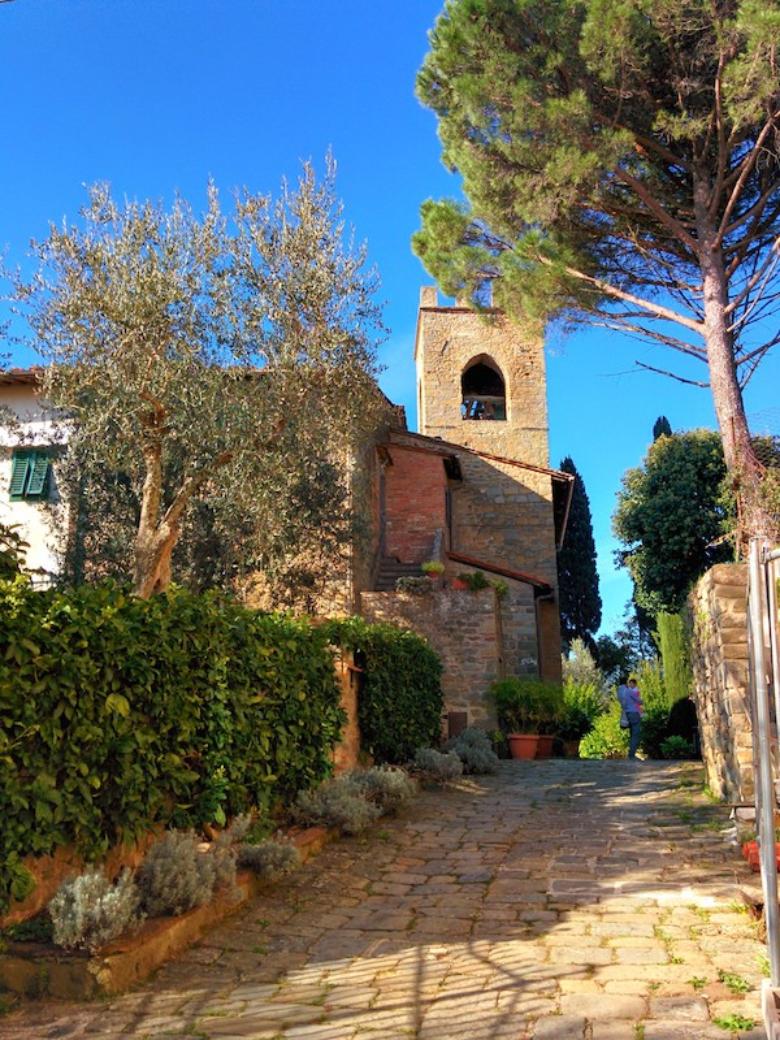 You might also be interested in