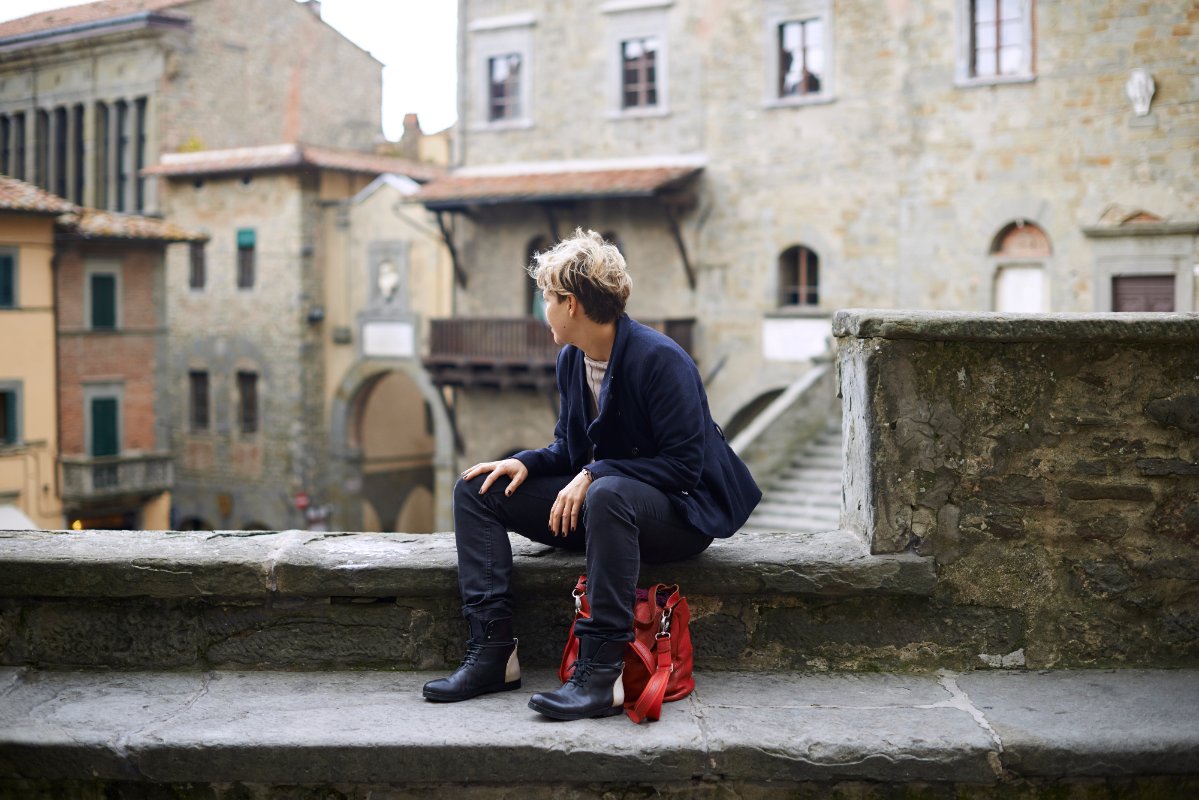 Florence: a small travel guide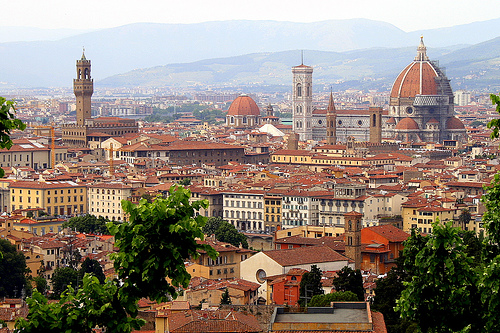 Everything you need to know before your first trip to Florence! We have prepared a mini guide with tips and tricks to help you have the best time ever.
Accommodation
Book your accommodation in advance especially  if you are coming to Florence in high season. When is high season in Florence? From May through September people from all over the world enjoy Florence's warmer months. So if you arrive in Florence in January you don't need to worry about booking first, right? Wrong!  It's best to check the dates of annual big events like the
Florence Marathon
(end of November) or
Pitti Immagine
(January & June). Florence is a small city and although there are hundreds of possibilities of accommodation - from
hostels
to Villas - on certain dates it's hard to find a place. Booking in advance helps you avoid stress: you are in Florence and should relax! You can find information about accommodation at the
APT Firenze
(Tourism office of Florence)
Transportation
In the center of Florence it's not a good idea to use a car: in some streets cars are not allowed at all, in others you need a special permit. If you really need to drive a car in Florence (like to get in or out of the city), I suggest that you ask your hotel for Parking and directions. Don't trust your navigator: it normally fails! We have already talked about other ways to reach Florence. Read these articles:
Are you thinking about hitchhiking? Well, it's not very popular here in Florence, at least not the traditional way. You could try
hitchhiking 2.0
!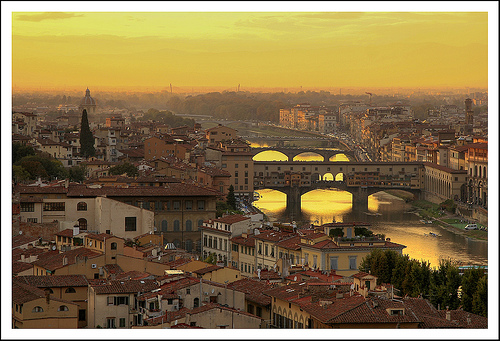 Things to do in Florence
It's possible to stay a whole month in Florence without seeing everything the city offers (although there are tourists that arrive in the morning and leave in the afternoon and say they have seen everything! It depends on what you consider "seeing everything"). The main sights of the city of art are: the Duomo, Ponte Vecchio, Piazzale Michelangelo,
Santa Croce
church & piazza, San Lorenzo church, San Lorenzo market, Medici chapels,  Santa Maria Novella church & piazza, Piazza della Repubblica, Palazzo Vecchio,
Uffizi Gallery
, Santo Spirito church & piazza. Well, I am sure I forgot many many sights. You can leave a comment telling me what is your favorite place in Florence... :) I suggest that you explore Florence as a local. For example: renting a bicycle and doing the
Arno River bike trail
or going for an afternoon walk in the
Bardini Garden
. Kids will have so much fun: Florence is also a child-friendly city with special activities like
"Florence for Family" in Galileo Museum
.
Smart Phones & Travel apps
You can choose to turn off your mobile phone and forget the outside world or use some of the incredible apps and online resources available to help you with your trip. There are 3 apps you should download before arriving in Tuscany:
Tuscany+
(augmented reality app),
Uffizi Gallery app
(if you are visiting the museum) and
Pronto Treno
(train information & tickets). On the official website of Tuscany - turismo.intoscana.it -
free audio guided tours
are available. Don't forget there is also the Voglio Vivere Così Social Media Team! You have a team online to help you (us!) . You can contact us via Twitter, Facebook, blog... #talktotuscany !
You might also be interested in