Bread, pasta and legumes
Zolfino Bean
A delicious product from the Valdarno and Pratomagno
Category
Bread, pasta and legumes
Origin
Provinces of Arezzo and Florence
Consortium
Associazione del Fagiolo Zolfino del Pratomagno
The Zolfino Bean is a typical product from the Valdarno and Pratomagno: this territory is characterised by hills and mountain slopes around the Setteponti road, which winds its way along the ancient Cassia vetus route through Catiglion Fibocchi, Loro Ciuffenna, Terranuoca, Castelfranco, Laterina, Piandiscò and Reggello.
It is here that the Zolfino cements the nobility and pride of its origins; here the variety of lanscapes make the area perfect for cultivating the bean: among rows of olives, on the terraced plots shaped by the stone walls, next to farms and parish churches, all around the Balze, a fairy-tale landscape…
They are named "Zolfo" because their pale-yellow colour recalls sulphur. It is a relative of the toscanelli bean but differs due to its thin and very fine skin which "melts in the mouth like a wafer," as food lovers say, a feature that helps with the digestibility.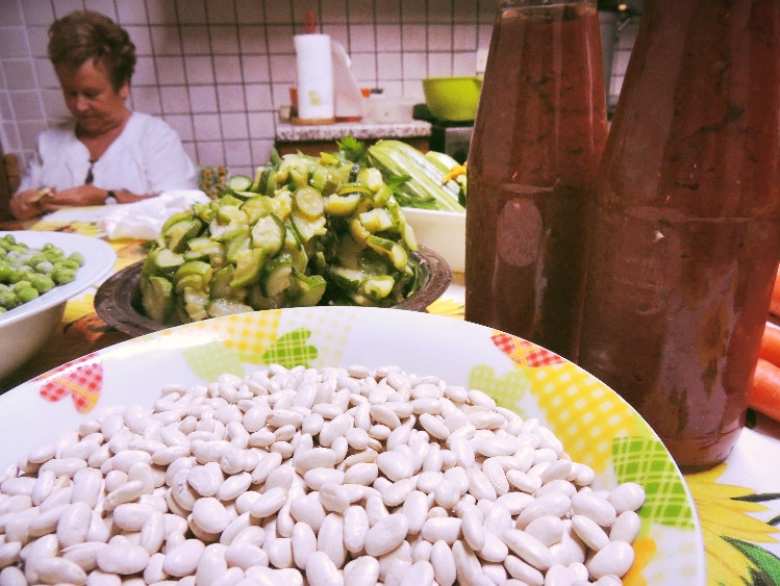 The Zolfino bean pairs perfectly with many dishes from Tuscan cuisine. It requires a long cooking time on a low flame; traditionally they are used in Lombard soup, bread soup, ribollita and pasta and fagioli; it is excellent "all'uccelletto" or simply dressed with a drizzle of extra-virgin olive oil.
You might also be interested in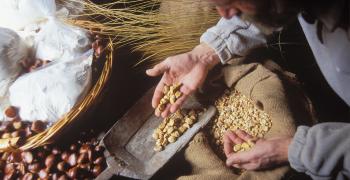 Learn more
Food and Wine
Olive oil, wine, truffle and other culinary delights make up the excellence of Tuscan gastronomy.
continue...