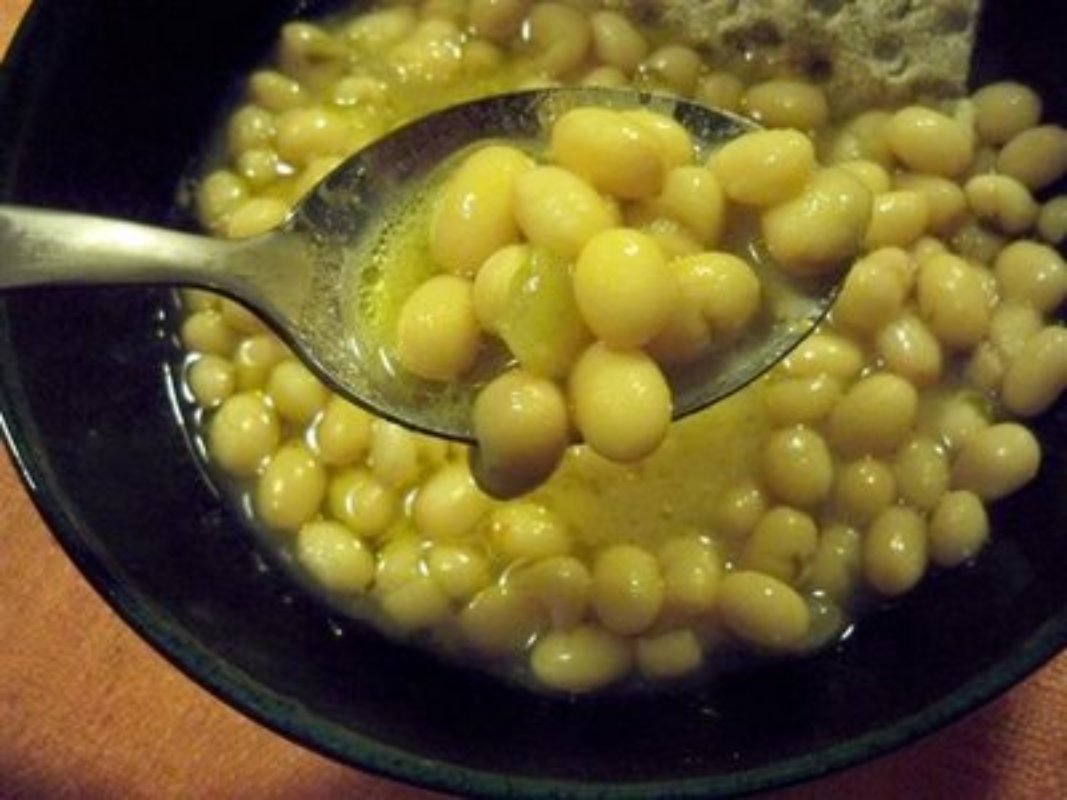 Bread, pasta and legumes
The 'Zolfino' bean
A well-loved DOCG product
Category
Bread, pasta and legumes
The
'Zolfino' bean
is an extremely typical product from the
Pratomagno
area. It grows in the hills and on the mountainous slopes surrounding the Setteponte Road which winds along the ancient 'Cassia Vetus' throughout the municipalities of Castiglion Fibocchi, Loro Ciuffenna, Terranuova, Castelfranco, Laterina, Piandiscò and Reggello.
It is thanks to this landscape that the Zolfino bean gets its unique characteristics. Growing amidst rows of olive trees and along terraced hillsides characterized by low dry walls, the bean can also be found sprouting along old-time villas and near
Romanic churches
. It is also typically found in the area surrounding the Balze, a setting that looks like something out of a story-book.
Called 'Zolfino' because of its pale yellow hue which recalls sulfur, this bean is related to the Toscanelli variety. The 'Zolferino' differs, however, due to its fine, thin skin 'that melts in your mouth'. Easy to digest, this bean is a smaller version of the
Phaesolus vulgaris
which is slightly chubby and globe-like. Its irregular shape varies from harvest to harvest. The 'Zolfino' produces a dense, creamy paste that makes it ideal for cooking typical Tuscan specialties. Be sure to enjoy them with a good glass of Chianti and a bit of extra-virgin olive oil, produced in the local hills.
Source:
The Zolfino Bean Association of Pratomagno
You might also be interested in
The power of art and the vitality of culture in Florence, stretching back to Antiquity, have an energy that expands all throughout Tuscany. ...
Scopri keyboard_backspace