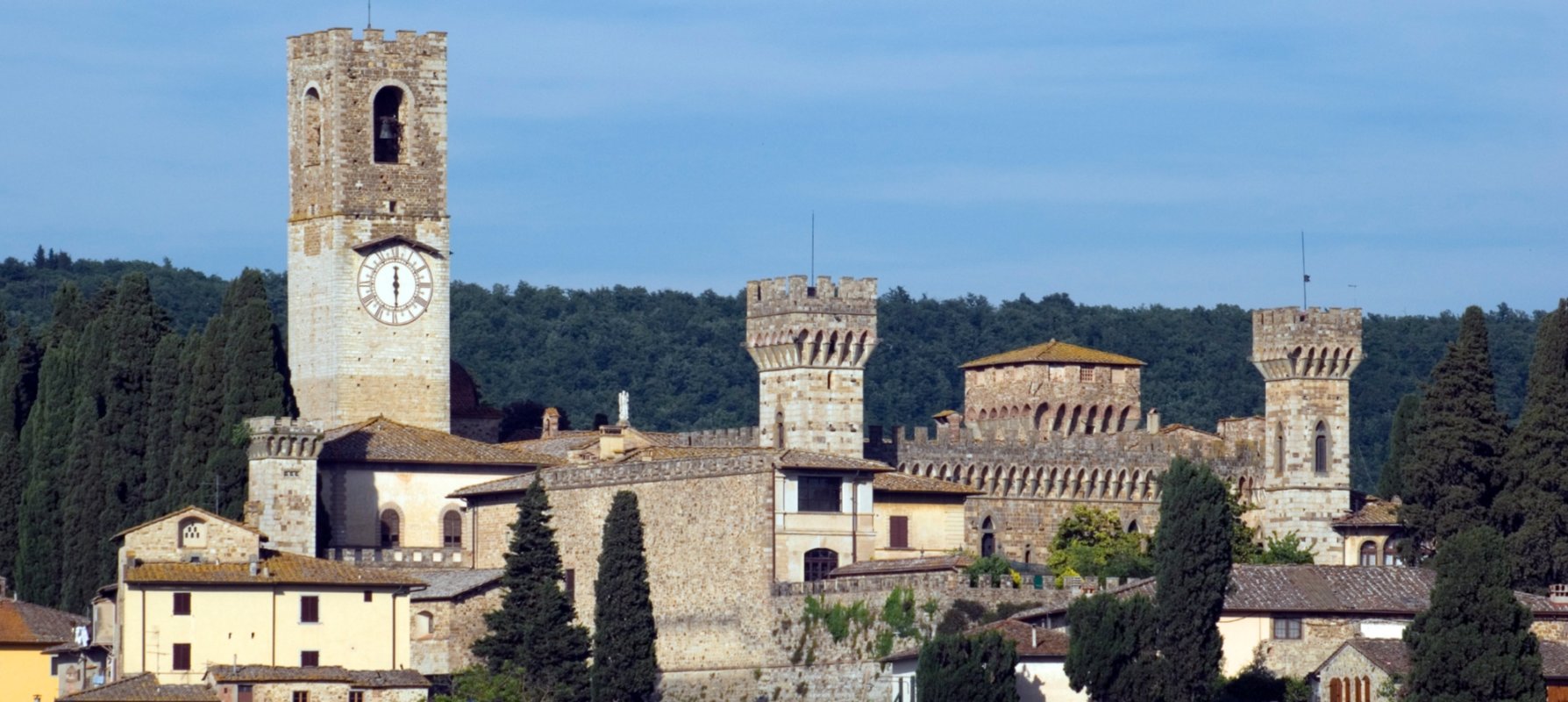 Tavarnelle Val di Pesa
Famous for the Vallombrosan monastery of Badia di Passignano
Read the story of Tavarnelle Val di Pesa on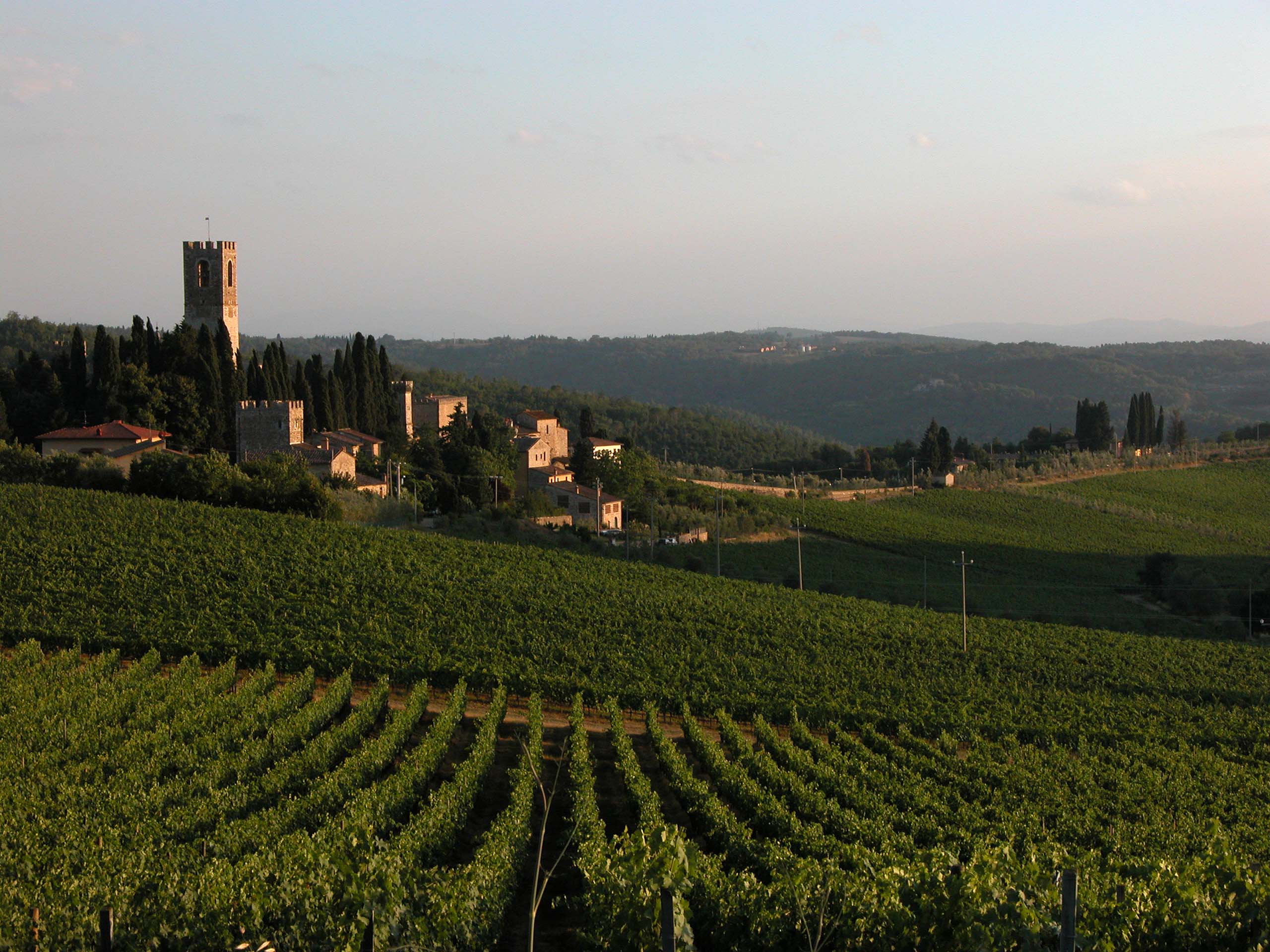 Tavarnelle Val di Pesa
Visit to Tavarnelle, ancient villas and gentle hills
A tour to discover the history and beauty of Tavarnelle, a resting place along the Via Cassia, land of history and gastronomic excellences

Read the story
Tavarnelle was once a Roman station, called Tebernulae in a document dated 790 AD. It later became part of the Florentine Republic, but was never involved in the territorial wars between the Florentines and the Sienese. Until 1892, it was part of the municipality of Barberino Val d'Elsa, and on January 1, 1893, it gained autonomy, becoming its own municipality.

MONASTRY
The Badia in Passignano is an ancient monastery that already existed in the Middle Ages. In 1049, it adhered to the Vallombrosana reform. It housed a school that Galileo Galiei attended.
CHURCH
With a façade made of alberese stone from the XIII century, the church has one nave and features frescoes by Domenico Cresti, called il Passignano, because he was born in that area. In the partition, a woodwork by Michele Confetto, there are two panels by Ghirlandaio.
In the crypt, which dates back to a previous roman construction, the founder of the Vallombrosano Order, Saint Giovanni Gualberto, was buried here in 1073. Externally, the very large monastery looks more like a fortress than a cenoby. The defensive city walls date back to the 1400s but it seems that several sections were built in the XIII century. In the refectory of the monastery, there is an interesting Last Supper by Davide and Domenico Ghirlandaio.
Closed in the late 1800s, the monastery complex became a private villa and was transformed, according to the esthetics of the time, into a neo-Gothic castle. In 1986, the Vallombrosani monks reclaimed possession of the monastery. Another must-see is the Passignano village that has a beautiful house-tower and the church of San Biago. From the terraces of the castle, one can admire the breathtaking countryside of the Chianti area.
&
TOP ATTRACTIONS IN Tavarnelle Val di Pesa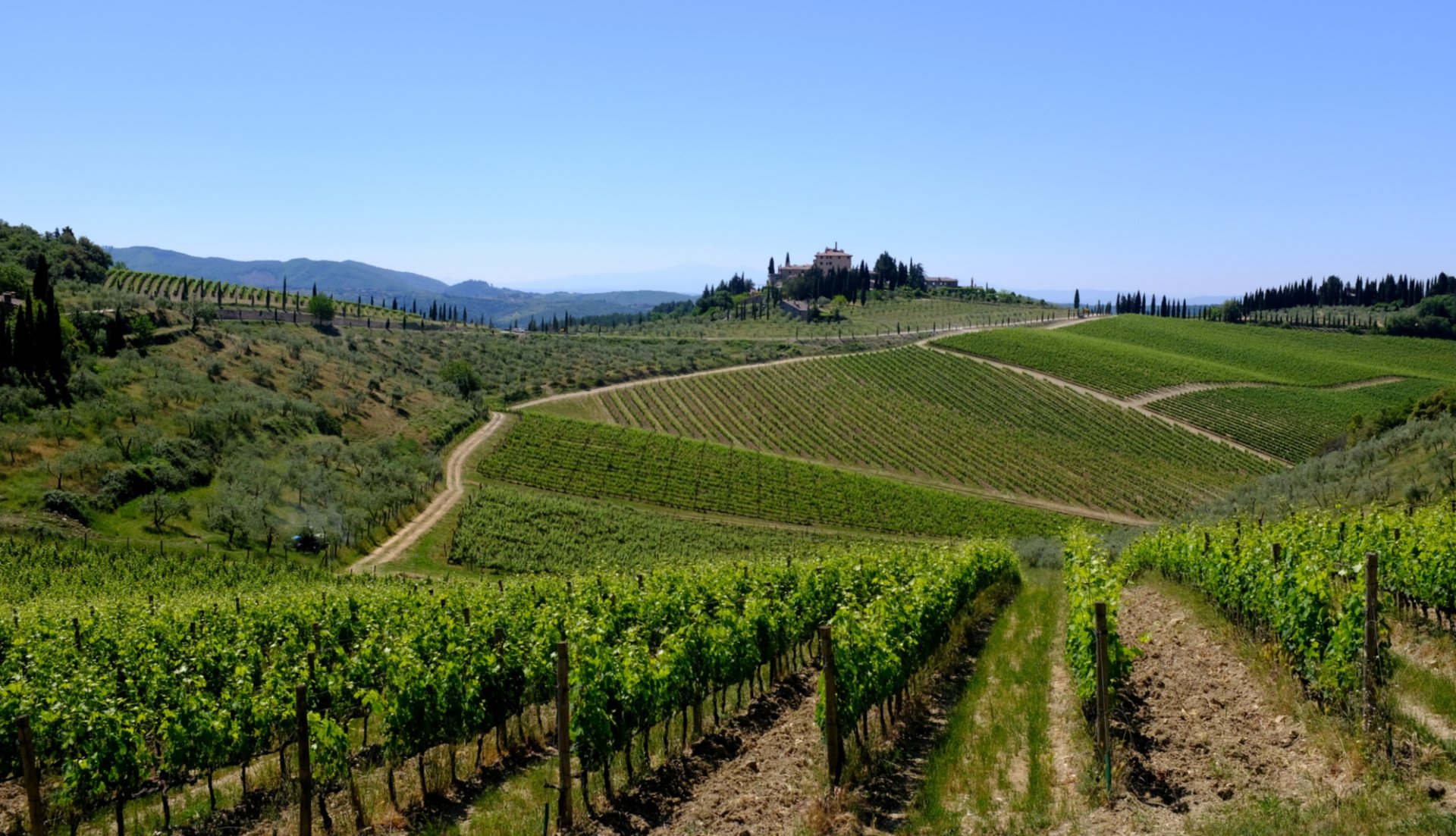 A land like no other, full of culture, nature and iconic products
The Chianti hills, which resemble a wavy chain, are between the provinces of Florence, Siena and Arezzo and have always epitomized this land, popular since the first person ever set foot here. ...
Morekeyboard_backspace