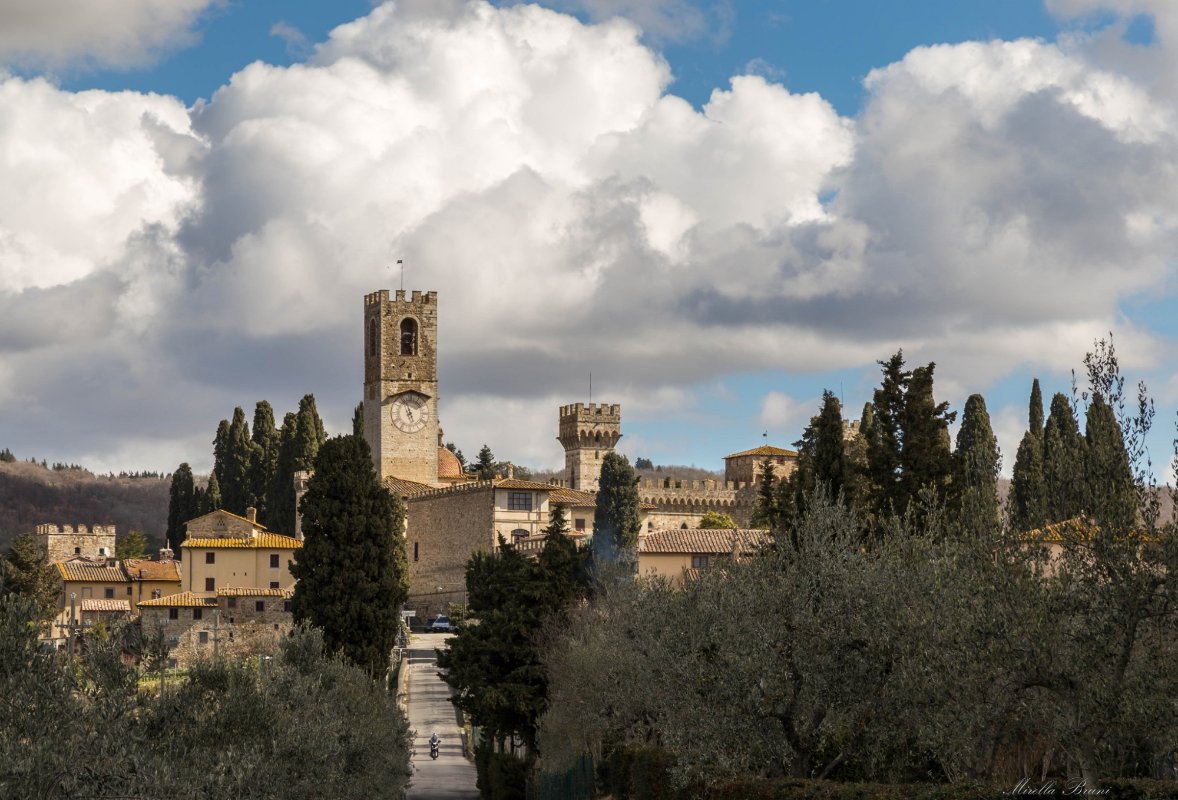 Tavarnelle Val di Pesa
Churches, villages and parish churches in the Val d'Elsa and Val di Pesa
Read the story of Tavarnelle Val di Pesa on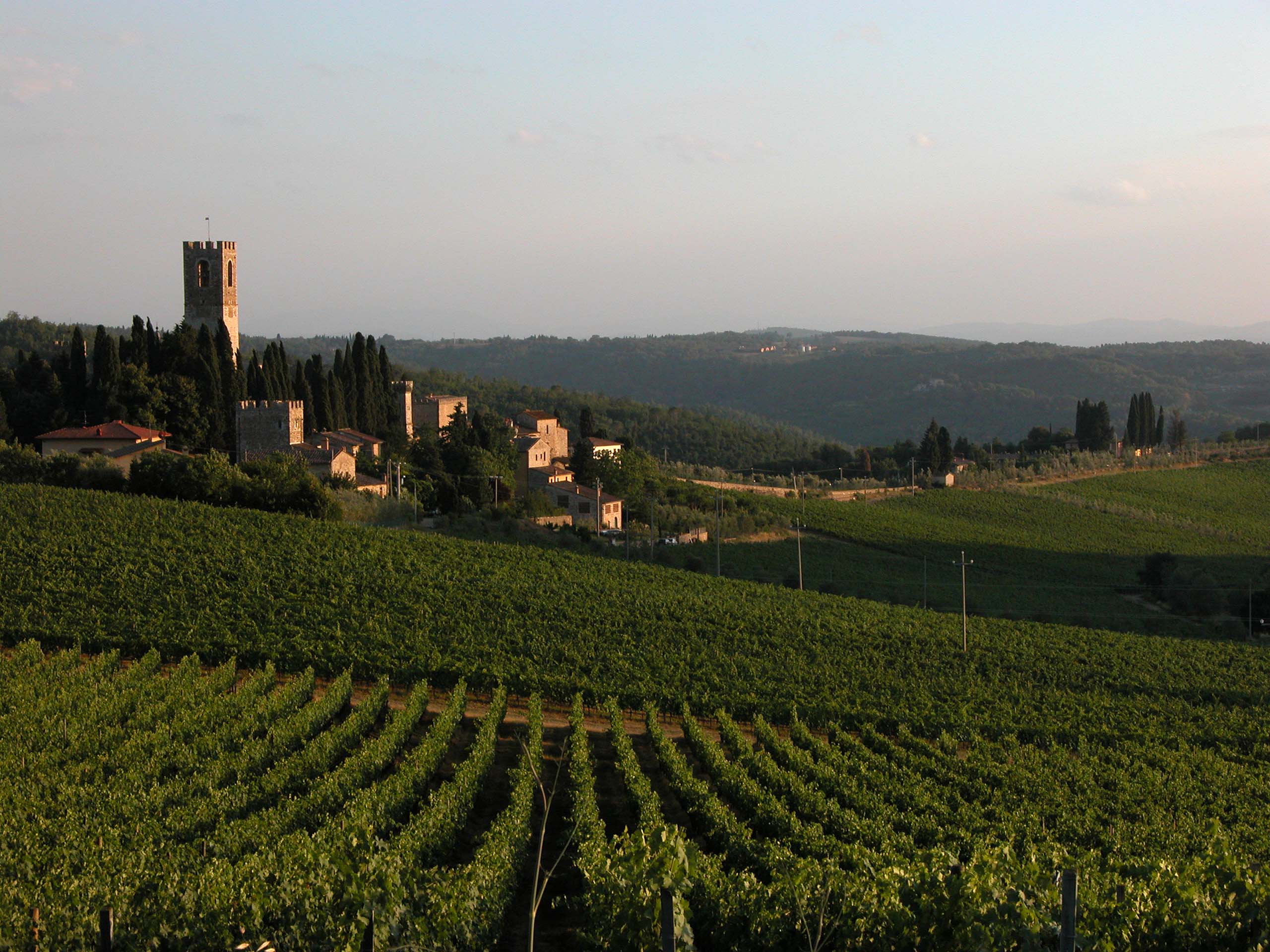 Tavarnelle Val di Pesa
Visit to Tavarnelle, ancient villas and gentle hills
A tour to discover the history and beauty of Tavarnelle, a resting place along the Via Cassia, land of history and gastronomic excellences

Read the story
Located in a fortunate position halfway between the Val d'Elsa and Val di Pesa, Tavarnelle is a hilltop village not far from Florence and whose territory is considered the western gateway to the Chianti. The town owes its name to the tabernulae, the rest stops along the "via regia" which once linked Florence and Siena (and therefore Rome). The area is enriched with a high number of churches and parish churches that boast a wealth of artwork. On one end of the town is the Church of Santa Lucia al Borghetto, an ex-Franciscan convent from the 1300s in the Gothic style, home to a precious Crucifix from the 14th-century school and an Annunciation by Neri di Bicci.
Not far from Tavarnelle is the hamlet Morrocco, where it's worth visiting the Church of Santa Maria del Carmine, built in the 1400s and later reshaped. Inside, you'll find an Annunciation in glazed terracotta in the Andrea della Robbia style and a series of fresco fragments from the 1400s. Close to Morrocco, there's the centuries-old Romanesque Parish Church of San Pietro in Bossolo, in the rectory of which is the Sacred Art Museum, home to works coming from the churches in the small towns nearby that have long been abandoned. Amongst the most important are a series of panel paintings made in 1473 by Neri di Bicci for the Church of Santa Maria in Morrocco and an altarpiece depicting the Madonna and Child with Saints Martin and Sebastian by the so-called Master of Tavarnelle. A visit to San Donato in Poggiois also worth a visit, a medieval village that conserves important ruins of its defense walls, some 13th- and 14th-century buildings, the Renaissance Palazzo Malaspina, the Gothic Church of Santa Maria della Neve (from the 15th century) and the Parish Church of San Donato, which conserves a beautiful baptismal font in glazed terracotta by Giovanni della Robbia.
But what is probably the highlight of the area is the imposing Badia a Passignano, founded in 1049 by Vallombrosan monks. Immersed in the countryside and surrounded by a strong cultivation of olives, the abbey is striking for its fortress-like appearance, complete with walls and crenelated towers. Amongst the numerous works of art conserved here are the frescoes by Passignano (1601) in the church's main chapel and the Last Supper, frescoed by Domenico and Davide Ghirlandaio (1476-77), in the monastery's refectory.
Lastly, don't miss the "Emilio Ferrari" Museum of Rural Life, where you can retrace the history of rural civilization in the Chianti.
&
TOP ATTRACTIONS IN Tavarnelle Val di Pesa
people
What's the buzz about?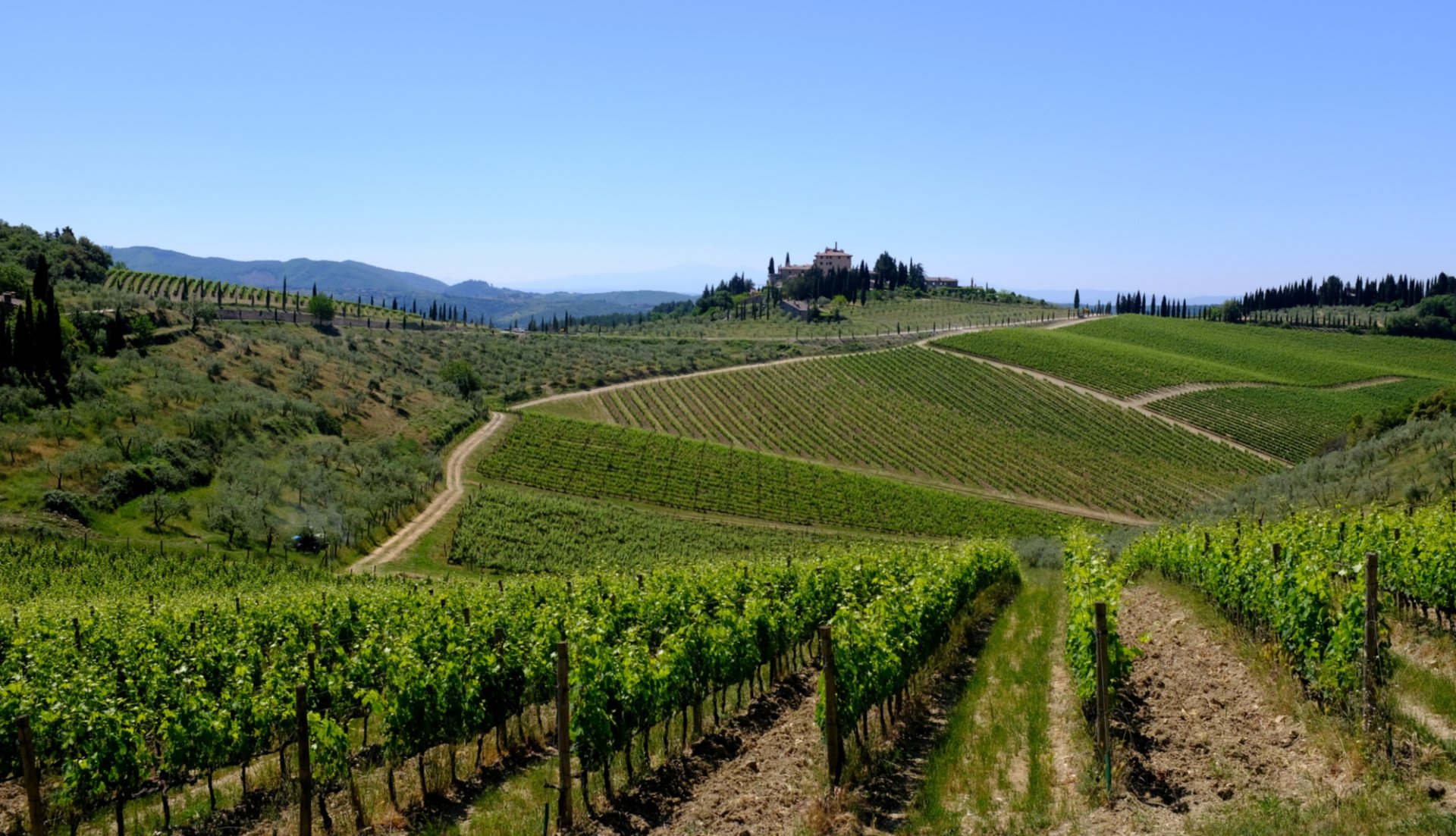 A fascinating place, rich with culture, nature and typical products.
The luscious, rolling chain of Chianti hills that straddle the provinces of Florence, Siena and Arezzo, have characterised this area since the beginning of time. ...
Morekeyboard_backspace