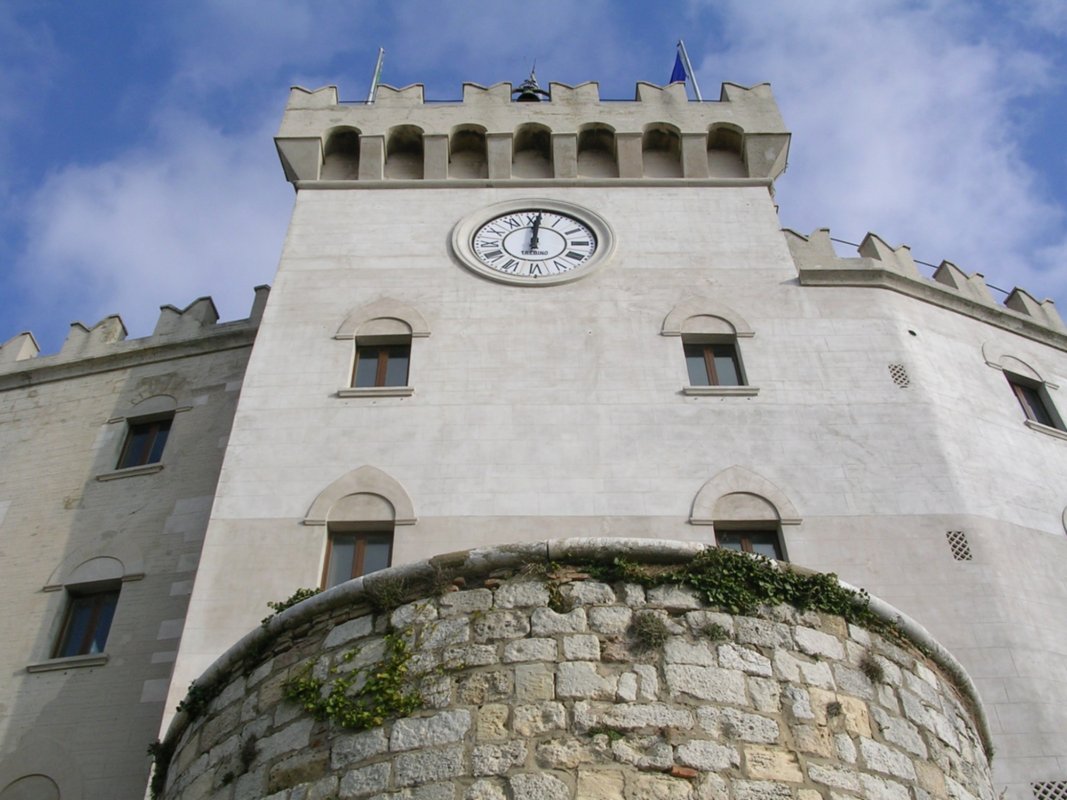 Rosignano Marittimo
Medieval views and a coast fit for the films
Read the story of Rosignano Marittimo on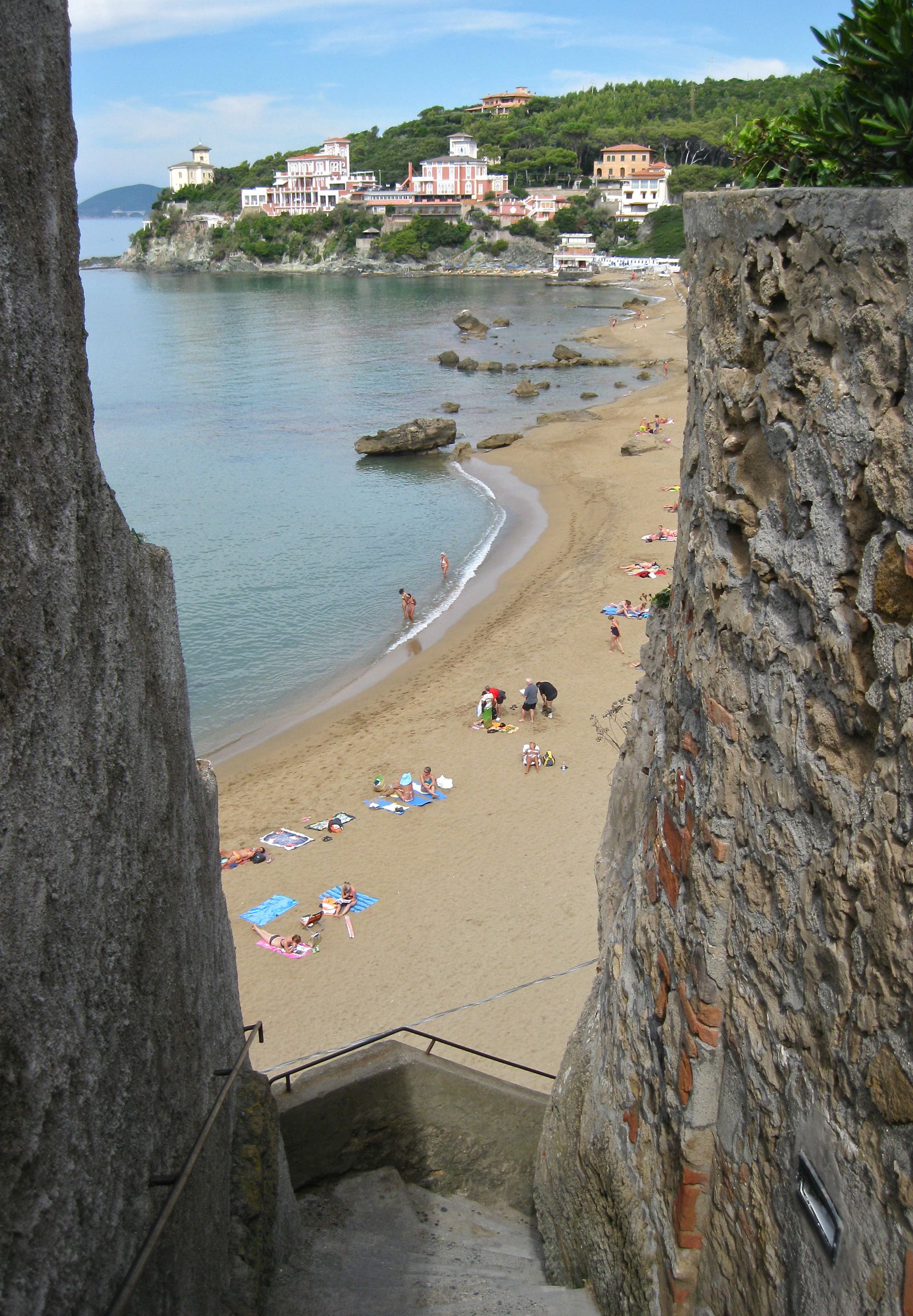 Rosignano Marittimo
Castiglioncello: a place for the soul
Rosignano Marittimo: the source of great Italian cinema

Read the story
Resting on a green hill, Rosignano Marittimo is a town made unmistakable by the looming presence of its castle, built around 1100 and fortified four centuries later. The sea and the surrounding hills dominate the view from the archbishop's farmhouse, that is, the old municipal town hall. In the town you can admire the striking, well-preserved guard towers, and the beautiful cistern of the Church of Sant'Ilario. The parish church conserves a beautiful wooden crucifix from the 1300s and a noteworthy painting dedicated to the Madonna delle Grazie, from the 1400s. In the rooms of Palazzo Bombardieri there is a Civic Archaeological Museum, where you can look at important objects from the settlements that animated this area from prehistory to the Middle Ages.
It's worth going to the Parco dei Poggetti, from where, in the shadows of maritime pines and Mediterranean scrub, the panorama runs from Castiglioncello to the Gulf of Baratti. The territory of Rosignano Marittimo is ideal for exploring by foot, thanks to a series of little paths and routes through the greenery which reveal some evocative signs of the past, like the laundries at the Fonte dei Poggetti and the Molino al Vento. An event that typifies life in the town is the display, a little before Christmas, of the Living Nativity Scene, a moment that renders the village even more astonishing.
But the true highlight of the town of Rosignano Marittimo is probably the ancient Etruscan village of Castiglioncello, which dominates the little promontory that is the last spur of the Livornese mountains. A tourist hotspot of international fame, for some 'the pearl of the Tyrrhenian' (though the name is abused), the place has a unique charm. Those who love seawatching, diving and fishing have been coming to this shore for decades, along with lovers of sailing and windsurfing. The docks of Chioma and Castiglioncello are an excellent base from which to go yachting on the sea; the yachting stations are well-organised and guarantee a good experience. Red cliffs rise from the sea, while sheltered bays, harbours and beaches are bathed in limpid waters and equipped with immediately recognisable bathing resorts. You can also take a walk from the evocative Punta Righini to Rosignano's Porto Turistico, across the splendid Marradi Pine Wood. The beauty of Castiglioncello has inspired artists, painters, filmmakers, sculptors and poets. Celebrated by the Macchiaioli, sought by many of the world's leading lights in culture and spectacle, even today Castiglioncello represents an important hub of artistic and scientific events. Pasquini Castle hosts cultural exhibitions every year, dance shows, literary and philosophical prizes and conferences of international significance.
&
TOP ATTRACTIONS IN Rosignano Marittimo
people
What's the buzz about?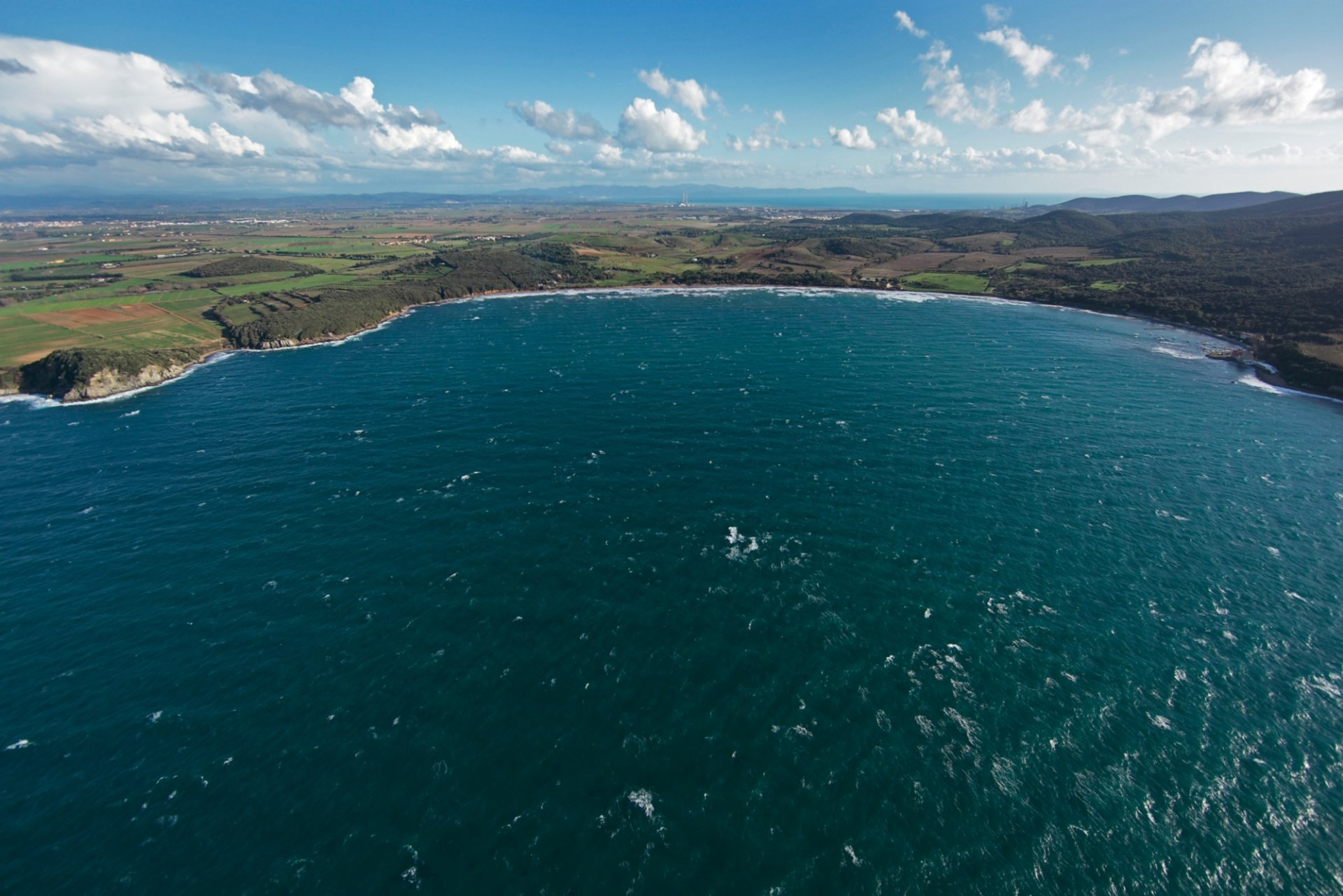 A coastline worth discovering: nature, sport, history and fine wines
The Costa degli Etruschi is a coastline carved by the intensity of nature and the strength of its colours, beautiful beaches and a thousand-year history. ...
Morekeyboard_backspace
Other towns and cities in Costa degli Etruschi