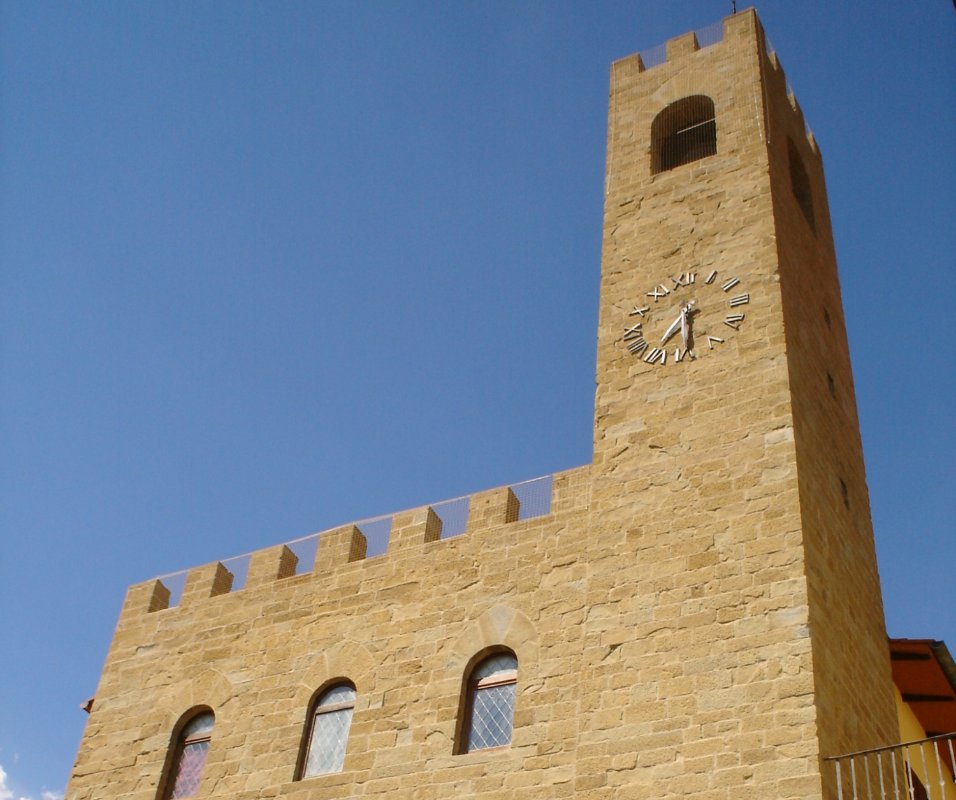 Castiglion Fibocchi
In this town there is the church of San Quirico
The town of Castiglion Fibocchi is found along the ancient Roman route called Via Clodia, or Cassia Vetus. It is in the province of Arezzo, at a height of 300 m above sea level and has a population of around 2,000 people. In the town you can admire the church of San Quirico.

HISTORY
The territory of Castiglion Fibocchi was already inhabited in Roman times, around the1st century BC, probably because of its position near one of the communication roads, designed by the Romans for crossing Tuscany. From an outpost of the ancient Empire, it was transformed around 1000 AD into a fief of the Guidi counts, who erected a fortress here to overlook the ancient road that had become an important junction between Valdarno and Casentino.

In the 13th century, the importance of the new village was apparent by the moving of the baptismal sacrament to the new parish of St Peter at Pozzano, today part of the civic cemetery. In thesame period the Pazzis, another powerful feudatory family that lived in the Valdarno, imposed themselves on the area. One of the representatives of this family, Ottaviano knownas "Bocco", is said to have given the town its name: Castiglion de' figli di Bocco ('Castiglion of the sons of Bocco'), today shortened to Castiglion Fibocchi.

BATTLE FOR CONTROL
Many imperial certificates have been found (that of Henry VI from 1191 and that of Frederick II in 1220; the most important) that show how the Pazzis took control of the area under authorisation of the Germanic rulers. Undoubtedly this led scholars to put Castiglion Fibocchi in the list of Ghibelline councils, i.e., Empire supporters, in the era of struggles between the Empire and the Guelph-supported Papacy. In 1384, the last owner of the village subjected himself to Siena in the vain hope of defending himself from the Florentine Guelphs, but the castle fell to Florence in the very same year.

The following year, Castiglion Fibocchi became part of Laterina's podestà jurisdiction, while justice on its territory was administrated from the vicariate of Anghiari. In Grand Ducal times, the council became part of a fief, a marquisate given to Alessandro del Borro by the Medicis. With Leopoldo di Lorena's reforms, at the end of the 18th century, feudalism was abolished and the "comunitas" of the Two District Councils of Laterina - Castiglion Fibocchi and Gello Biscardo - was instituted. As such, the council took its place in united Italy, obtaining definitivemunicipality in 1866.