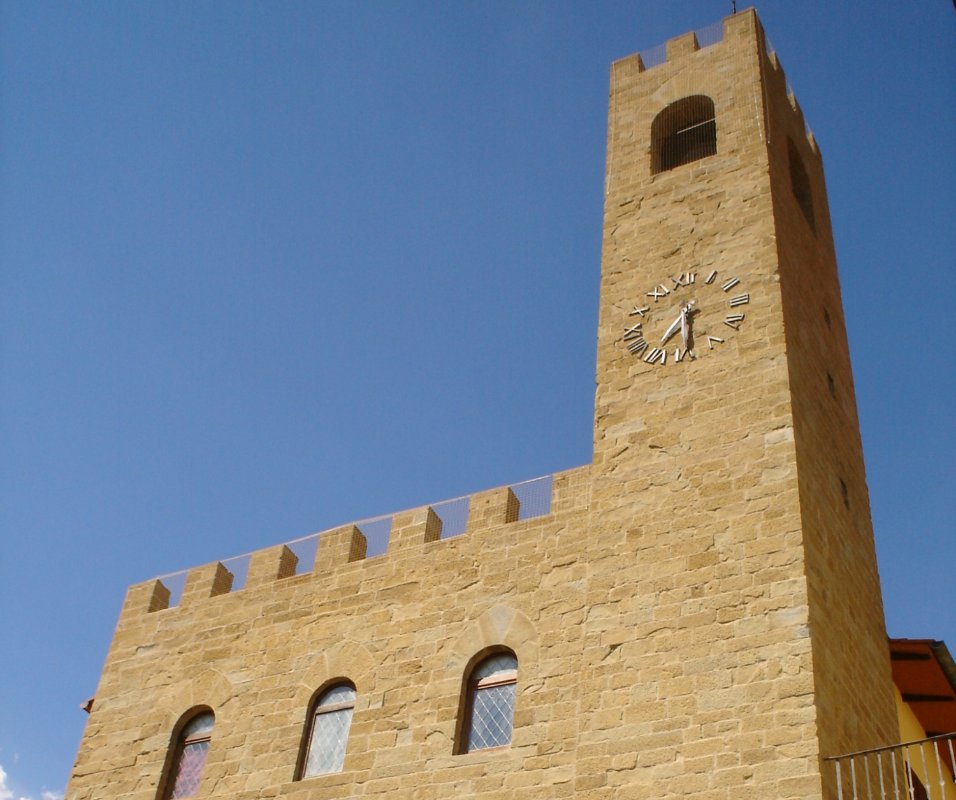 Castiglion Fibocchi
The carnevale town on the slopes of the Pratomagno
Castiglion Fibocchi is located on the Strada dei Setteponti, or Seven Bridges Trail, in the Valdarno, on the slopes of the Pratomagno. The history of the town is reflected in its name; this historic castle in the Arezzo territory was built by the Guidi Counts before passing into the hands of the children of Ottaviano Pazzi, known as "Bocco". This is where the name Castrum Filiis Bocchi comes from, which eventually transformed into Castiglion Fibocchi.
Everything in this centuries-old town is tied in some way to the properties owned by this family. To get into the historic centre, visitors pass through the Porta Fredda, originally the entrance to the castle. The town hall was once the palace where the lords lived, and nearby is a stretch of the castle walls. Even the Church of Santi Pietro e Illario, the parish church, served as the castle's chapel, today home to a fresco from the 15th century depicting the Madonna and Child that was probably painted by Agnolo di Lorentino.
Even the festivals are infused with the history of the castle. There's one particular event that infuses the piazzas and streets with a fairy-tale-like atmosphere: Carnevale. This town-wide party is steeped in tradition, with colourful and elegant masks much like what you would find in Venice's famous festival, though this one bears its own unique charm. It's nearly certain that the town's Carnevale is nearly 1,000 years old, with evidence pointing to celebrations as early as the 1100s, when it seems that even the local aristocracy would hold their weddings early just so they could be free at this time of the year. During the event, there's a parade of figures like fairies, Harlequins and queens, but the guest of honour is without a doubt King Bocco.
Castiglion Fibocchi is also home to delicious food, harvested in the nearby fields. As visitors approach the town, they can see olive trees all around. Oil and excellent wines are always sure to make an appearance on dinner tables, as is the local Zolfino bean, classified a DOCG product and found all along the Strada dei Setteponti.
It's also worth stopping by the hamlet of Gello Biscardo, known as the "town of madmen" because of a few stories about some truly bizarre citizens.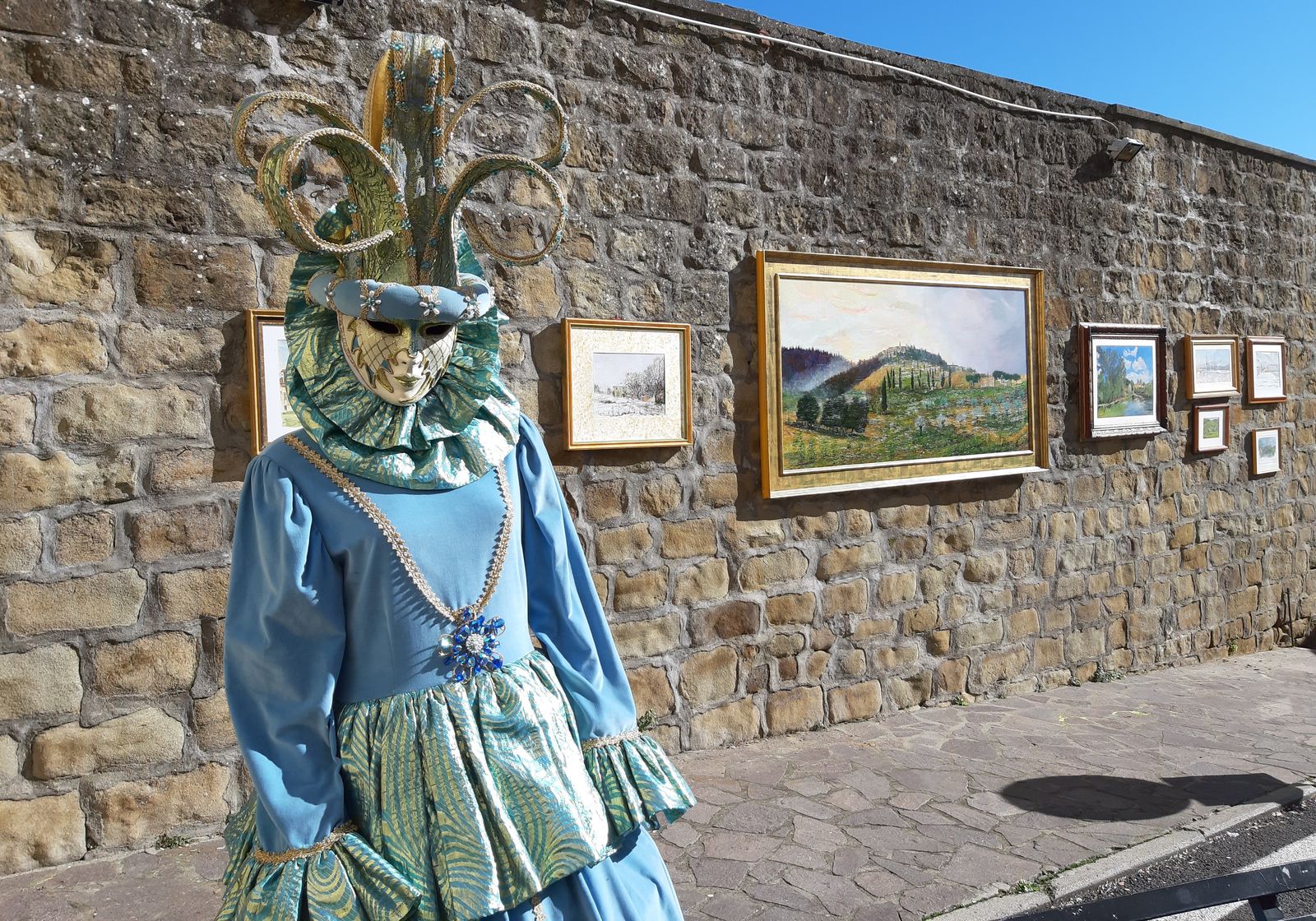 Castiglion Fibocchi
The Sons of Bocco
The history of a castle, an ancient carnival and a mad town
Read the story
&
TOP ATTRACTIONS IN Castiglion Fibocchi
Social & Web
Find out what they say about us, and tell us about your Tuscany!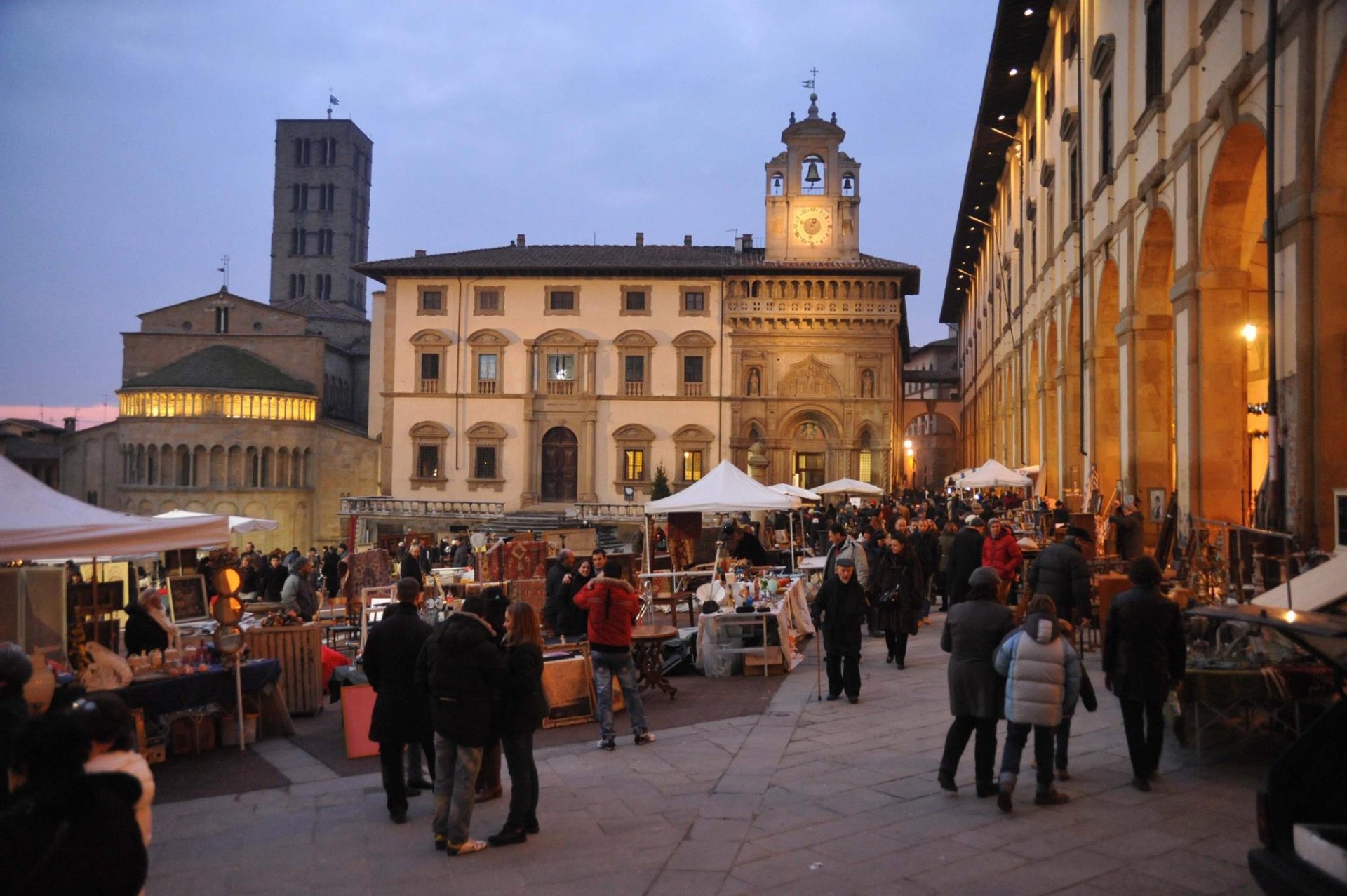 From the film locations of Life is Beautiful to the Carnival in Castiglion Fibocchi
Despite its small size, the Arezzo area offers a vast natural and artistic heritage. The area is surrounded in the north by the Casentino, where the valley crosses its first stretch of the Arno, ...
Morekeyboard_backspace
Other towns and cities in Arezzo area