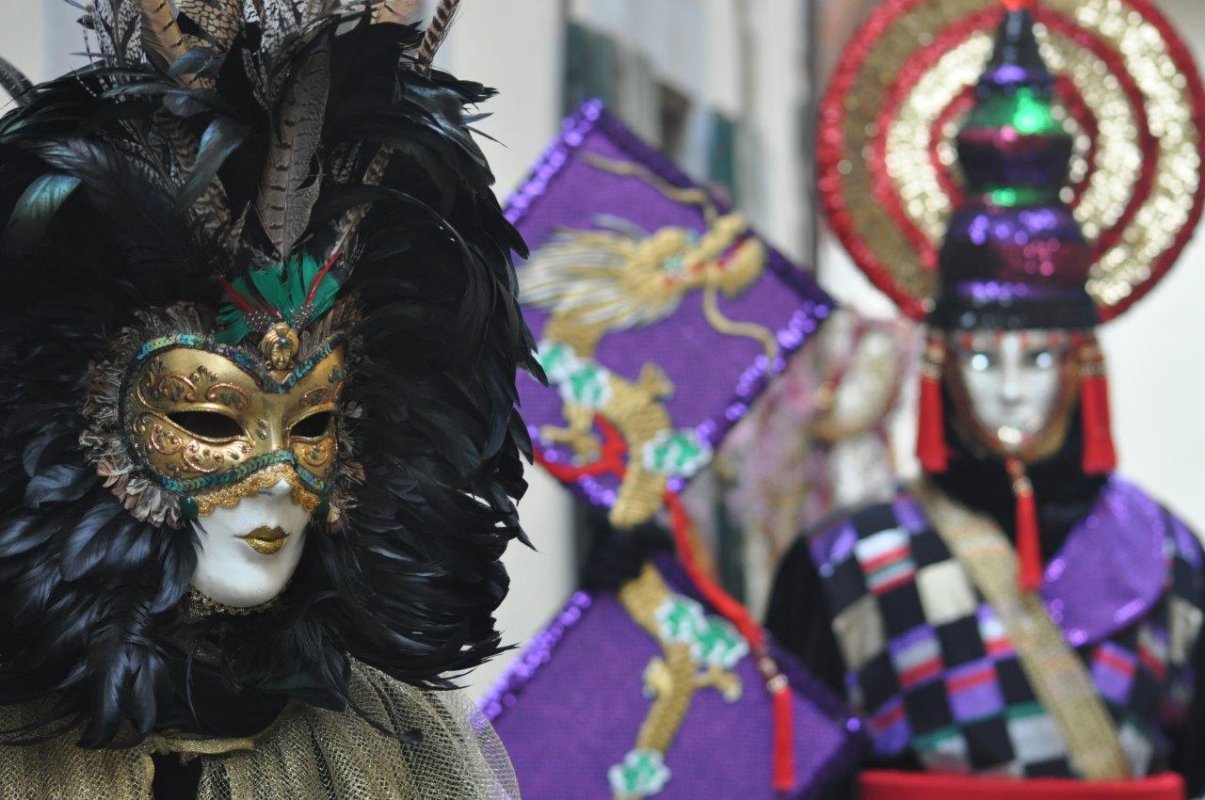 The quintessentially Tuscan town of Castiglion Fibocchi is drenched in its own past and this shines through in its festivals. One in particular that's held each year cloaks squares and side streets of this Arezzo-area town with an enchanting atmosphere: it's the Carnevale dei Figli di Bocco (Carnival of Bocco's Sons).
The joy-filled days of this event carry a lengthy history with them, which you can read in reverse by beginning with the festival's curious name. Who were Bocco's children? And, most importantly, who was Bocco? Ottaviano Pazzi, known as "Bocco" for his somewhat deformed face, was the ruler of this castle once upon a time. He left behind the management of the entire village to his children, and instructed them to use his name in these traditional celebrations.
This celebration has almost certainly been taking place for several centuries: evidence suggests that around the year 1000 in this area, people entertained themselves with very peculiar types of Carnival celebrations renowned across the land. What leaves no room for doubt, however, is the beauty of this event today, which is still celebrated in the month of February. More than 200 gussied-up participants parade through town in lavish Baroque costumes, with their faces concealed by colorful, elegant masks that depict various characters. At the head of the procession is King Bocco, the undisputed leader, who is the soul of the festivities, but he is followed by queens, princesses, fairies, wizards and harlequins.

Besides this Venetian-vibe procession, the vibrant imaginations of the organizers and the enthusiastic response from the crowds, there are numerous side events that enrich the main attraction. Throughout the streets of Castiglion Fibocchi, story singers work their magic, concerts and magic shows take place and, as the event is concluding, the award for the most beautiful mask is given out.
Organization
Carnevale dei Figli di Bocco
Social & Web
Find out what they say about us, and tell us about your Tuscany!
Castiglion Fibocchi
The carnival town on the Pratomagno slopes
Castiglion Fibocchi is located on the Strada dei Setteponti (or the Seven Bridges Trail) in the Valdarno, on the slopes of Pratomagno. The town's history is reflected in its name; this historic castle in the Arezzo territory was built by the Guidi Counts before passing into the hands of the children of Ottaviano Pazzi, known as "Bocco". ...
Morekeyboard_backspace