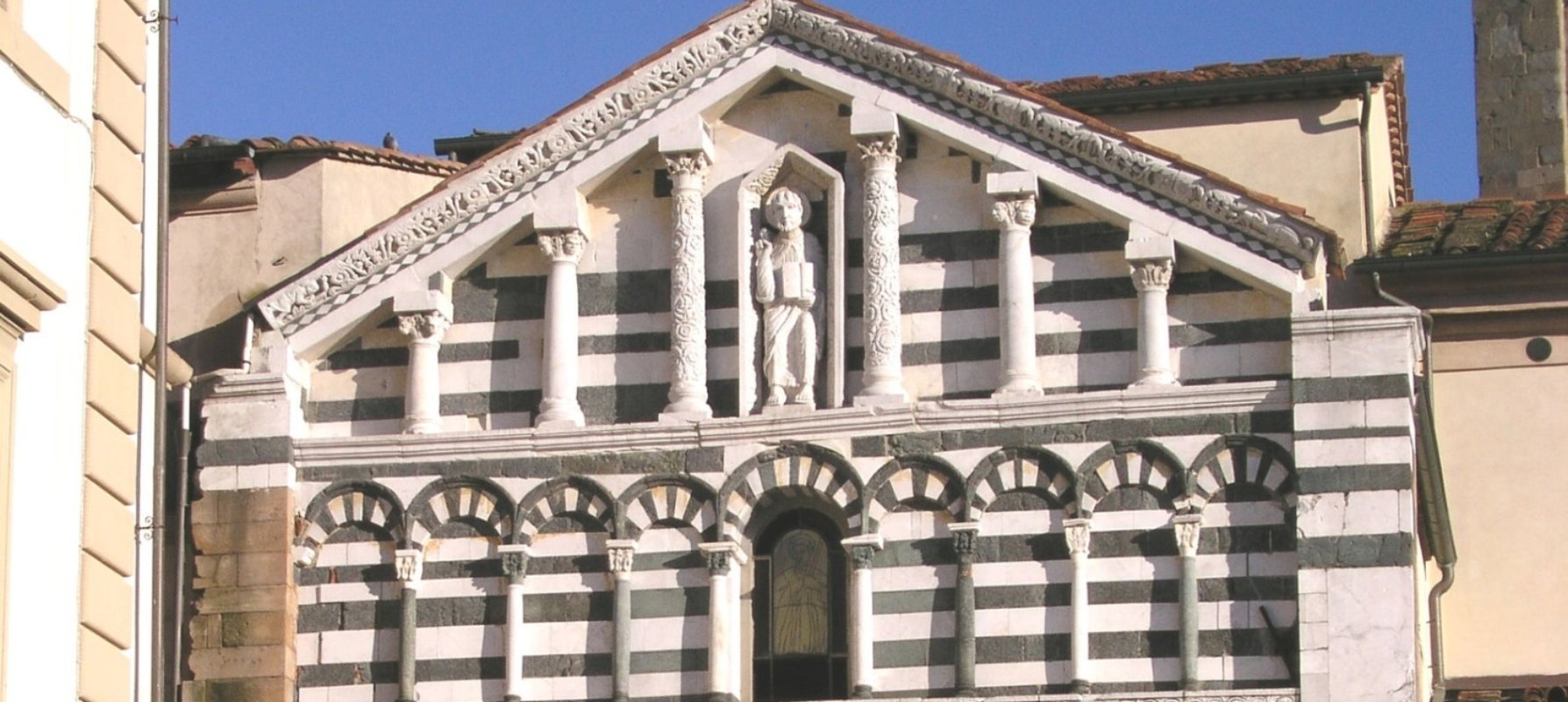 Photo ©
Comune di Altopascio
Altopascio
KNOWN AS THE CITY OF BREAD, THIS HISTORIC STOP ALONG THE VIA FRANCIGENA HAS A CHARMING HISTORICAL CENTER
Read the story of Altopascio on

Altopascio
In the name of Tau
A journey to the land where all departures begin

Read the story
Altopascio has been known as a rest stop for pilgrims traversing the Via Francigena (a pilgrimage route running from Canterbury to Rome) for centuries, but it is also called the "city of bread" because of the long-standing traditions passed down through generations in a region known for its abundance of grain.
In the historic center of this little town, discover interesting works of art and architecture, such as the Church of San Jacopo, built in 1100 during the great reign of the Order of Hospitallers. The façade is decorated with smooth stone at the base and with horizontal stripes of white and green marble at the top. There is also a notable marble lunette above the doorway with two stone lions standing guard.
Rising up to the side of the church, the impressive bell tower, built in 1280, is of Romanesque-Lucchese provenance and its medieval turrets can still be seen intact. Head to piazza dei Ospitalieri, the most significant square in the historic center, which has an interesting octagonal well at its center.
&
TOP ATTRACTIONS IN Altopascio