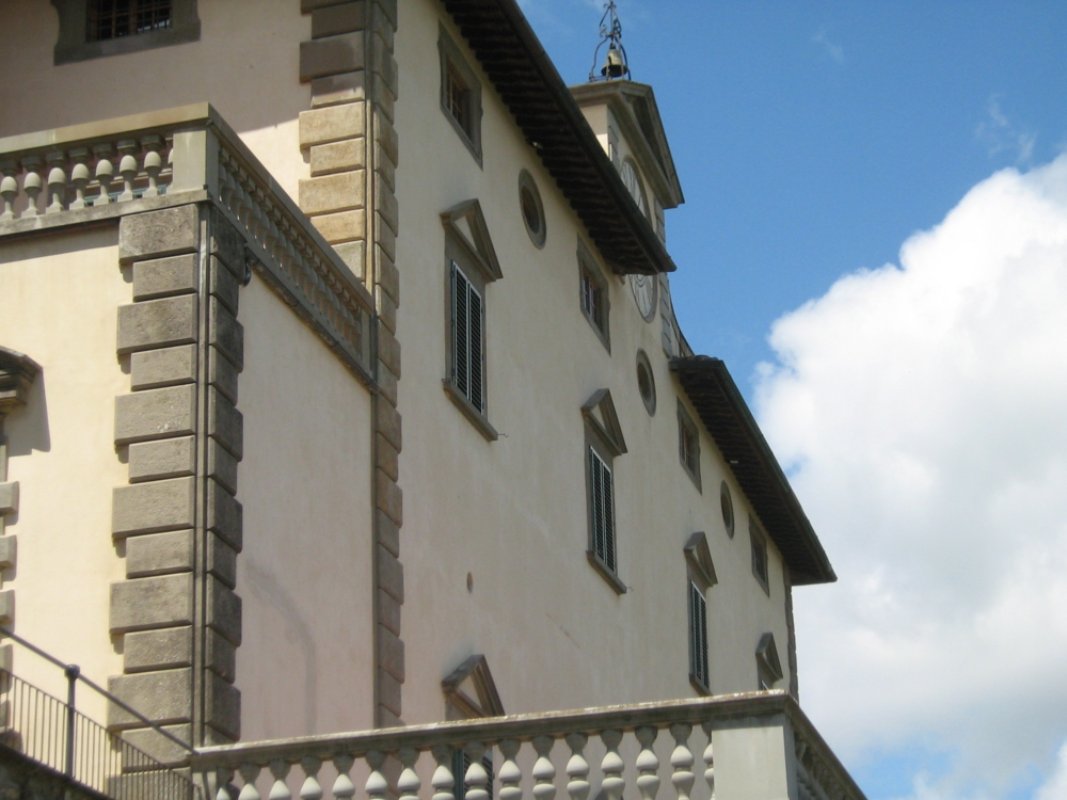 location_cityHistorical Buildings
Villa Le Selve of Porto di Mezzo in Lastra a Signa
Nobile villa belonged to the Salviati Family and hosted the great Galileo
The small town of Porto di Mezzo in Lastra a Signa, ancient customs house for the brothers of the Badia di Settimo, boasts some of Tuscany's most beautiful countryside villas. In the area called Le Selve, on a hill to the left of the via Pisana when looking towards Empoli, is the house that once belonged to the ducal Salviati family. The house made history when it hosted Galileo Galilei for a period of time.

The villa has an ancient history. Originally, it belonged to Giovanni di Donato Bonsi delle Ruote before being turned into a noble house between 1515 and 1525 according to plans by Baccio d'Agnolo who designed the interior courtyard and the imposing façade.

During this time, the villa Le Selve belonged to the Strozzi family: Filippo il Giovane, enemy of Cosimo I and unfortunate protagonist of the battle of Montemurlo, became the sole owner in 1526. After the anti-Medici party was defeated, the villa was confiscated and given to the Ospedale di Santa Maria Nuova, who in turn sold it to the military leader Chiappino Vitelli, faithful warrior of Cosimo I's. Architect Bartolomeo Ammannati gave it its eastern façade that we still see today.

In 1577, the villa became the property of the Salviati family. Between 1610 and 1614 one of its east-wing rooms hosted Galileo Galilei for an extended period of time. Galileo was a friend of Filippo Salviati, who had been the scientists' student at Padova and who was given a role in Galileo's 1632 treatise, Dialogo sopra i due massimi sistemi del Mondo. Legend has it that Galileo discovered Jupiter's moons during his sojourn at the villa. In reality, we know that Galileo was absorbed in "extremely scrupulous observations" of sun spots. The villa preserves an interesting portrait of the scientist in his small study while he meditates with his gaze turned upwards.

Le Selve has not undergone a tremendous amount of change during the centuries except for the addition of a third entrance for carriages and the addition of a large clock that completed the northern façade. One of the villa's strong points is its location in an important natural environment.
Lastra a Signa
One surprise after another along the Arno
The territory around Lastra a Signa has the power to amaze you, revealing itself not all at once but slowly, one step at a time, as you discover all the villages, parish churches and nature trails in this area not far from Florence. ...
Morekeyboard_backspace
You might also be interested in