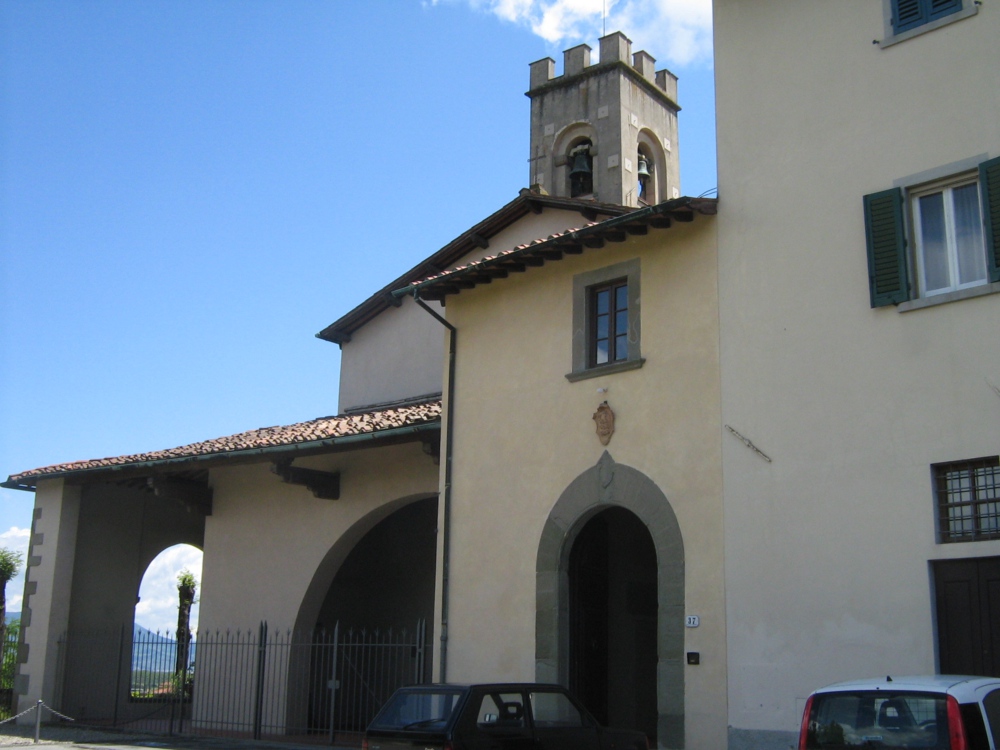 Places of worship
Parish Church of San Martino a Gangalandi
The historic church in Lastra a Signa contains artistic treasures and memories of Florentine Humanism
The Parish Church of San Martino a Gangalandi was built around the year 1000 and occupies the highest point of the homonymous hill in the municipality of ​​Lastra a Signa, near via Livornese.
The church has a classic Romanesque structure, and supports a tall crenellated tower erected at the end of the 16th century. The 14th-century portico once housed the fresco of St. Christopher, the protector of wayfarers, which is now relocated inside the church and frames an imposing portal from the 17th century. In the interior, marked by six stone altars, you can admire 14th-century decorations including the frescoes of the Stories of St. Domninus, attributed to the so-called Master of Barberino.
The most famous artist to work in San Martino a Gangalandi was Bicci di Lorenzo, who worked on the small internal baptistery that was built in the shape of a chapel. Here, the Evangelists and the Doctors of the Church are represented, as well as Christ, shown amongst musical angels and St. Martin. In the chapel, there is a marble baptismal font attributed to the school of Ghiberti that was commissioned by the workers of the Compagnia della Vergine around 1423. The apse of the church was built to a design by Leon Battista Alberti, one of the greatest architects and humanists of the 15th century and rector of the church from 1432 until his death in 1472. Next to the altar is the tombstone wall of another important figure, Agnolo Pandolfini.
San Martino houses a fascinating Museum of Sacred Art that offers some highly evocative paintings from the late Gothic and Renaissance periods. Among the former, the Madonna of Humility by Lorenzo Monaco (1405-1410) and the Virgin of the Assumption, a triptych by Lorenzo Bicci and his son, particularly stand out.
Info: amei.biz
Lastra a Signa
One surprise after another along the Arno, a stone's throw from Florence
The territory around Lastra a Signa has the power to amaze you, revealing itself not all at once but slowly, one step at a time, as you discover all the villages, parish churches and nature trails in this area not far from Florence. The views from Lastra a Signa brought the A to the arias of the great tenor Enrico Caruso, who chose to make Villa Bellosguardo his home. ...
Morekeyboard_backspace