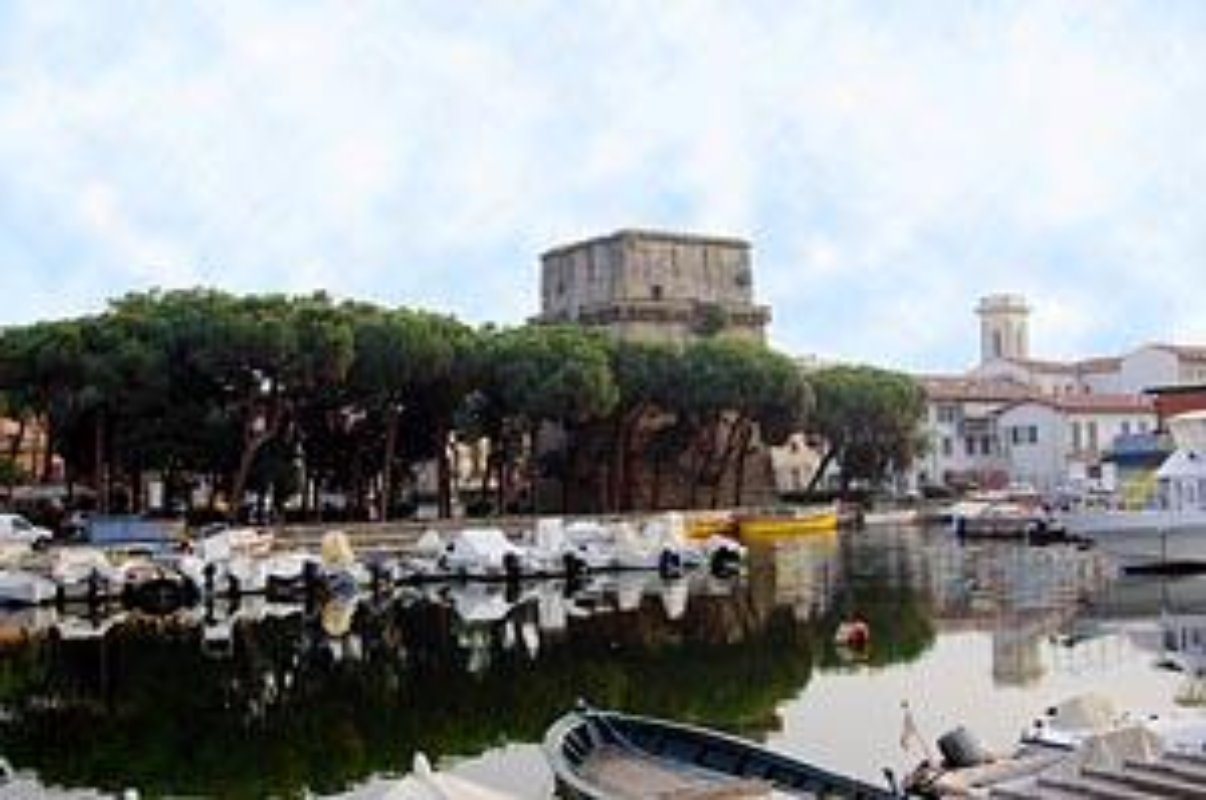 Monuments
The Tower of Matilde in Viareggio
In the part of Viareggio near Migliarino Pisano, the beautiful Torre Matilde stands out against the sea on the Darsena Toscana, near the mouth of the Burlamacca canal
An outstanding example of 16th century military architecture, the tower is the most characteristic historical monument in Viareggio. Its names from a mistake: it was wrongly ascribed to Matilde of Canossa, the countess who lived in Viareggio in the 12th century. The restored interior of the tower is comprised of three floors, a terrace and a room with a cistern. The rooms upstairs measure approximately 8m wide x 6m high. There is also a metal staircase and the central winze. The cistern for rainwater is located under ground level, and can be reached through a trapdoor on the ground floor.The state of conservation of the Tore Matilde:

From the nineteenth century until the end of WWII, Torre Matilde was used as a prison. Its original structure came to light after a series of interventions by the Monuments and Fine Arts Office (S.B.A.A.A.S.) of Pisa in 1970s. The work done removed the internal partitions that were built when it was used as prison. The building is in good condition today, and is used for cultural events and temporary art exhibitions. The tower is public property and open to visitors all year long.
(Article by APT della Versilia)
Viareggio
From a small fishing village to one of the most popular seaside destinations in Tuscany, this is the city of CARNEVALE
The sea on one side, the white peaks of the Apuan Alps on the other, who hasn't seen the classic snap-shot of Viareggio? Stroll along the city center's charming streets, eat a gelato on the Passeggiata or in the shade of the pine forest, look out to sea on the Darsena or, further out, toward the even more uninhabited beach, the Lecciona, near Torre del Lago; eat fish in one of the typical ...
Morekeyboard_backspace
You might also be interested in