Places of worship
San Martino Cathedral
According to tradition the Cathedral of Lucca was built by Saint Frediano
The foundation of the Cathedral of San Martino at Lucca is, according to tradition, attributable to Saint Frediano, the Bishop of Lucca who died in 588. Bishop Giovanni I decided, in 780, to bring the body of Saint Regolo here from Populonia, leading to the construction of a crypt and a new, sumptuous presbytery decorated in marbles and metallic gates. As early as 855 the facade boasted a porch which was destroyed in 905 and rebuilt in 928. Between 1060-1070 the church was completely rebuilt at the wish of Anselmo da Baggio, who became Pope Alessandro II (1061-1073) and who consecrated the church in the presence of 23 bishops and Matilde di Canossa.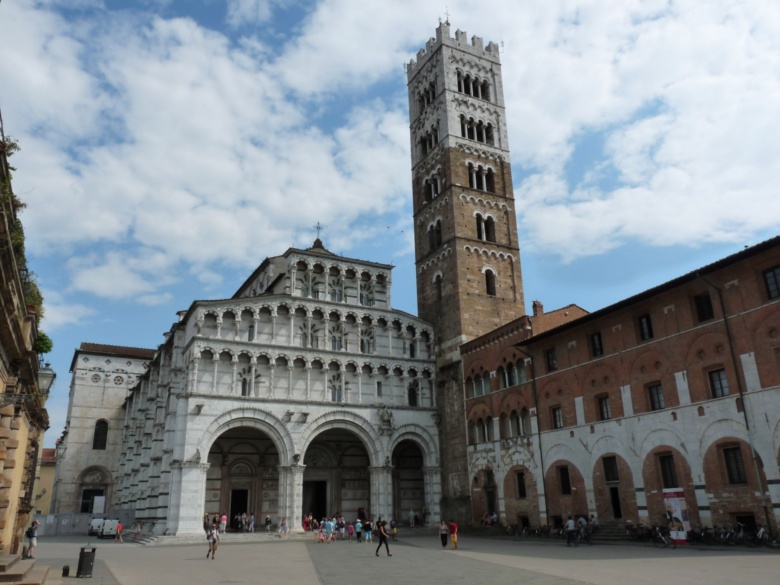 In 1308 Bishop Enrico II gave 14 braccia at the east end of the church allowing them to construct the present day tribune and apse. During the 14th century it was decided to undertake a reconstruction of the entire church, work which intensified around 1374, executed by Florentine architects and finished in 1476. At that point the interior was re-embellished with works by Matteo and Vincenzo Civitali, Giambologna and Muzio Oddi. Of particular importance is the funerary monument to Ilaria del Carretto by Jacopo della Quercia (1408).
people
What's the buzz about?
Torre del Lago Puccini
Sunny beaches, fresh pine groves, ever-calm sea: paradise itself
In addition to the original epithet Torre del Lago, named after an age-old guard tower built between the 15th and 16th centuries on the western shore of the lake, Puccini was added recently, in tribute to the great composer, who loved the landscape that sparked his creative genius so much that he never had any desire to leave the place. ...
Morekeyboard_backspace
You might also be interested in