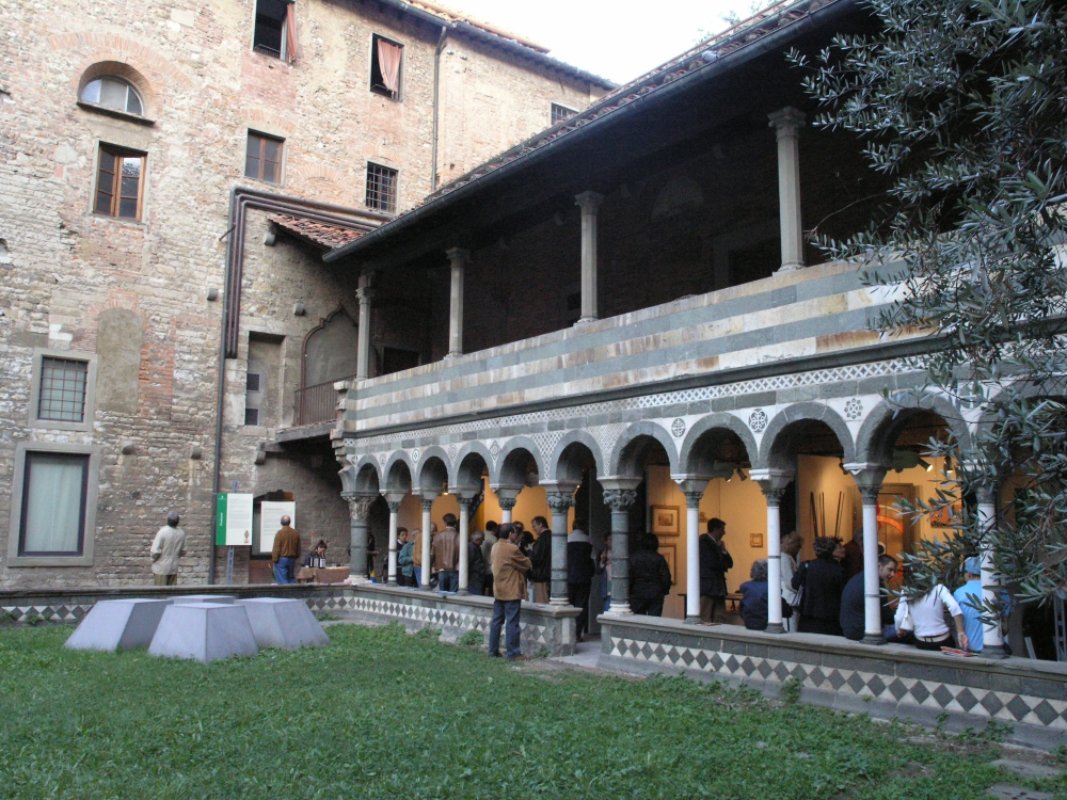 Places of worship
Saint Augustines Church
Religious history abounds in Prato
The St. Augustine church is located in the piazza of the same name in the Serraglio area of Prato. The Augustinians built the convent and oratory in 1271 and the church in 1400. The convent was deconsecrated in 1810 and in 1864 the complex was entrusted to the Sacrementini order.


The simple brick facade was originally a single nave. In the 15th century, the basilica's floor plan was changed to three naves separated by six brick bays with water leaf capitals leading to three chapels. The large bell tower appears at the end with a pyramid cover.


The interior is characterized by a style that evolved from Gothic to Renaissance. Along the nave's walls are eight altars from the 18th century. The main altar was completed in 1745. Each niche displays a noteworthy canvas: on the right is an Immaculate by Empol and one by Pignoni, on the left is a Madonna by Giovanni Battista Naldini and the intense Elemosina di San Tommaso by Lorenzo Lippi. The transept chapel houses the Baptism of Saint Augustine by Giovanni Bizzelli and a Madonna and Child with Saints by the Cigoli school. There are also several 14th century frescoes, including the Pieta' by Agnolo Gaddi in the Sala del Capitolo.


The vestibule leads to the 16th century cloister, attached to the San Michele oratory which was used as the headquarters for the Compagnia dei disciplinati and frescoed with the theories of the saints and prophets. To the left of the building lies the Chiostro dei Morti (Cloister of the Dead), named for the horrible acts committed by Spanish mercenaries during the siege following the Sack of Prato in 1512.
.
Prato
In the heart of Tuscany, a city of art and prestige
If there is one city that can impress those looking for lesser-known destinations, it's Prato. Considering how the city is presented in the press, visitors will be surprised to discover an elegant and well-preserved historic city centre, as impressive as the most famous Medieval cities dotting Tuscany. ...
Morekeyboard_backspace
You might also be interested in