Hamlets, districts and squares
Piazza Bovio
Visiting Piombino's terrace on the sea
Well-loved by locals for its far-reaching view of the sea, Piazza Bovio is one of the most famous spots in the medieval town of Piombino. It is the largest square surrounded by the sea in Europe. Throughout the centuries, this unique square has always served as a natural terrace, that almost appears to connect the continent with the Tuscan Archipelago, particularly Elba Island. When ships take off from the Piombino's Port, they only truly leave the city, once they have passed this square. Ships returning to the city's ports must first pass the lighthouse overlooking the square's farthest side.

Piazza Bovio has been the heart of the city for centuries and it has recently become a top spot for tourists visiting the area. Italy boasts very few natural squares that can be compared to Bovio and its boundlessness made of sky and sea, suspended in the wind and saturated by the sun, revealing the free spirit of thos piece of Tuscany. The sea has always been a protagonist in the city's history. In fact, its economic development occurred with the rise of the peninsula's Marine Republics when the Republic of Pisa transformed this small settlement into one of its most important maritime bases along the Tyrrhenian Sea.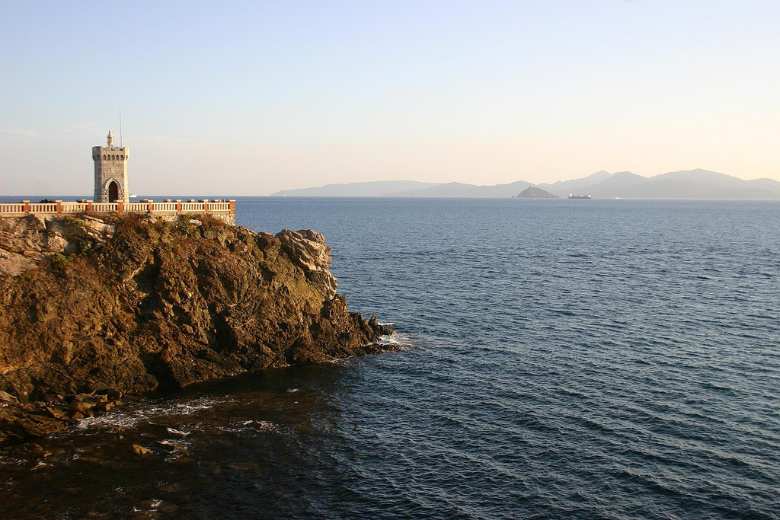 Locals and guests can enjoy many itineraries starting from the piazza; yet, the city's nicest stroll is along the seaside—for a few kilometers, you'll get a direct view of the Chanel. If you go right, you'll reach Viale del Popolo. Those who turn left, will reach Piazzetta dei Grani, which is currently being restored to its former grandeur.
Piombino
From archeology to diving, beaches to natural oases, many ideas for a unique vacation
Nestled on an evocative promontory across from the Tuscan Archipelago, rich in history and dotted with protected landscapes, Piombino is one of the main cities on the Etruscan Coast. Dating back to ancient times, the area's first city developed in the prehistoric period, which is why Piombino conserves a significant number of archeological artefacts. ...
Morekeyboard_backspace