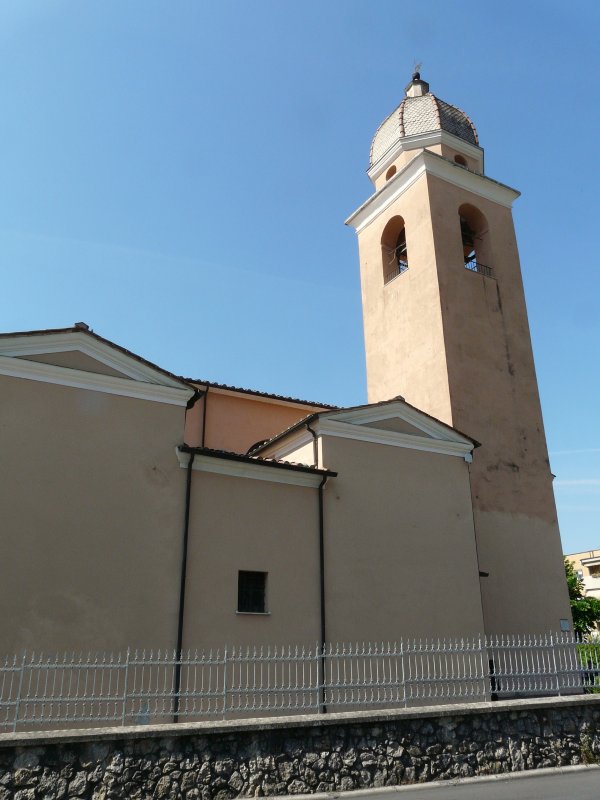 Places of worship
Parish church of San Vitale in Mirteto
An ancient church on the Mirteto plains
The Parish church of San Vitale, located in the municipality of Massa, occupies a strategic position on the plains of Mirteto, protected by mountains and in command of the sea. Earliest records date the church back to the end of the 10th century during the time of Roman colonization, and, from an economic and political standpoint, is thought to have been the main religious center of the area up until the 13th-14th century. This position shifted to the San Pietro church following the establishment of the Malaspina-Cybo family in Massa, demoting the parish church to secondary status.
Formed of three naves with six simple columns, the church has been subject to subsequent alterations resulting in a Renaissance appearance, however despite these modifications and renovations as well as numerous episodes of burglary, a number of important artworks have been preserved. Most importantly, the Annunciation remains, a 15th century sculpted work by Antonio Pardini, most likely hailing from the Luni municipality, with two small white marble sculptures depicting an angel and the Virgin Mary positioned on the two sides of the presbytery.
Other notable artworks include the tabernacle made of local marble that surrounds the Crowned Madonna and Child and the statue of San Rocco that can be traced back to the 14th and 15th century. Another beautiful feature is the wrought-iron gate on the balustrade of the main alter.
The 18th century altarpiece depicts the Holy Face and is very likely a copy of the same image that existed in the old church.
Massa
From the Malaspina Castle to the Ducal Palace
Perhaps not as well-known as it deserves to be, Massa is an ancient city where a Medieval atmosphere still hangs in the air. Located in a valley nestled between the Apuan Alps, the city, whose origins date to 882, is a treasure chest of artistic and architectural gems. ...
Morekeyboard_backspace
You might also be interested in