Places of worship
Parish Church of Saint Thomas and Saint Ansanus
An ancient religious building located in the village of Castelvecchio in the Valleriana countryside
The parish church of Saint Ansanus and Thomas is located in Castelvecchio, a village in the Valleriana region populated with small villages and a castle among the rolling hills of Pescia. Despite much renovation work, the religious building has retained its ancient charm, although legend and mystery still shroud the place.
The church, built from stone found in the local area, is located out in the countryside in a quiet green expanse, the ideal setting for this place of faith. The building itself, recorded for the first time in 879, is clearly defined by diverse characteristics typical of religious architecture in Lombardy. Believed to have been erected in the 12th century, conflicting sources speculate it was built several centuries earlier. What has been confirmed and is clearly manifest in the building is significant renovation work conducted on the building in 1875, the year in which the building was nominated a national monument.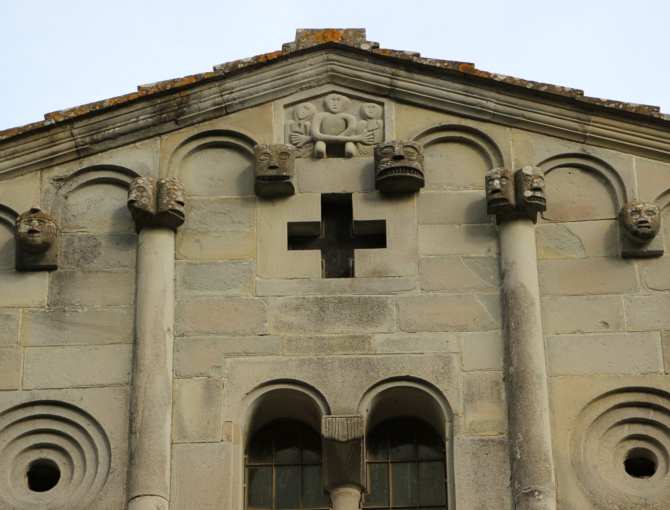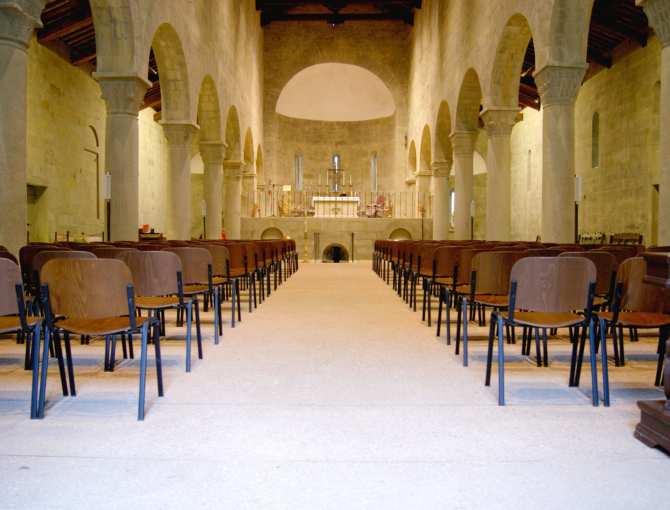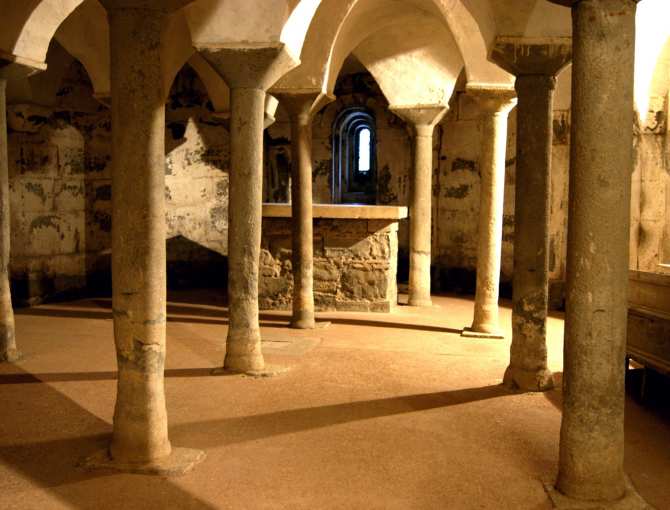 The façade, which still retains some of its original elements, is decorated with inset arches. Animalistic and anthropomorphic figures also decorate the building and have been subject to several hypotheses. Several large demon-like faces have been inexplicably altered to mask pre-Colombian culture, while three other personages are also shrouded in mystery. Depicted in a similar way both on the front and back of the building, various theories suggest these figures could have been Jesus with the Virgin Mary and Mary Magdalene or God with Adam and Eve.
Inside the church, it is immediately clear that its simple style does nothing to remove the charm and beauty of its setting. It's three knaves lead up to the presbytery which is raised higher in respect to the rest of the interior furnishings and can be reached via steps. The crypt is particularly unique and was traditionally Saint Ansanus's preferred place of prayer.
Pescia
The city of flowers, a historic village of the Svizzera Pesciatina in Valdinievole
The village of Pescia, the heart of the green and secluded Svizzera Pesciatina (Swiss Pesciatina) in the Tuscan Valdinievole, is a place where you can clearly see the evolutionary path in its urban features. Founded as a powerful castle, Pescia quickly had to deal with Florence which took control of the town in 1339, snatching it from the hands of Lucca. ...
Morekeyboard_backspace