account_balanceMuseums
Palazzo Strozzi in Florence
The Renaissance building in the heart of the city is a museum complex that hosts major art exhibitions
Palazzo Strozzi, in the heart of Florence's historic centre, is one of the most beautiful Renaissance palaces in all of Italy. Its construction began in 1489 under the direction of Simone del Pollaiolo, known as Il Cronaca, on the orders of Filippo Strozzi, head of one of the most powerful families in the city, though he died before the building was finished: it was his children who were the first to live there, around 1505. After a long period of the Strozzi family living in Rome, the palace was once again inhabited in the mid-1800s, first by Princess Antonietta and later Prince Piero, who between 1886 and 1889 commissioned the building to be renovated by Pietro Berti.
Palazzo Strozzi is a perfect example of the ideals of a noble Renaissance residence, and the complex appears as if a small fortress in the heart of the city, a specific request made by Filippo Strozzi himself. It was purposely built to be larger than Palazzo Medici Riccardi, which inspired its square layout, three floors, each one divided by linear cornices, and central courtyard.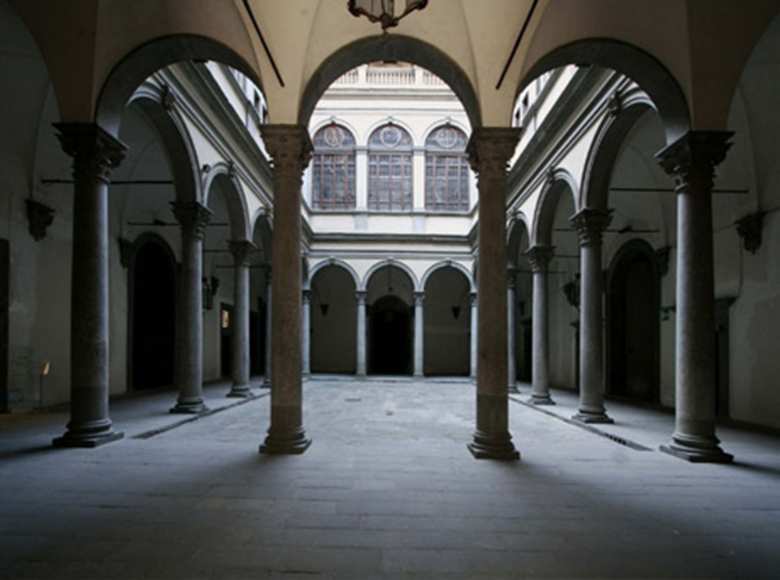 Inside, the stunning courtyard designed by Il Cronaca is surrounded on all four sides by arches and columns stopped by Corinthian capitals. On the ground floor, you can visit the splendid Sala Ferri.
The building is today one of the most important museums in the city: the Fondazione Palazzo Strozzi organizes a varied and innovative program of exhibitions, events and special activities.
Info: palazzostrozzi.org
Florence
A stunning city where you will lose yourself in the art, history, fashion and traditions of Tuscany
No one plans a visit to Tuscany without planning a visit to Florence: the city of the lily is a treasure trove of artistic treasures and the centre of a fervent vitality. Aside from its exceptional heritage of art, bearing witness to its centuries of civilisation, Florence can be enjoyed in so many ways: promenading along the enchanting riverbanks at sunset, entering the bohemian alleys of ...
Morekeyboard_backspace