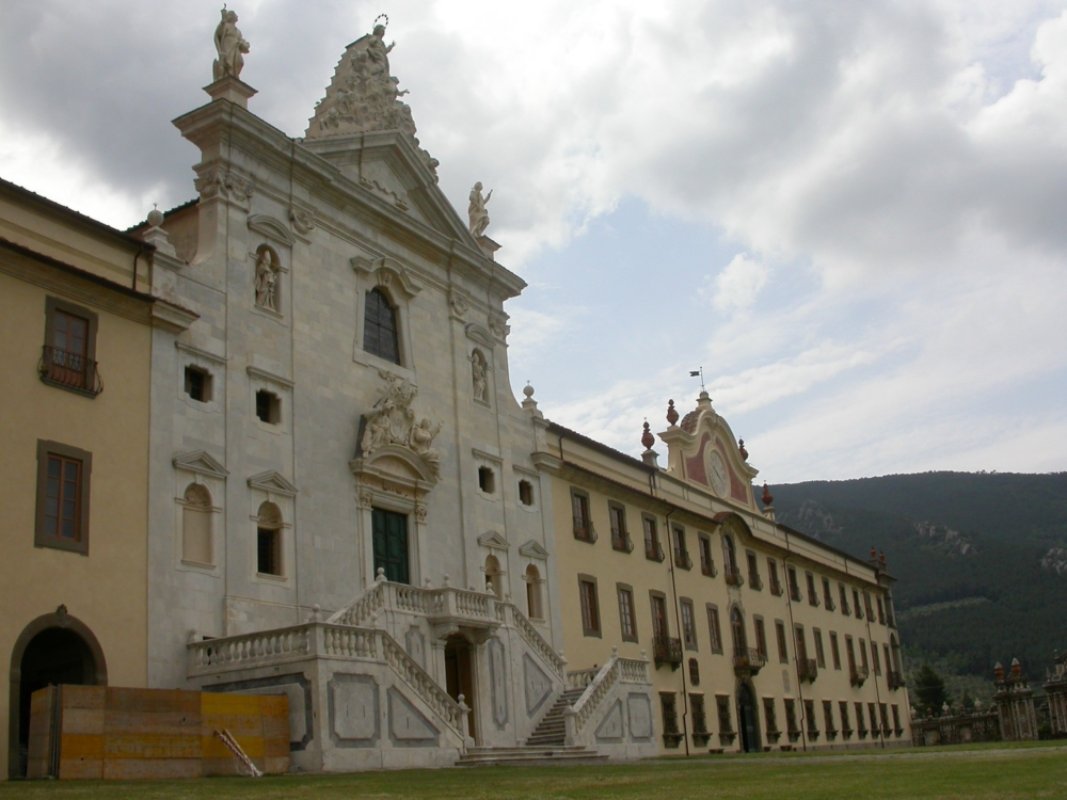 account_balanceMuseums
Natural History Museum of Pisa
The Natural History Museum was established by Ferdinand I de' Medici
The Natural History Museum of the University of Pisa has its origins in the Gallery of the Botanical Garden, established in 1591 by Ferdinand I de' Medici. However, the different collections that make up the museum began being gathered by Luca Ghini prior to the establishment of the gallery (1544-1554). In the early years, the museum was concentrated in a single location, however, it was divided into independent units specializing in various research fields in the natural sciences. In 1776, Gian Lorenzo Tilli was in charge of all disciplines and research. However, in 1782, Giorgio Santi became responsible for geology, mineralogy and zoology, and Gaetano Salvi for botany. In 1842, Paolo Savi taught zoology and comparative anatomy and Leopoldo Pilla taught geology and mineralogy.

In 1874, Giuseppe Meneghini succeeded Pilla in the teaching of geology, and Antonio D'Achiardi took on the chair of mineralogy. From 1823 to 1887, the museum and the adjoining research laboratories went through a period of rapid expansion. This led to the existing collection, comprised of over two hundred thousand scientific specimens from four centuries of naturalistic research in Pisa. In their present location, the rooms and galleries of the zoological, mineralogical and paleontological sectors offer plenty of historical and architectural references. Also part of the museum is a 5-hectare plot of land surrounding the buildings, characterized by typical Tuscan crops and a canalization and storage system for spring and rainwater.
Natural History Museum
Via Roma, 103
56011 Calci
Accesso al servizio di georeferenziazione
Telephone 050/2212970
Fax 050/2212975

Website: http://storianaturale.museo.unipi.it

Opening hours:
Winter: Open from Tuesday to Saturday from 9am to 5pm; Sundays and holidays from 10am to 6pm.
Summer: Open from Tuesday to Friday from 10am to 6pm; Saturday, Sunday and holidays from 10am to 7pm; closed on Mondays, January 1st, May 1st and December 25th.

Admission: € 5.00; € 2.50 for people aged 6 to 18; one reduced-price ticket for every two full-price tickets sold.

How to get there:
From Pisa take the CPT bus for Calci, leaving from the Piazza Sant'Antonio. The museum is located approximately 10 km from Pisa. Cars and caravans can be parked near the entrance.
Pisa
Experience the city of miracles, packed with maritime history and traditions
Pisa and its Piazza dei Miracoli have always been a fundamental stop on any trip to Tuscany. Despite the overwhelming presence of tourists from all over the world, who sometimes seem to have arrived here for the sole purpose of pretending to hold up the Leaning Tower – this sacred place still emits a timeless, evocative and powerful beauty. ...
Morekeyboard_backspace
You might also be interested in