natureNaturalistic attractions
Monte Castellare protected nature area
Botanic trails, olive groves and historic villas
Monte Castellare is a protected nature area of local interest situated in the municipality of San Giuliano Terme, on the northern slope of the Monti Pisani. The area extends across 240 hectares of hills, encompassing nature at its most enthralling.
The area has been populated since ancient times, as shown by an Etruscan settlement, in all probability dating to the 8th century BCE. More recently, Villa Bosniaski is a 19th-century building named after a naturalist who, fascinated by what he found locally, lived here for a long time, collecting numerous plant fossils. The villa, which can be reached along a trail, affords views as far as the islands in the Tuscan Archipelago.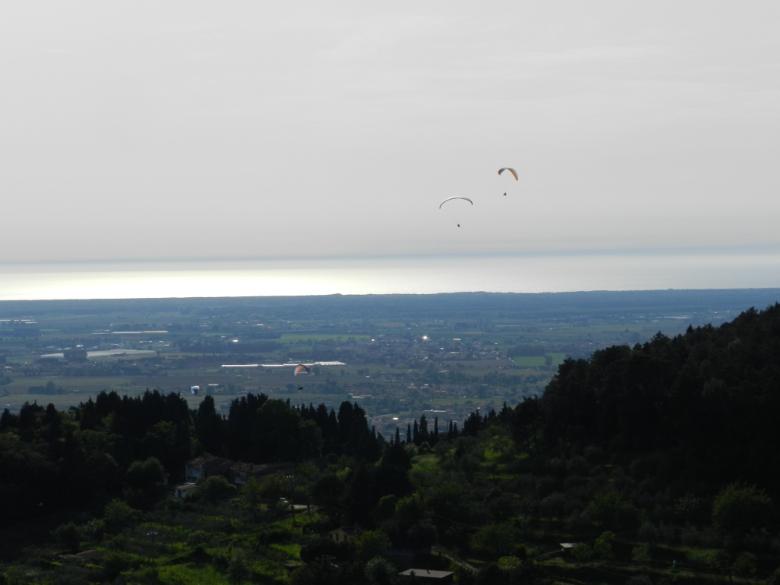 Human activity here is found alongside distinctive garrigue, patches of Mediterranean shrub and grassy vegetation originating from meadows and repeated fires. This area is now also home to olive groves, which yields outstanding oil under the Olio Extra Vergine Toscano IGP "Monti Pisani" appellation. It's worth driving along the Monti Pisani Oil Road, a network of streets, tracks and mule trails connecting the old oil mills.
Enjoy the many trails and natural resources by starting at the ANPIL visitors' centre. Here you'll find the "Giardino dei Profumi", a small botanic garden that's home to some of the 40 types of orchids that grow locally.
There's also Buca delle Fate, a cavern that lies 200 metres below the earth, shrouded in legends originating from the mysterious vapour clouds that rise up from the vents in the winter.
Info: visitsangiulianoterme.it
San Giuliano Terme
Villas immersed in nature and thermal waters on the oil Route
San Giuliano Terme is located halfway between Pisa and Lucca, protected by the Pisan Mountains and immersed in the valley carved out by the Arno and Serchio rivers. The well-being fostered at its thermal springs has a millennia-old history; indeed, Pliny the Elder spoke of them as Pisan waters and of how even the Romans benefitted from their therapeutic properties. ...
Morekeyboard_backspace
You might also be interested in