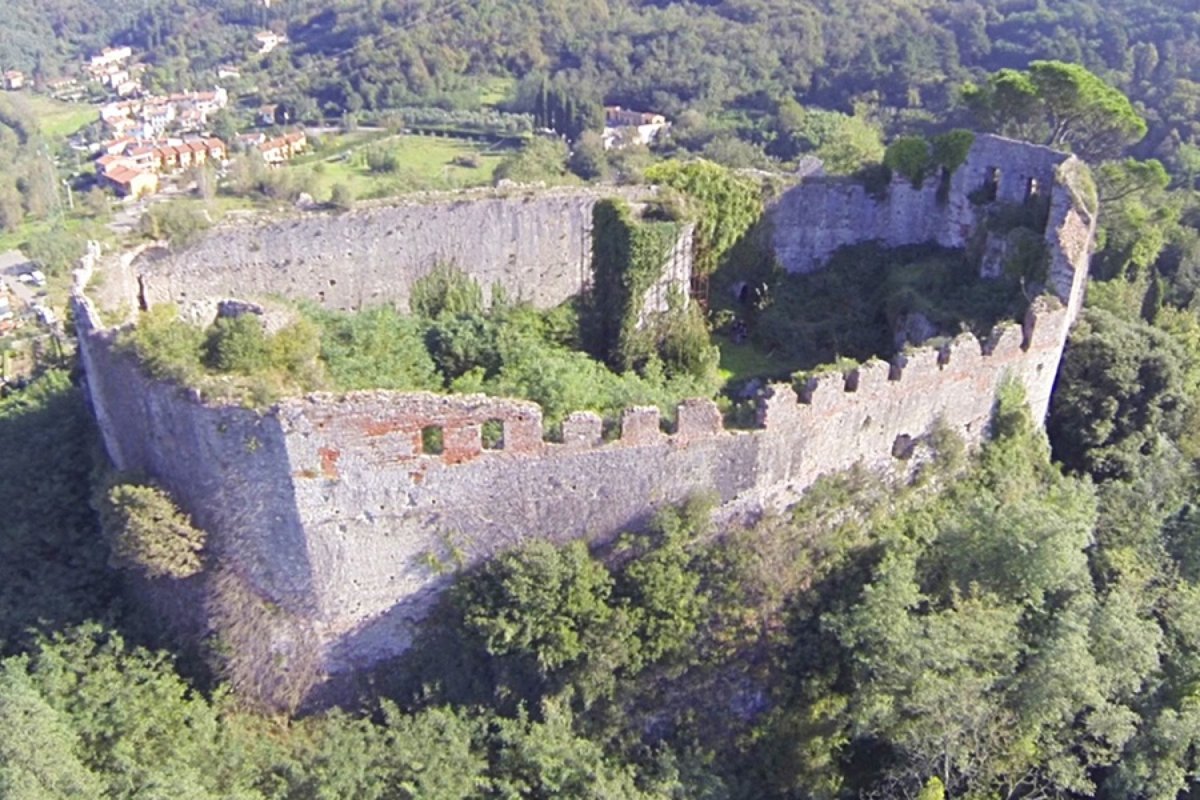 location_cityHistorical Buildings
The Ripafratta Fort
This Pisan fort was important for its strategic position
The Fort of San Paolino looms imposingly over the town of Ripafratta, which always found itself on the border between the territories of Pisa and Lucca. One of the first towers of the fortified Ripafratta was built as early as 970, probably under Pisan rule; in 1100 it was expanded massively to become one of the most unmistakable elements of the landscape, even assuming the form of a castellated fort. A true theatre of war, it was conquered by the Florentines, who passed it from Pisan to Lucchese hands as a gift to their allies.
In the fifteenth century it was further fortified so as to be almost impregnable to the Pisans. The advent of firearms made such renovations necessary, and the Medici turned to their architect Giuliano da Sangallo to oversee them and render the stronghold even stronger. Even today one can clearly see the difference between the original part and the part from the fifteenth century, especially in the brick additions which contrast with the darker stone of the earlier sections.
When the town diminished in importance as a strategic position, the fort was left to itself. Today we can see the emblems of various governors, Pisan or Florentine, above the gate that leads to the training ground inside, while the towers that constituted a part of the ancient castle remain standing: the torre del Centino and the torre Niccolai.
On account of its condition, the fort can be visited today only with some precautions, but the local association organises guided tours for certain days of the year.
San Giuliano Terme
Villas immersed in nature and thermal waters on the oil Route
San Giuliano Terme is located halfway between Pisa and Lucca, protected by the Pisan Mountains and immersed in the valley carved out by the Arno and Serchio rivers. The well-being fostered at its thermal springs has a millennia-old history; indeed, Pliny the Elder spoke of them as Pisan waters and of how even the Romans benefitted from their therapeutic properties. ...
Morekeyboard_backspace
You might also be interested in