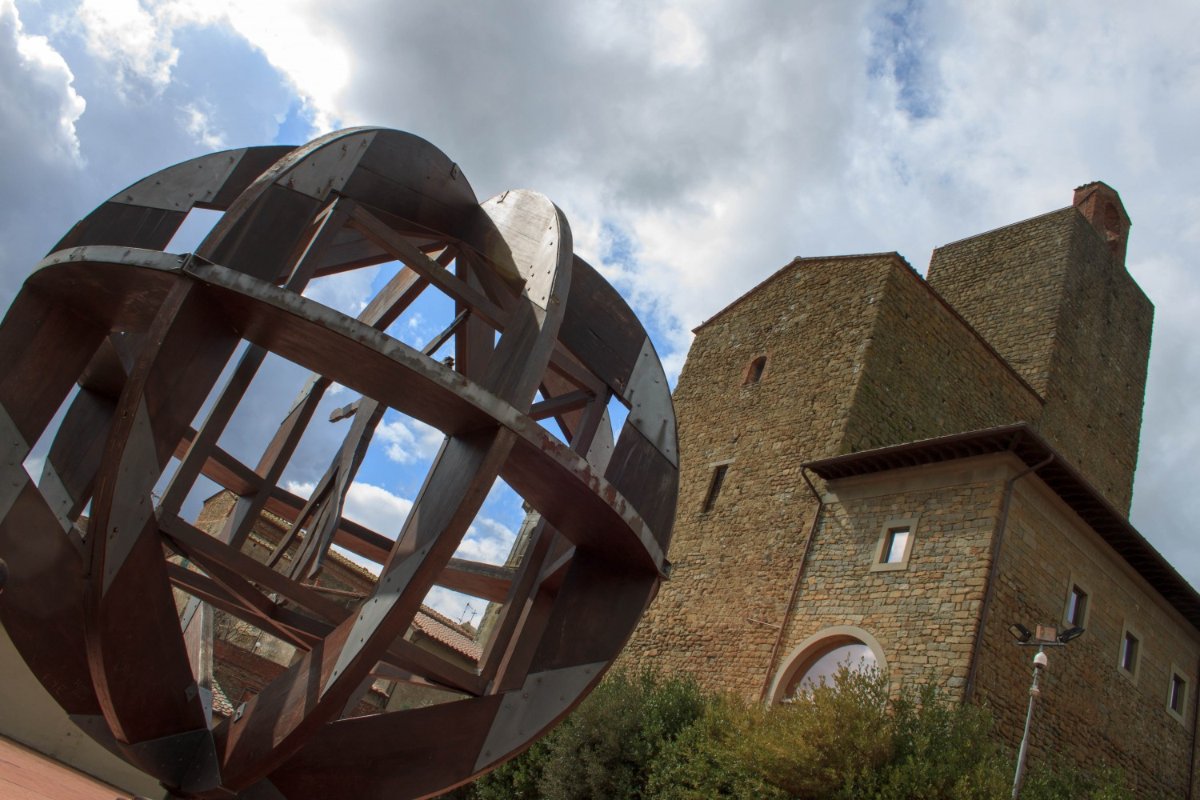 account_balanceMuseums
Leonardo Museum
Some of the original machines and models made by this famous Tuscan inventor, technology expert and engineer.
The exhibition was recently updated with new acquisitions, making it the most comprehensive Leonardo exhibition in the world. More than 300 works and finds are on display including documents and working models which demonstrate the modernity of the great man's ideas.
The Museum adopts an interdisciplinary approach and combines elements from Leonardo's life with examples of his work.
The collection includes works and documents about Leonardo as an artist, scientist, inventor and designer, together with ancient originals (paintings from Leonardo's workshop such as the Madonna delle Minime and the Magdalene, tools from Leonardo's time and from his homeland, rare engravings that represent his paintings and his drawings). There are more than 50 models carefully reconstructed according to Leonardo's projects (some of them are working, from timepieces and fountains to the theatre or the 'opening mountain').
The Museum has been open to the public since 1993 and is located in the evocative underground gallery and the ancient cellars of the castle at Vinci. It was founded by scholars and artists with the support of Regione Toscana, Provincia and APT of Florence and the Municipality of Vinci and the aegis of Armand Hammer Center for Leonardo Studies of the University of California, in Los Angeles.
It was created as a private institution, but in 1999 it was awarded the accolade of Museum of Public Interest by the Regione Toscana.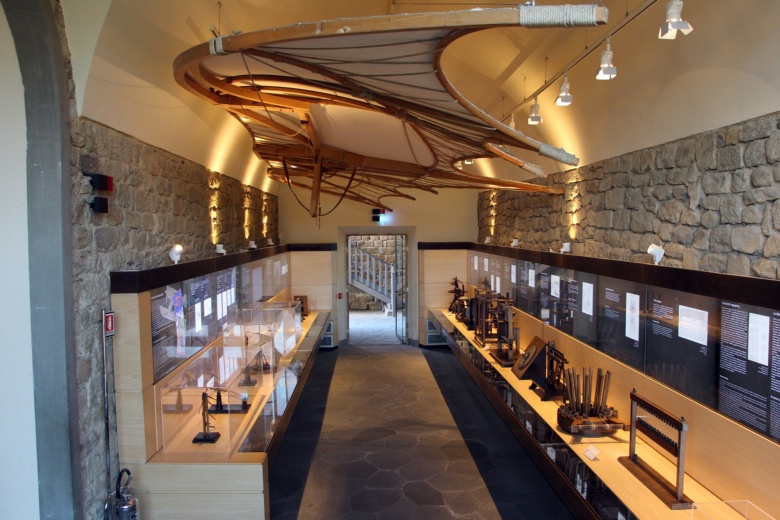 The museum space extends over three floors, where visitors can find various models of Leonardo's machines: from his inventions for the military to his scientific tools and equipment. The first floor houses some of his machines that were made to transport people in the air, on water and on land: here the museum is divided into separate sections which are dedicated to Leonardo's gliders, battleships and armoured tanks.
The museum also contains a video library and Leonardo's designs for Luca Pacioli's "De Divina Proportione". Equipped with 25 seats, the cinema room shows documentary films on demand about Leonardo's life, work and the places where he lived. The Palazzina Uzielli is located next to the museum. It includes a didactic center, exhibitory rooms, and a multimedia library managed by the Le Terre del Rinascimento. The museum complex includes the Leonardiana Library, which conserves facsimiles of all of the manuscripts and designs by Leonardo. It also houses temporary museums and offers educational programs.
Source: museoleonardo.it
Vinci
Immersed in the greenery of the Montalbano hills, the birthplace of Leonardo da Vinci
In Vinci, everything is about Leonardo: the native house, the church where he was baptised, the museum and the library dedicated to him, even the landscape, still intact, which Leonardo himself had contemplated daily. ...
Morekeyboard_backspace
You might also be interested in