Archaeological sites
Lago dell'Accesa Archaeological Park
Around a small body of water, ancient homes and tombs were discovered
The Lago dell'Accesa Archaeological Park in the municipality of Massa Marittima is a very important archaeological area located around a small body of water with a special shape, from 20 to 70 metres deep, which according to legend submerged a town.
Next to the lake there is a necropolis and a settlement linked to the use of the surrounding metal deposits. The excavations, carried out periodically since 1980, have revealed that on the higher ground on the south-east of the lake there used to be several residential areas, but now only the foundations of the buildings are visible. The archaeological discoveries from Accesa – foundations of houses, tombs, areas of metallurgical activity – are not considered as part of the environmental setting.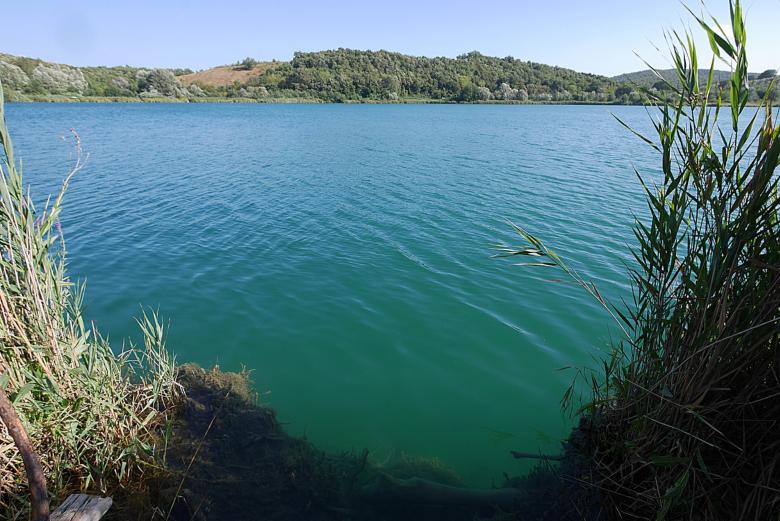 From the excavation of houses and tombs, many domestic objects came to light: clay tiles and pots, kitchen and tableware, frames and weights.
A few hundred metres away from the lake there is a small uninhabited village called "Forni dell'Accesa", where you can still visit the remains of the first blast furnaces for metalwork, from around the 18th century, the era in which the industrial extraction of ferrous minerals, lead and zinc was resumed.
The archaeological area of Accesa is a few kilometres away from Massa Marittimain the Gavoranno direction. The park, right next to the lake, can be reached on foot or by car from the town of Pesta, on the provincial road 49 with plenty of space for parking. To get there on foot, cross a small wooden bridge across the Bruna river and walk along a row of eucalyptus for no more than 200 metres. In the car, follow the road which leaves from Pesta and leads to the excavation area after a road of about 400 metres.
Info: museidimaremma.it
Massa Marittima
A CHARMING ATMOSPHERE ENCLOSED WITHIN WELL-PRESERVED CITY WALLS
Nestled on a high and isolated hill, Massa Marittima's beautiful historic city center is enclosed and protected by the well-preserved city walls, representing one of the most important urbanistic-architectural complexes in all of Tuscany. ...
Morekeyboard_backspace
You might also be interested in