directions_runSport
Il Gigante Adventure Park
Fun and games in the biggest adventure park in Tuscany
There is a place 12km from Florence where thrills, nature and enjoyment come together in a unique experience; we are talking about Il Gigante Adventure Park. Located along via Bolognese in the Municipality of Vaglia and next to the Pratolino Medici Park, also known as Villa Demidoff, "il Gigante' offers numerous attractions for all ages.
The structure has been designed specifically for the whole family, to undertake an adventure in an evocative, natural setting, with the Poggio la Garena oak forest as a backdrop.
The park consists of 18 acrobatic courses divided into different colours according to their level of difficulty and height (they go from a few centimetres from the ground to 15m up).
But how does the adventure work?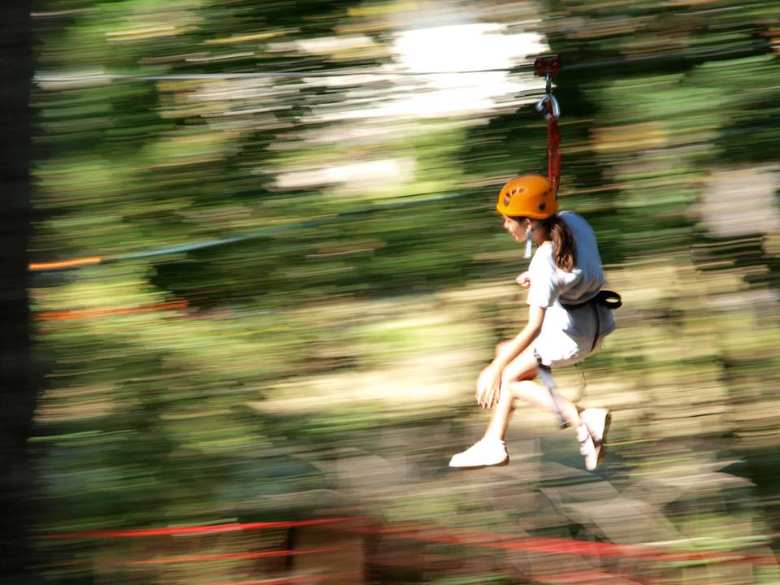 After a technical briefing and a simulation on a practice course, you will be ready to test your courage and become a real-life Tarzan, moving from one platform to another along the course through the trees. Develop your balance and co-ordination with gangways, bridges, climbing ropes, pulleys and much more, all in complete safety. To guarantee your peace of mind, you will also be constantly supported by the Alberovivo staff and the latest equipment: a helmet, gloves, a harness and a special carabiner which is hooked to your "life line" at all times.
For more information: parcoavventurailgigante.it
Vaglia
In the shadow of a giant standing in beautiful English-style gardens
The Vaglia area has been populated since distant times, settled by the Magelli Ligurian tribes and the Etruscans prior to Roman rule. In the Middle Ages villages appeared that revolved around the earliest parish churches like San Pietro, which is when the urban structure began to be developed that is still found here today. ...
Morekeyboard_backspace