Places of worship
Montesenario Sanctuary
The most important hermitage in Mugello is located in the Vaglia woodland
The Montesenario Sanctuary is located near Vaglia, close to Bivigliano, and dominates the entire Mugello Valley. One of the most important hermitages in the area, tradition has it that it was founded on 8 September, 1233, when on the Nativity of the Virgin Mary seven Florentine friars left their comfortable lives to become hermits, thereby instituting the Servite Order.
You can reach the sanctuary on foot along the old trail lined with Via Crucis tabernacles or along a wide road flanked by tall beech trees.
The complex was extended and enriched by Cosimo I de' Medici in 1539, then renovated with Baroque forms in 1717 and again in 1888. The church contains priceless paintings including the Adoration of the Magi by il Cigoli, in addition to the majestic wooden choir carved in elegant Baroque forms in 1707. The Chapel of the Apparition houses a multicoloured Pietà by Lottini, while the refectory houses Matteo Rosselli's Last Supper.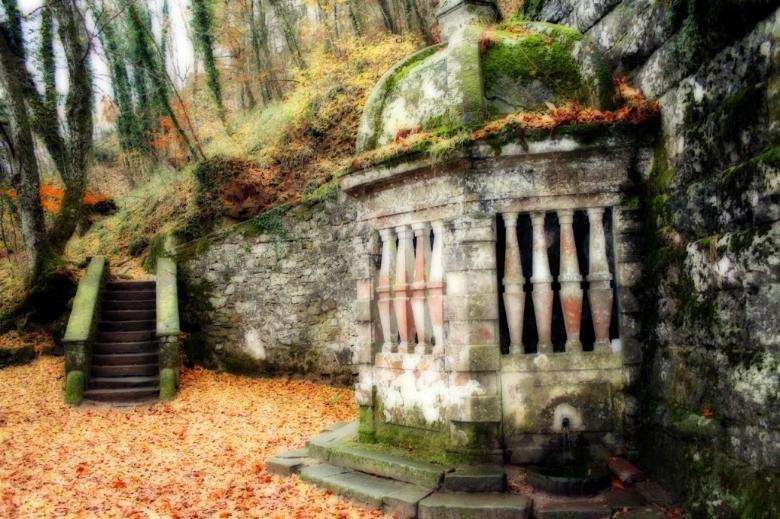 The religious may enter the little 15th-century cloister belonging to the old monastery and the spacious panoramic terrace, built in the 1600s above the large cistern below.
There's also the chance to visit two caverns that were the first quarters of the seven founding fathers. The San Filippo Benizi grotto consists of big boulders after a stone temple erected in 1629, where pilgrims drew waters to receive the saint's protection.
The nearby grotto of Sant'Alessio Falconieri, who died in 1310 at the age of 110, is a small cave with a stone remembering the saint.
Vaglia
In the shadow of a giant standing in beautiful English-style gardens
Vaglia is famous for the beautiful Pratolino Park of Villa Demidoff, founded on the remains of the old Pratolino Medici Villa, which was demolished in 1822. Once the estate had been purchased, the family of Russian origin appointed the old pages' building as the new villa, expanding and restructuring it. ...
Morekeyboard_backspace
You might also be interested in