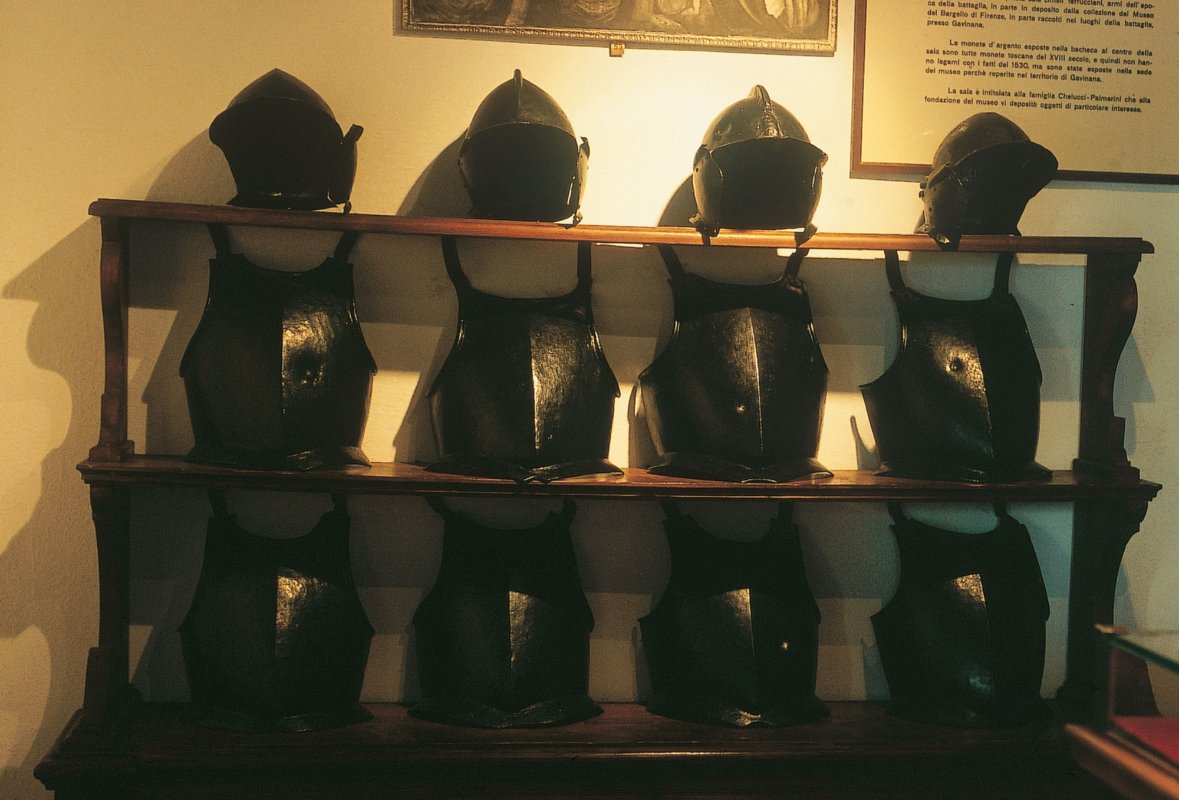 account_balanceMuseums
Francesco Ferrucci Museum in Gavinana
The Municipality of San Marcello Piteglio is home to an exhibition of memorabilia of the Florentine condottiero
The Francesco Ferrucci Museum is located in Gavinana, in the Montagna Pistoiese. The choice to dedicate a museum to the Florentine condottiero can be traced to the fact that right in this town, the man was killed in a historic battle. It was August 3, 1530, when Ferrucci led the troops of the Republic of Florence against Charles V's soldiers. For his courage and for defending freedom, he was also dedicated a statue in the town's main piazza.
The exhibition is divided into various themed rooms inside the ex-Battistini house, close to where the condottiero probably died. The exhibition starts with a collection of weaponry found on the battle field in Gavinana, shown alongside other pieces from the same period. There are also paintings that portray military and political figures related to the events of that era, as well as models and illustrations that depict the battle's locations. Also connected to the battle in Gavinana, there's a section dedicated to the Siege of Florence, which intertwined with a historic event, a costumed football match that took place during occupation.
Two spaces are named after two other figures: Massimo D'Azeglio and Francesco Ferrucci himself. D'Azeglio, writer and politician, lived in the town for a while, where he spent his time absorbing what would be sources of inspiration for some of his works on display here. The landscapes of this mountain sparked in him a creative drive that would ultimately result in his novel Niccolò de' Lapi. A place of honour is naturally reserved for the hero of Gavinana: Francesco Ferrucci is represented through documents, mementos, family keepsakes and books about his story, along with objects related to his adversary, Filiberto di Chalon, who also died during the same battle.
San Marcello Pistoiese
Discover small villages and leafy trails in the heart of the Pistoia mountains
The area of San Marcello Pistoiese, in addition to the town itself, comprises a series of hamlets which make up part of the municipality of San Marcello Piteglio and together they form the inviting and attracting zone of the Pistoia Mountains, best during the summer months due to its fresh and dry climate. ...
Morekeyboard_backspace
You might also be interested in