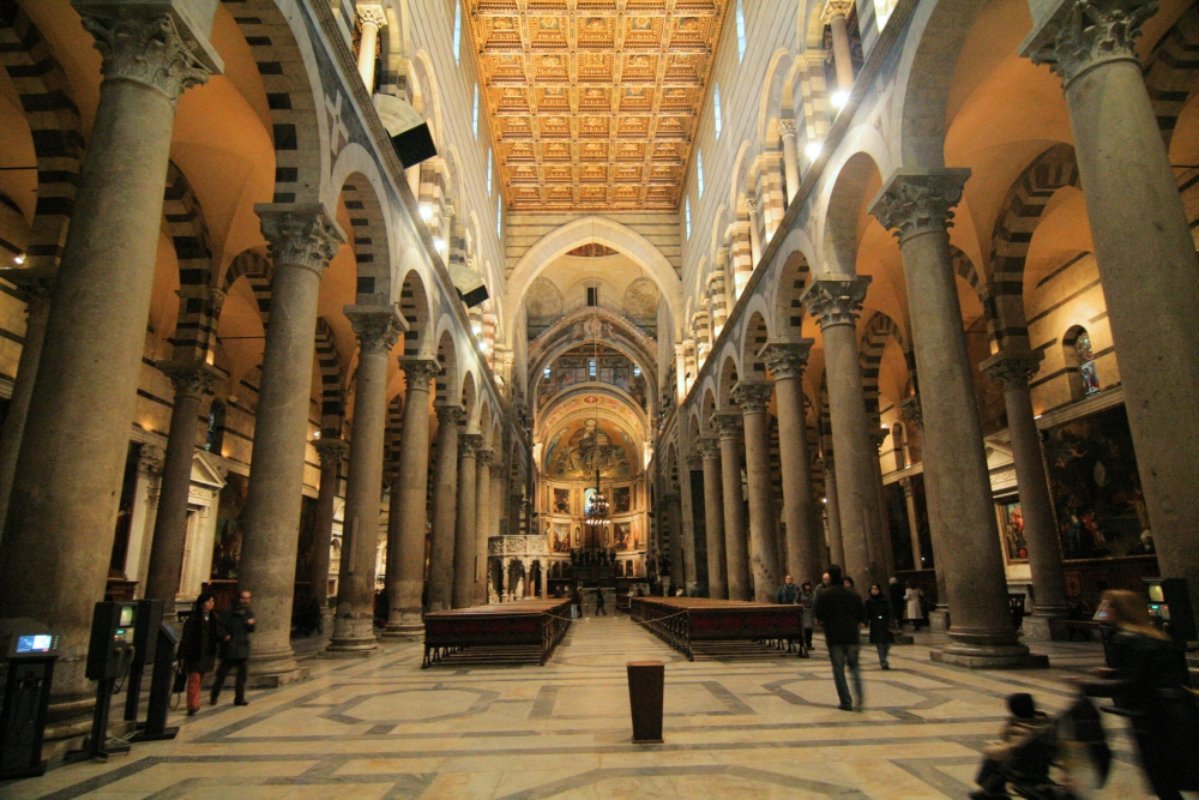 Through the centuries, Pisans have marked New Year's Eve on March 25. Right when the clock strikes 12, a beam of sunlight filtered through the glass window of the Cathedral of Pisa, strikes a marble egg positioned on Giovanni Pisano's pulpit.
Pisa is therefore the first city in the world to celebrate the new year, nine months ahead of the official calendar.
Tradition says that, according to how time was once calculated, March 25 marked the beginning of the civic calendar in Pisa. This remained valid until 1749, when Pisa adopted the Gregorian calendar at the behest of Grand Duke Francesco I of Lorraine.
Every year, the historic court processes into the cathedral, where a mass takes place, followed by the solemn proclamation of the Pisan new year.
Pisa
Travel to the city of the leaning tower, a UNESCO heritage site
Pisa and its uniquely beautiful Piazza dei Miracoli, a UNESCO World Heritage site since 1987, have always been a fundamental stop on any holiday in Tuscany. Millions of people come here from every corner of the world every year to try, with the help of perspective, to keep the leaning tower standing. ...
Morekeyboard_backspace