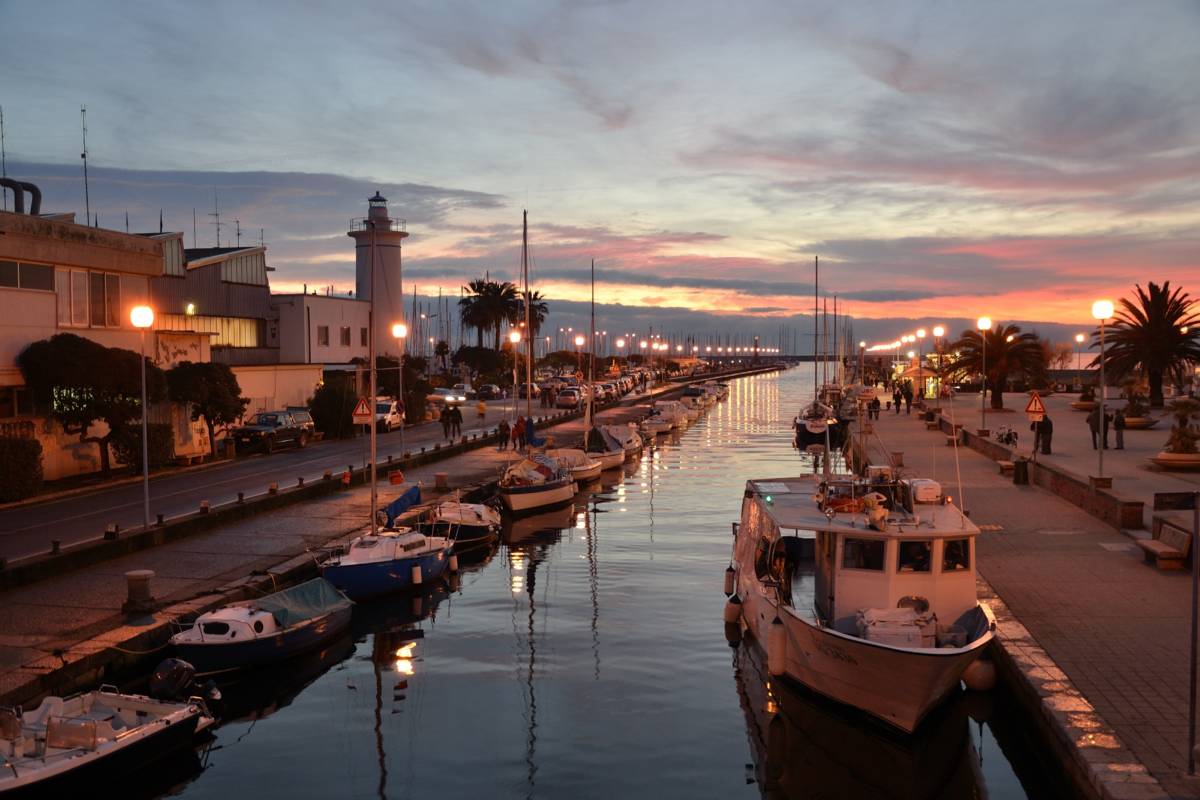 A Versilia itinerary for you and your Valentine
Ideas for couples on the coast
Staying in or revisiting the "honeymoon phase" with your sweetheart is made infinitely easier by incredible scenery. If you're looking to hit "refresh" on your romance or just escape for some quality time as a couple, whether for Valentine's Day or any day, the Versilia region of northwestern Tuscany is brimming with destinations, activities and jaw-dropping settings tailor-made for two.
Forte dei Marmi: a vibrant town popular with VIPs
Kickstart your romantic getaway in a vibrant town popular with VIPs: Forte dei Marmi. Since the post-World War I period, its reputation as a glitzy resort town has attracted celebrities, business tycoons and prominent intellectuals.
Witty banter what drew you two together? Clever couples will feel right at home amid the treasures of the Museum of Satire and Caricature, housed in the former defensive structure, the Fortino. The museum is home to a wide-ranging collection of drawings, cartoons, literary volumes and multimedia works from various eras, and hosts frequent exhibitions for politically- and pop culture-minded pairs.
If this doesn't sound like your love language, indulge in some luxury shopping! The town teems with chic boutiques as well as household name designers; some of the latter have specialized items made exclusively for purchase in Forte dei Marmi. Treat your loved one to something special or, if you bond over a good bargain, stock up on steals at the Wednesday morning street market in piazza Marconi.
A second day rooted in R&R
Hang around glittery Forte dei Marmi for a second day rooted in R&R. Indulge in a beach day on the free sands along viale Italico, or, if you're after something more secluded and comfortable, try any of the numerous, classed-up bagni (bathing establishments) along the beach. Many are equipped with elegant restaurants or casual eateries and lounges, and some with pool and Jacuzzi areas.
Spas are a solid and equally relaxing alternative if you're visiting during cold weather: take the short three kilometer journey to Cinquale di Montignoso for a day of pure pampering at the Terme della Versilia spa and wellness center, which occasionally hosts special openings during the low season.
Round out the day with a sunset stroll along the Pontile, Forte dei Marmi's iconic bridge and a remnant of the city's role in the marble trade—this was the loading dock for marble transported to the city from the nearby Apuan Alps for shipment elsewhere. These days, it's the place to see and be seen on the ritual evening "passeggiata" (stroll), and offers one of the town's most striking views—in short, the perfect spot to take a photograph or steal a kiss with someone who makes your heart flutter.
Viareggio: Tuscany's Carnival capital
Venture to lively Viareggio for day three: although best known as Tuscany's Carnival capital, it's also a popular vacation destination, cultural and literary center, dotted with Art Nouveau architecture.
At the top of your to-do list should be a lovers' stroll through the historic Pineta di Ponente, a green oasis that's a world away from the chaos and everyday bustle of the Carnival city. Hopeless romantics will swoon at its swan lake, and those seeking maximum sappiness (it's okay, you're in Tuscany!) can rent a pony-led carriage ride. More athletic or active types can take advantage of the park's various amenities: bike rentals and mini-golf are both on the menu.
Come dinnertime, head back to the boardwalk area for a seafront meal at one of the area restaurants or cafes.
Pietrasanta, a major center for marble and mosaics
Vibrant Pietrasanta packs a punch. A major center for marble and mosaics, it's a must for creatively-inclined couples and a hotbed of contemporary artists and makers. The city has earned itself the nickname "Little Athens" thanks to the concentration of artists that have decided to settle down here over the yearsand is today a hard-won elite and cultured tourism destination.
Rent a bicycle built for two - or just two bikes if you don't feel like doubling up—and take in the town on two wheels. More ambitious riders after breathtaking views can move through piazza dello Statuto, continuing uphill until reaching Capriglia and Capezzano Monte.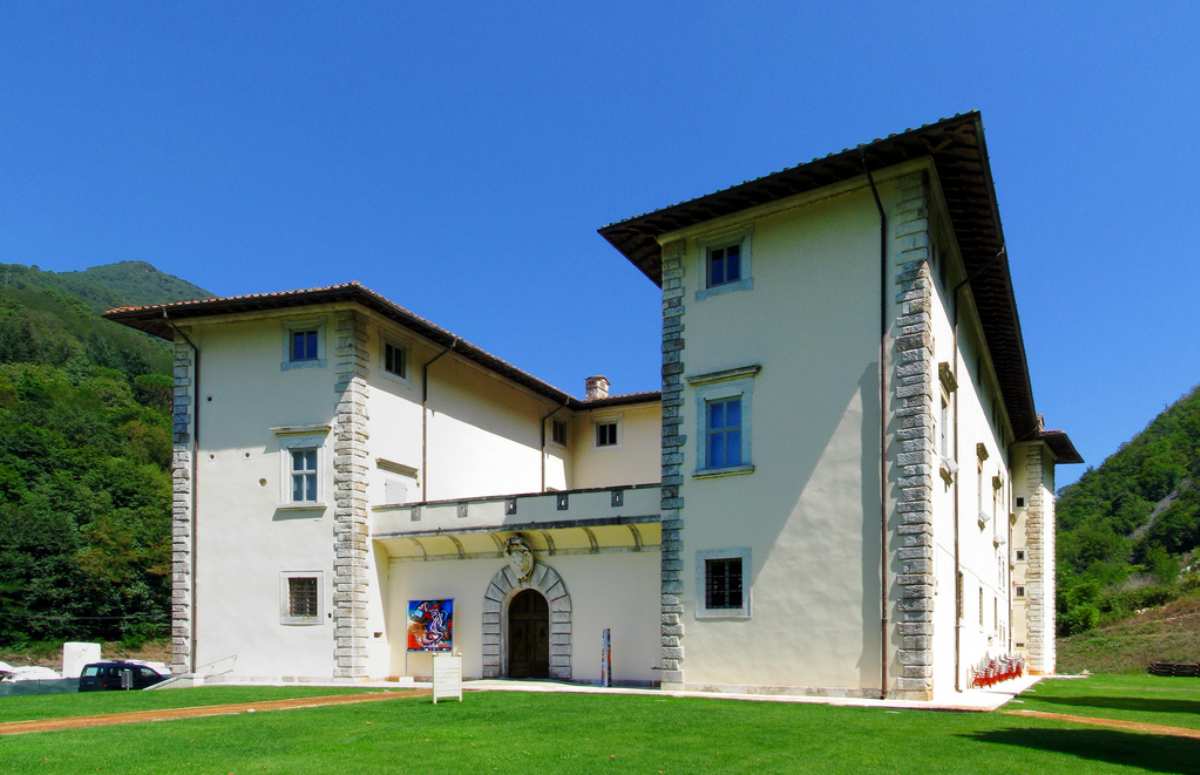 Seravezza, a small town with a magnificent Medici villa
Spend your fifth day soaking up culture in Seravezza, a small town with a magnificent Medici villa that hosts year-round programming and exhibitions. An UNESCO World Heritage Site, the villa is set against a stunning mountain backdrop and was once used by Cosimo I de' Medici as a retreat during his visits to the area marble quarries.
While the Versilia is not particularly known for this type of production, Seravezza and some area towns do have their share of wines worth sipping: unwind with your other half with an unconventional wine tasting at one of the wineries on the Strada del Vino e dell'Olio Lucca-Montecarlo-Versilia route.
Keep date night both casual and elegant, Tuscan-style. Opt for dinner at a traditional trattoria and then consider catching a romantic movie at the Cinema Scuderie Granducali.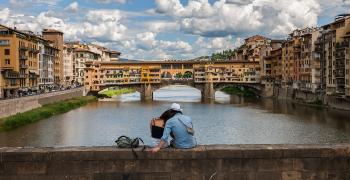 Learn more
Romantic and Wedding
Tuscany is like heaven for food, nature and art town admirers. But it's also the perfect location for couples and wedding celebrations.
continue...