First courses
White beans soup with Tuscan kale and crispy bacon
Beans and Tuscan kale are a must in winter and since there isn't a better way to beat the winter cold than a warm bowl of soup, we are glad to share this beans soup with kale and crispy bacon recipe by Alice del Re from Pani libri e nuvole. Thanks Alice!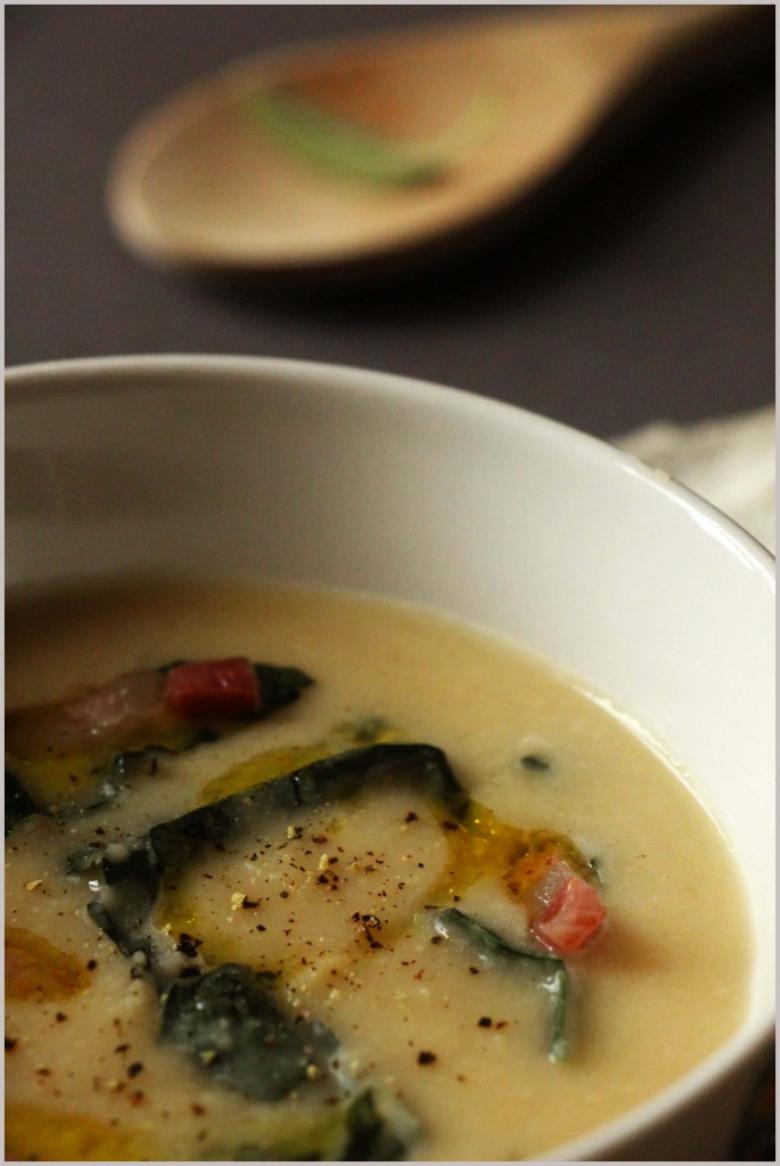 250 g of dried beans
10 leaves of Tuscan kale
50 g of bacon
3 or 4 sage leaves
3 cloves of garlic
extra virgin olive oil
salt and pepper
Soak the beans in cold water for about 6 hours. After this time, get rid of those remained afloat, drain and rinse.
Simmer, covered, in unsalted water for an hour. Let it cool.
Put aside 3 tablespoons of beans and some cooking water, blend the rest of the beans to obtain a creamy soup. If it looks too dense, add some of the cooking water.
In a saucepan, heat 3 tablespoons of extra virgin olive oil, 3 cloves of peeled garlic and the sage leaves.
After 5 minutes, remove the garlic, add the mashed beans and cook over low heat.
Meanwhile wash the kale leaves, remove the central rib and cut into strips. Add the leaves to the beans soup and cook everything for about 30 minutes.
Cut the bacon into thin strips and heat it for a few seconds in a hot pan to make it crispy.
Serve the soup with a tablespoon of whole beans, the crispy bacon, extra virgin olive oil and freshly ground black pepper.
You might also be interested in