First courses
Vegetables and cornmeal soup: Bordatino recipe
Winter is a good season to experience Tuscan recipes. Local cuisine offers countless stews and soups perfect to beat the chill. Bordatino, for example, is a Tuscan soup made with cornmeal, vegetables, and beans which used to be prepared on the ships – hence the name: bordatino or zuppa di bordo ("on boat" soup). While on board it was accompanied with the catch of the day in the countryside was cooked only with vegetables. Today you can find different bordatino recipes traveling along the coast: in Livorno, for example, some people include bacon, but the Pisan bordatino is a 100% vegetarian soup. According to Francesca Fantoni, the secret to a great result is the soffritto or battuto, the mix of vegetables that is sautéed in olive oil. Would you like to try? Here's her family's (secret) recipe.
5 tablespoons extra virgin olive oil
2 cloves of garlic
2 medium onions
2 stalks of celery
2 carrots
A bunch of parsley
150 g cabbage, cut into strips
200 g mashed cannellini beans
150 g whole cannellini beans
1.8 l broth from the beans cooking
1 teaspoon tomato paste
Salt
Black pepper
200 g yellow cornmeal (medium or coarsely-ground cornmeal)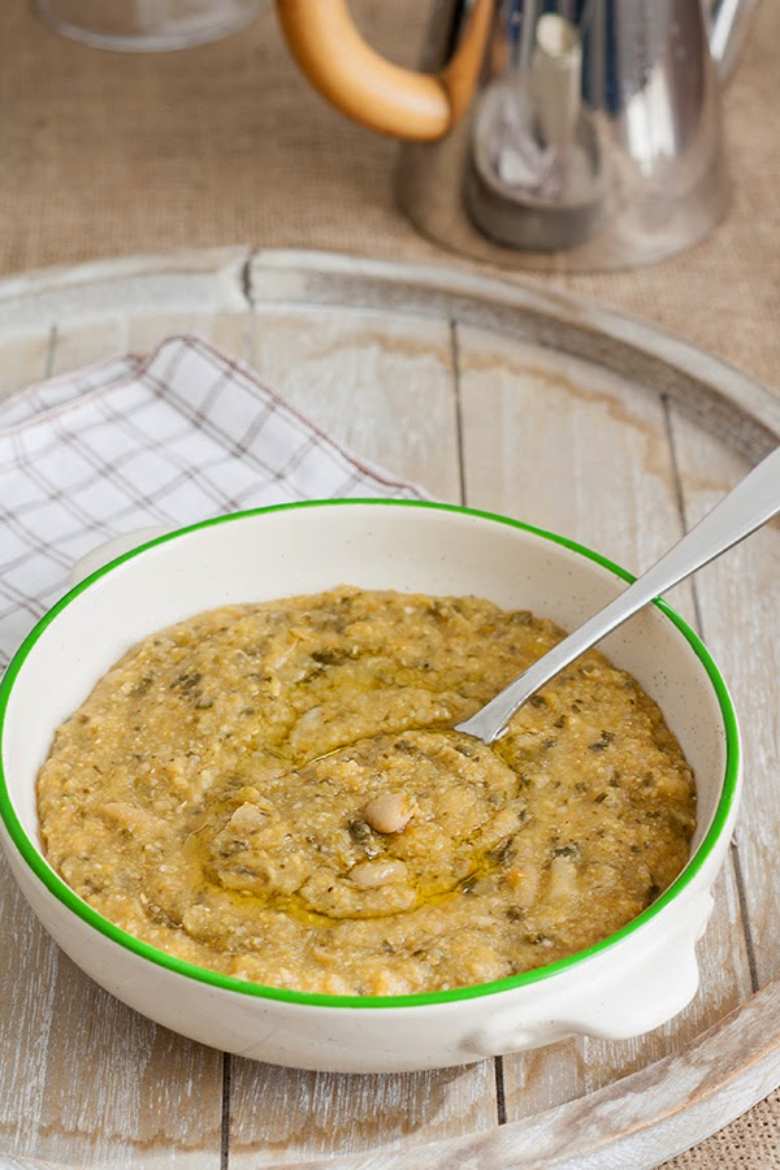 Start by making the "soffritto": finely chop garlic, onions, carrots, celery and parsley. Heat the extra virgin olive oil in a large saucepan and fry the vegetables for about ten minutes.
Add the cabbage, cut into strips, season with salt, stir and cook in a covered pot for about 20 minutes. If you think it's becoming too dry, add little of the beans' cooking broth.
Add the mashed cannellini beans, the tomato paste, the whole beans and finally the beans' broth. Stir and simmer on low heat for another twenty minutes (the cabbage should be soft enough). Season with salt and pepper.
Add the cornmeal. Cook on low heat until the "polenta" is cooked, stirring frequently. If the soup is too thick, you can add some vegetable both to make it creamier.
Serve warm with a drizzle of olive oil.
You might also be interested in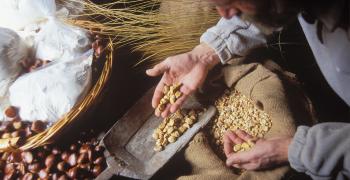 Learn more
Food and Wine
Olive oil, wine, truffle and other culinary delights make up the excellence of Tuscan gastronomy.
continue...