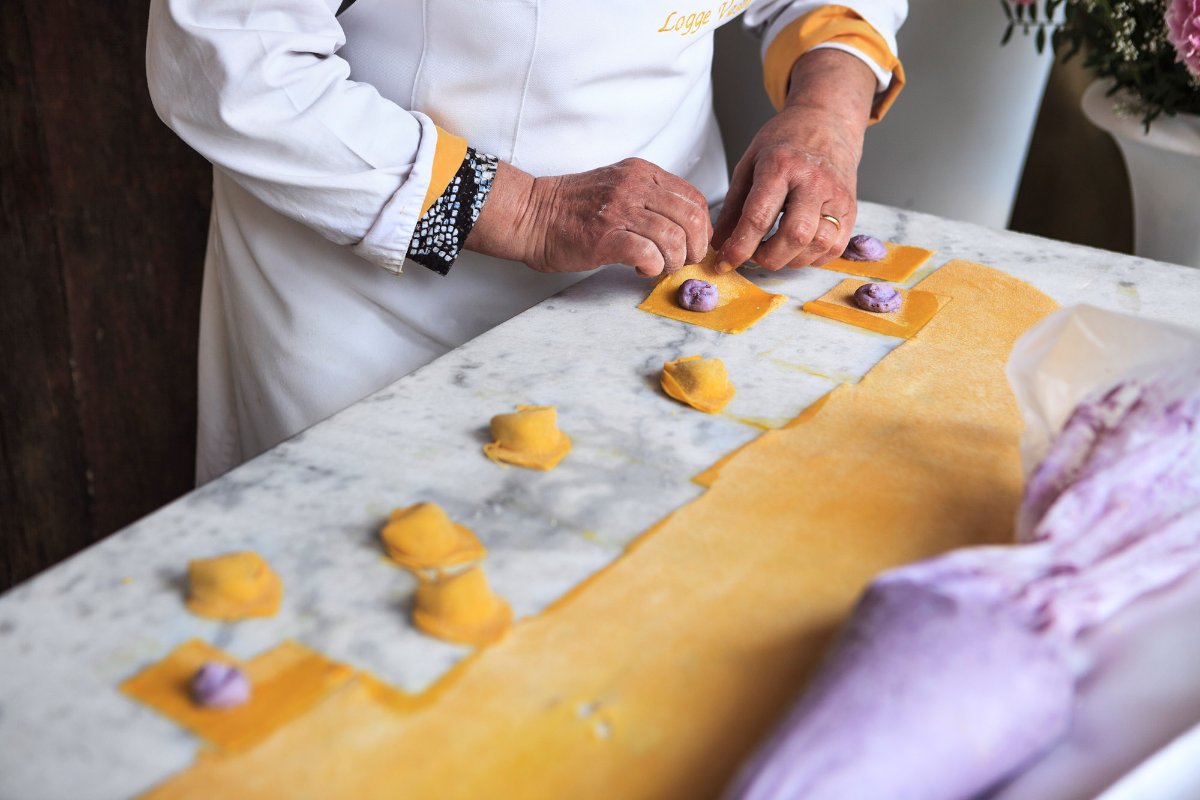 ??????
Tuscan Salsa Verde Recipe
This sauce or dip is perfect over what we call 
bollito misto
or mixed boiled meats  - in the standard version, beef or hen is boiled and served with this sauce that gives the not so thrilling taste of boiled meat (slightly boring dish) a spicy-tasty flavor! However, you are sure to spot and taste this sauce if you stop by a stall selling
Lampredotto
! The green sauce used as an accompaniment is very easy to make and you might choose to eat it on crostini - why not!
Ingredients
1 bundle of parsley
1 egg
2 anchovy fillets
1 tbs capers (in vinegar)
2 tbs of mixed pickled vegetables (in italy you will find carrots-cauliflower in the jar)
2 tbs of pine nuts
1/2 clove of garlic
olive oil
salt&pepper
Preparation
Boil the egg and cut it into together with the other ingredients on the cutter - the mixture you will obtain shouldbe smooth and fine. Place it in a bowl - add salt, pepper and start pouring olive oil until you obtain a creamy sauce. Before using this grean sauce - salsa verde, let it rest for some time so that all flavors can blend in. Picture taken from |
Academia Barilla
You might also be interested in