Desserts
Tuscan pine nut cake recipe
The "pinolata senese" or Tuscan pine nut cake is a traditional cake from Siena. This delicious pine nut cake recipe was passed on by Giulia Scarpaleggia, who originally got it from a famous Senese pastry shop.
Tuscan Pine nut cake is also part of Juls' childhood. In her blog she talks about afternoons spent with his grandad in San Gimignano picking up pine nuts at the park outside the city walls.
" Now the park is unfortunately different, they cut down my huge shady pine trees, but if I close my eyes I can still hear the gravel crunching under my child feet, and the balsamic smell of the pine resin (…) I ate one pine nut after the other with my hands blackened by the fairy pine nut shell dust, leaving just a tiny handful for a possible cake.

That's why I waited so long to make my first pine nut cake! This is a recipe with a long story, my favorite kind of recipes".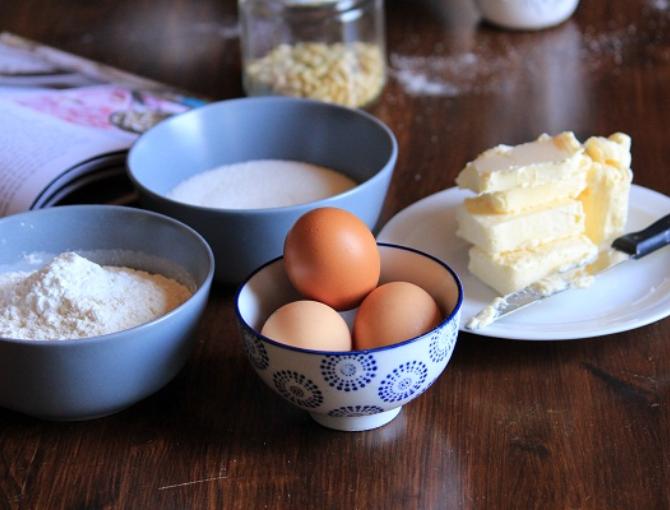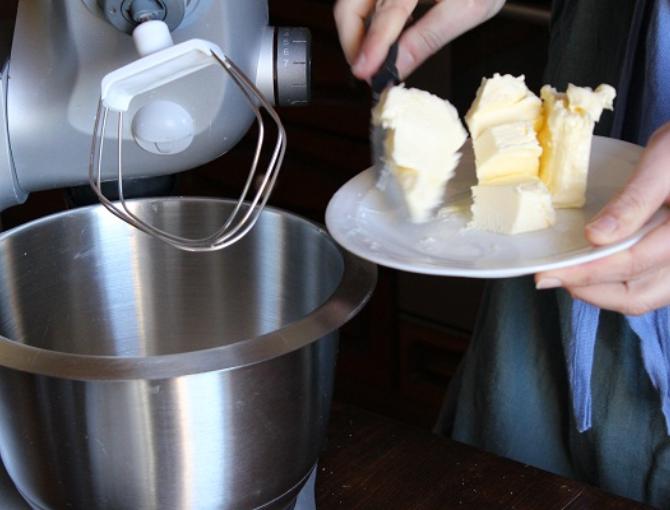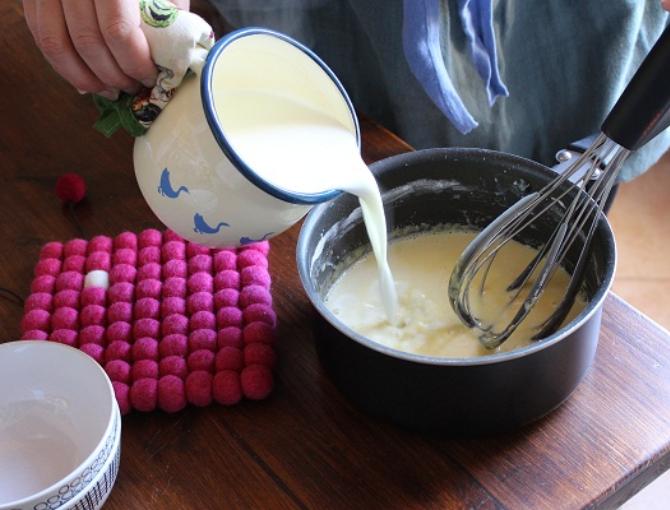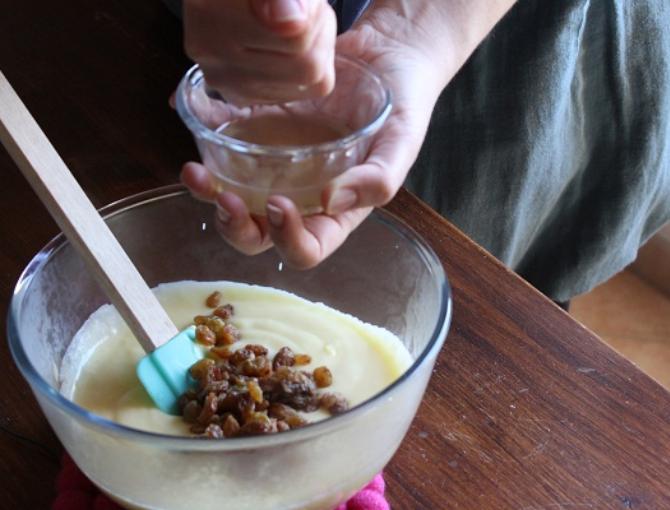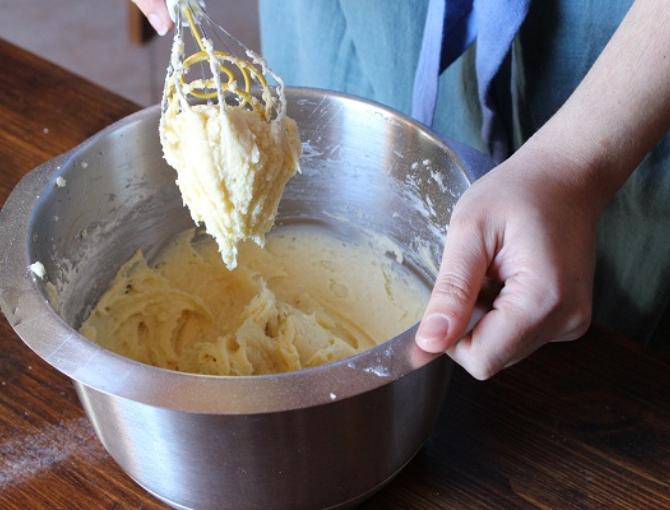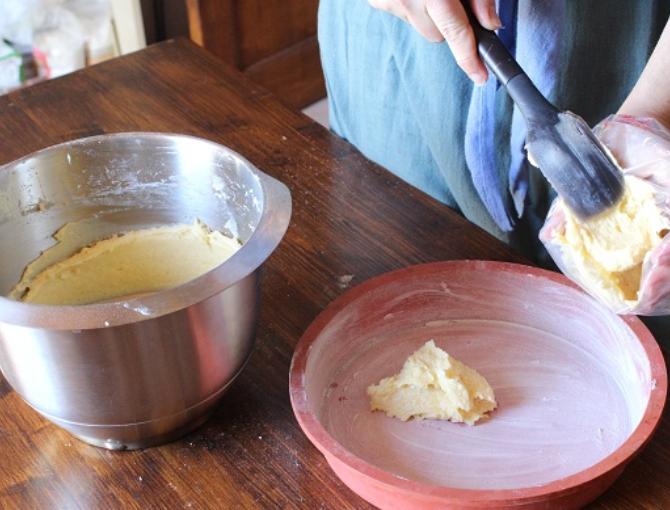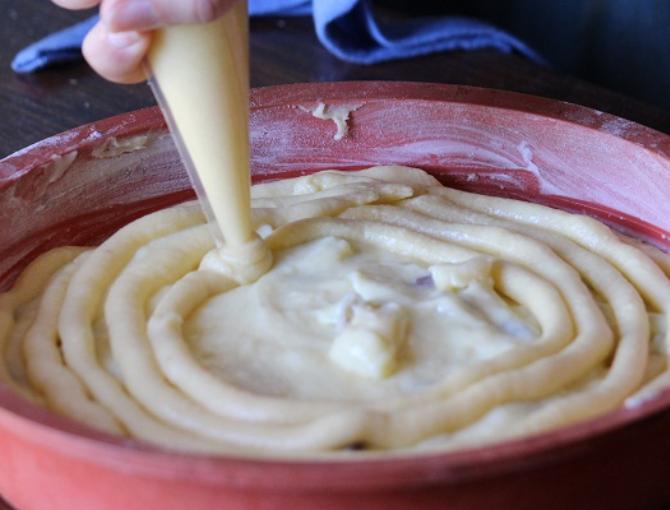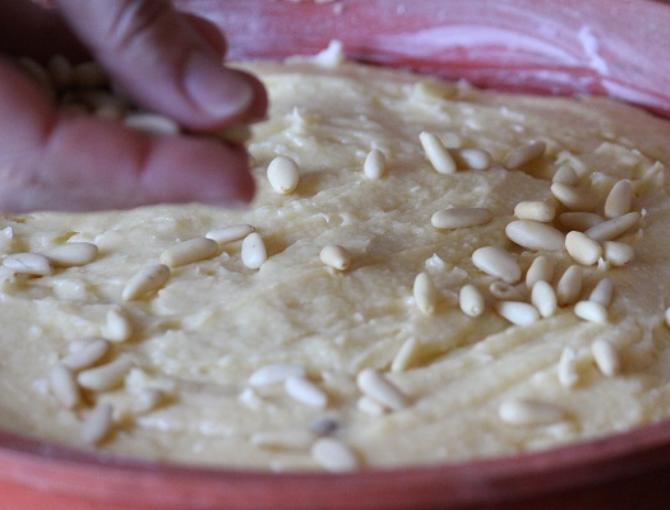 For the cake mixture
180 g of butter at room temperature
150 g of caster sugar
3 eggs
180 g of organic tender wheat flour
10 g of baking powder
1 handful of shelled pine nuts
For the custard
3 egg yolks
4 tablespoons of caster sugar
2 tablespoons of wheat flour
500 ml of whole milk
2 tablespoons of raisins, soaked in Vin Santo (Tuscan sweet wine)
Whisk the egg yolks with the sugar and flour.
Slowly pour in the hot milk.
Heat the custard on a low flame and stir constantly until it begins to thicken.
Add the raisins and let it cool.
Preheat oven to 180°C.
Beat the butter with the sugar for a few minutes until it becomes creamy and light.
Add the eggs gradually, stir in the sifted flour and the baking powder.
Grease and flour a 23 cm wide, round baking tin.
Separate the dough into two equal parts with the help of a spoon.
Put a spoonful of batter into the baking tin and one in a pastry bag, and so on, until you've finished.
Spread the cold custard over it
Then add the remaining batter in circular motions, trying not to mix it into the custard.
Sprinkle the pine nuts on top and bake for 40 minutes.
You might also be interested in