Starters
Tuscan bread salad: authentic Panzanella recipe
For those who love simple dishes and few ingredients recipes, what could be better for your summer meals than a fresh panzanella? Panzanella is a Tuscan bread salad and according to Patty (Andante con gusto) it must contain only onion, tomatoes and basil all topped off with excellent extra virgin olive oil and a bit of white wine vinegar. Simple is better, isn't it?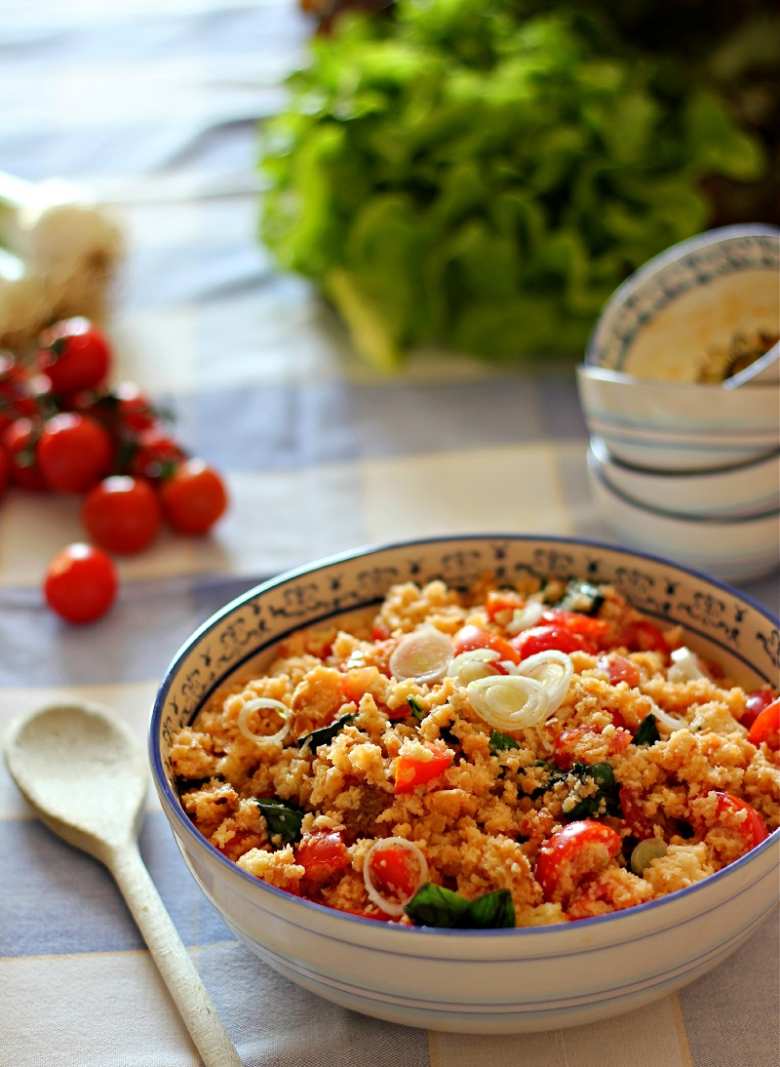 400 g of stale bread without salt
6 (not overripe) tomatoes
A bunch of basil
1 onion
Salt to taste
High quality extra virgin olive oil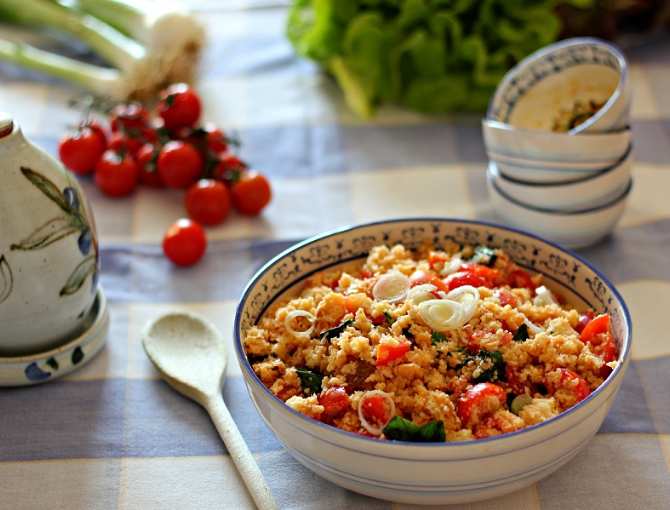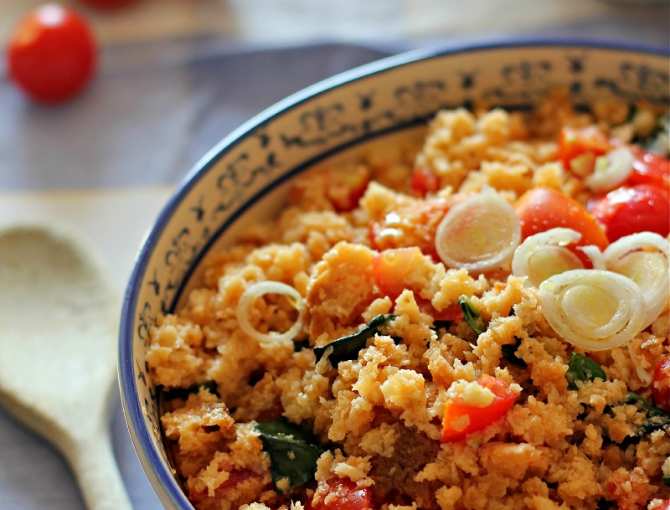 Soak the bread in water, squeeze the water out and crumble the bread into a serving bowl.
Wash and cut your tomatoes into small pieces and add them to the bread.
Wash the basil, break it down with your hands and then add it to the mixture.
Cut the onion into slices and add it to the mixture bowl
Season with salt and extra virgin olive oil and mix well with your hands. Panzanella does not like refrigerator cold temperatures.
So, serve at room temperature to appreciate its rough and straightforward simplicity.
You might also be interested in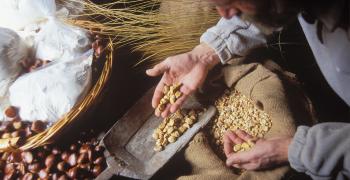 Learn more
Food and Wine
Olive oil, wine, truffle and other culinary delights make up the excellence of Tuscan gastronomy.
continue...