First courses
Tortellini with meat stock
Originally from the Italian region of Emilia Romagna, Tortellini is a ring-shaped pasta stuffed with a mix of meat or cheese. It's very popular throughout Italy and if you come to Tuscany during Christmas holidays you might have tortellini served with meat broth as first course. Alternatively you can try to make this traditional Christmas dish at home, maybe following this recipe by Arturo Dori.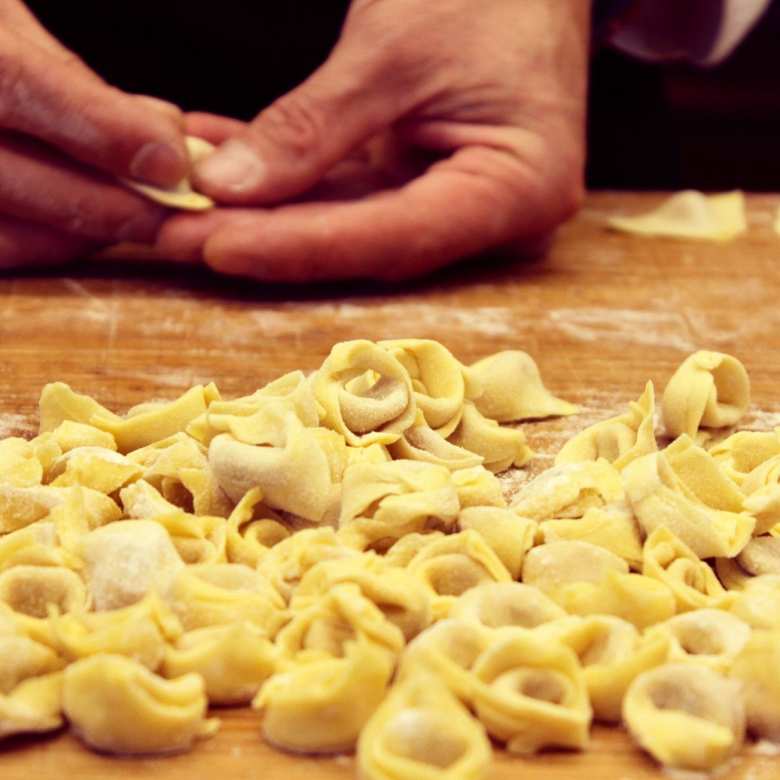 For the stock:
1 kg/ 2 lb boil meat
1 calf foot
500 gr/ 1 lb beef bones with flesh
2 stick celery
1 leek
3 tomatoes
1 white onion
2 carrots
1 tablespoon extra virgin olive oil

For the pasta:
For the filling:
100 gr/ 3,5 oz mortadella
100 gr/ 3,5 oz raw ham
100 gr / 3,5 oz veal meat
100gr / 3,5 oz pork tenderloin
50 gr/2 Oz grated parmesan cheese
1 egg
grated nutmeg, salt and pepper to season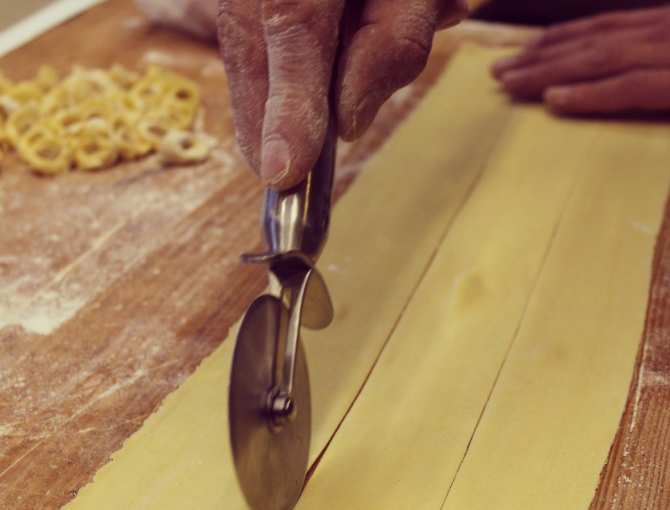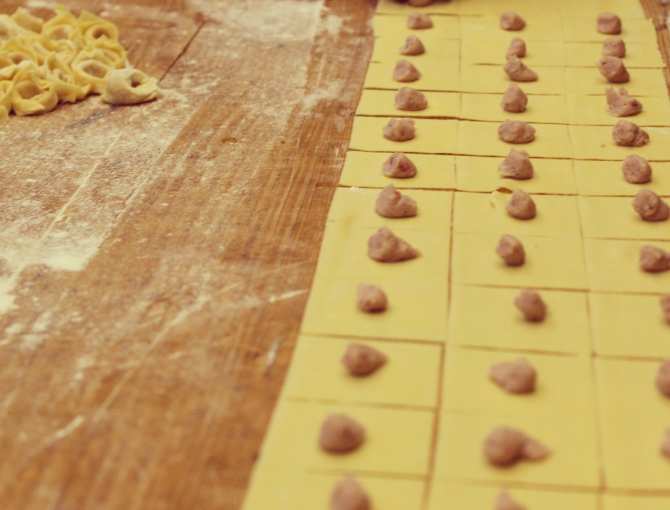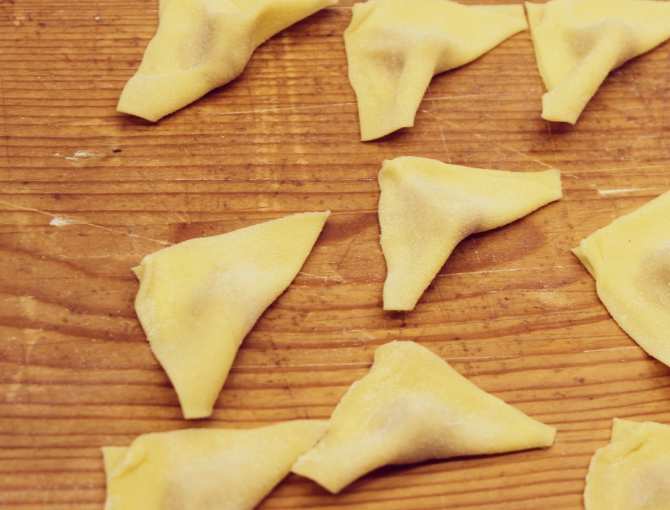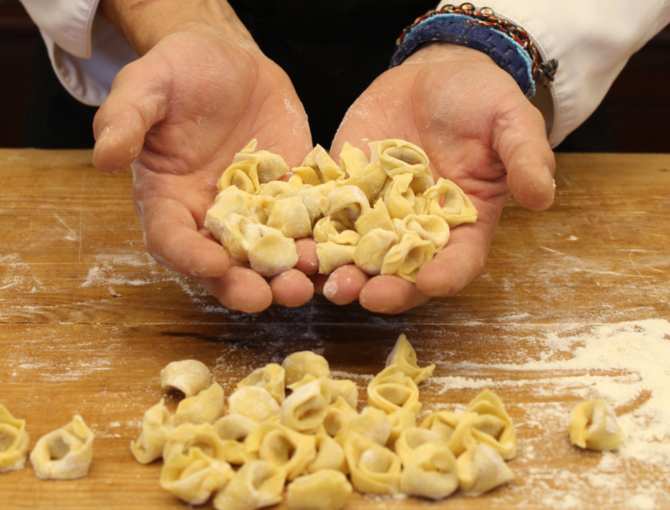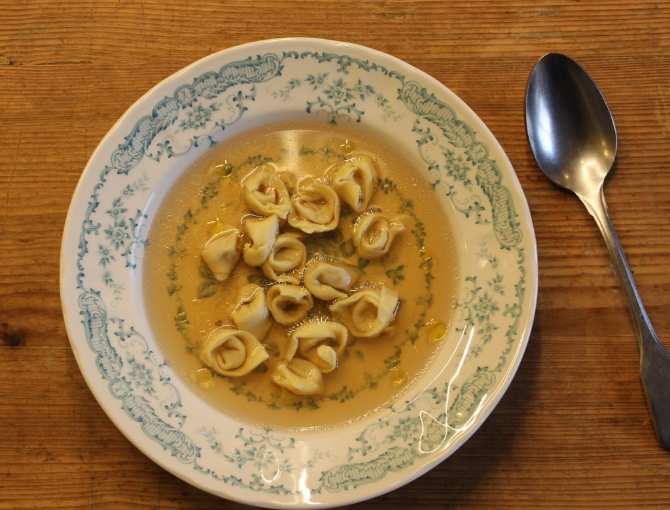 Cut the vegetables in pieces and sautè in a high pot with olive oil, then add the meat, the bones and sautè for 5 minutes.
Cover with 5 l of water and bring to boil.
Remove the foam that will form on the top.
When the broth will be ready sift and with a spoon remove some grease from the top.
Mound the flour on the work table, add the eggs to the flour one at a time, blending with a fork.
Knead the dough energetically until it is smooth and elastic. Put the dough into a bowl, cover with waxed paper or film and refrigerate for about 1/2 hour.
Cut the pork loin and the veal into small cubes and sautè them in a pan with olive oil until they lose their juice. Let cold and mince all the meats very thinly until you obtain a smooth mixture and with no lumps.
Add the egg, the nutmeg, the parmesan and mix well. Season with salt and pepper.
Roll out the dough very thinly, lay on the work table with a little flour to prevent it to stick on.
With a pastry wheel cut 4 cm squares from the dough and put a small ball of filling on top.
Fold the squares of pasta over the filling to obtain little triangles, roll them over your finger tip and press to close the tortellino.
Season the broth with salt and boil the tortellini.
Serve piping hot
Special thanks to Arturo Dori for his time and great recipe, and Francesco Barthel for the hospitality at Desinare cooking school in Florence.
You might also be interested in