First courses
Summer tastes: a very special pappa al pomodoro
We have already dedicated articles to the Tuscan pappa al pomodoro, but in this post you'll find new ingredients and a preparation method, which will give this famous soup a different texture and a modern appearance.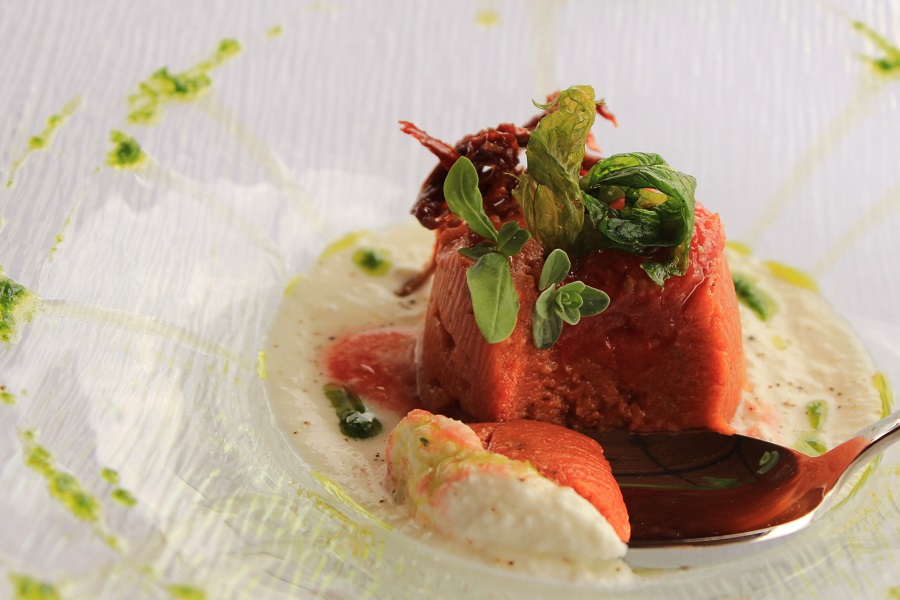 This is another recipe by chef Giorgio Trovato. It's very easy to make at home as you need very few ingredients and it's perfect for a fresh summer meal.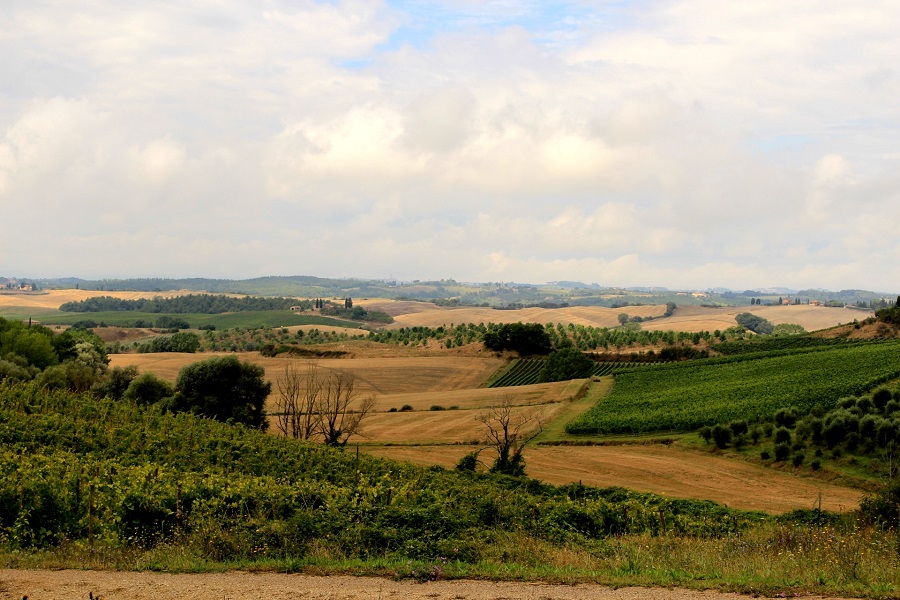 "Pappa al pomodoro" says Giorgio, "is a very famous Tuscan soup of peasant origins. It's made with Tuscan bread, olive oil, garlic, broth, basil and 'bombolini', which is another name for those slightly dried tomatoes that hang on the hoods of farmers' chimneys. If you ask for an authentic pappa al pomodoro recipe in Tuscany you'll receive many different versions. Here is my recipe:"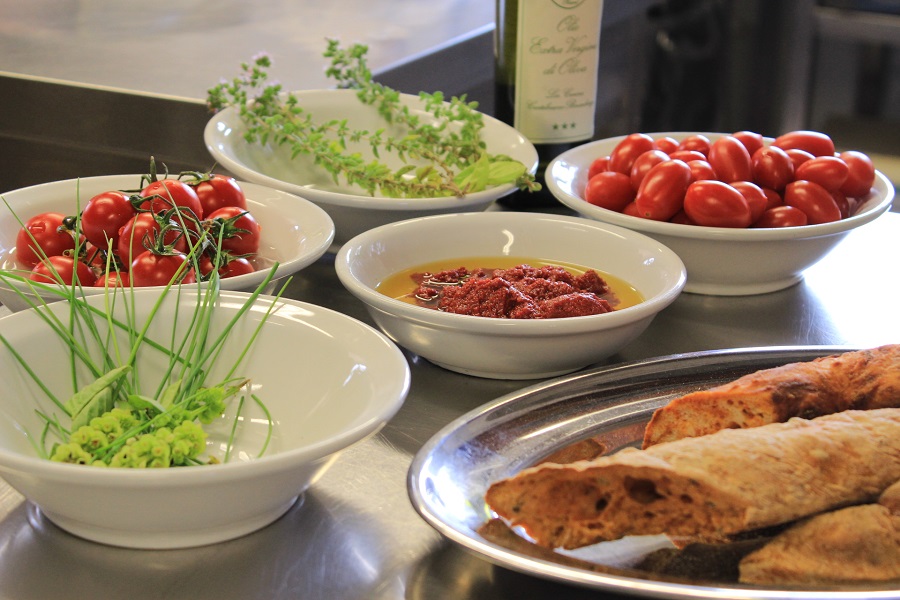 For the pappa al pomodoro:
2kg of ripe tomatoes
200g of bread
2 leeks
Extra virgin olive oil
A pinch of salt and pepper
Chili pepper
Gelatin leaves (15g of gelatin per kilogram of tomatoes)
Chives
For the cream:
1 mozzarella ball
200ml of single cream
Other ingredients:
30g of sundried tomatoes
1 bunch of celery
Fry the leeks with a sprig of basil in some oil. Add the chopped tomatoes and season with salt and pepper. Cook on medium heat for about 45 minutes.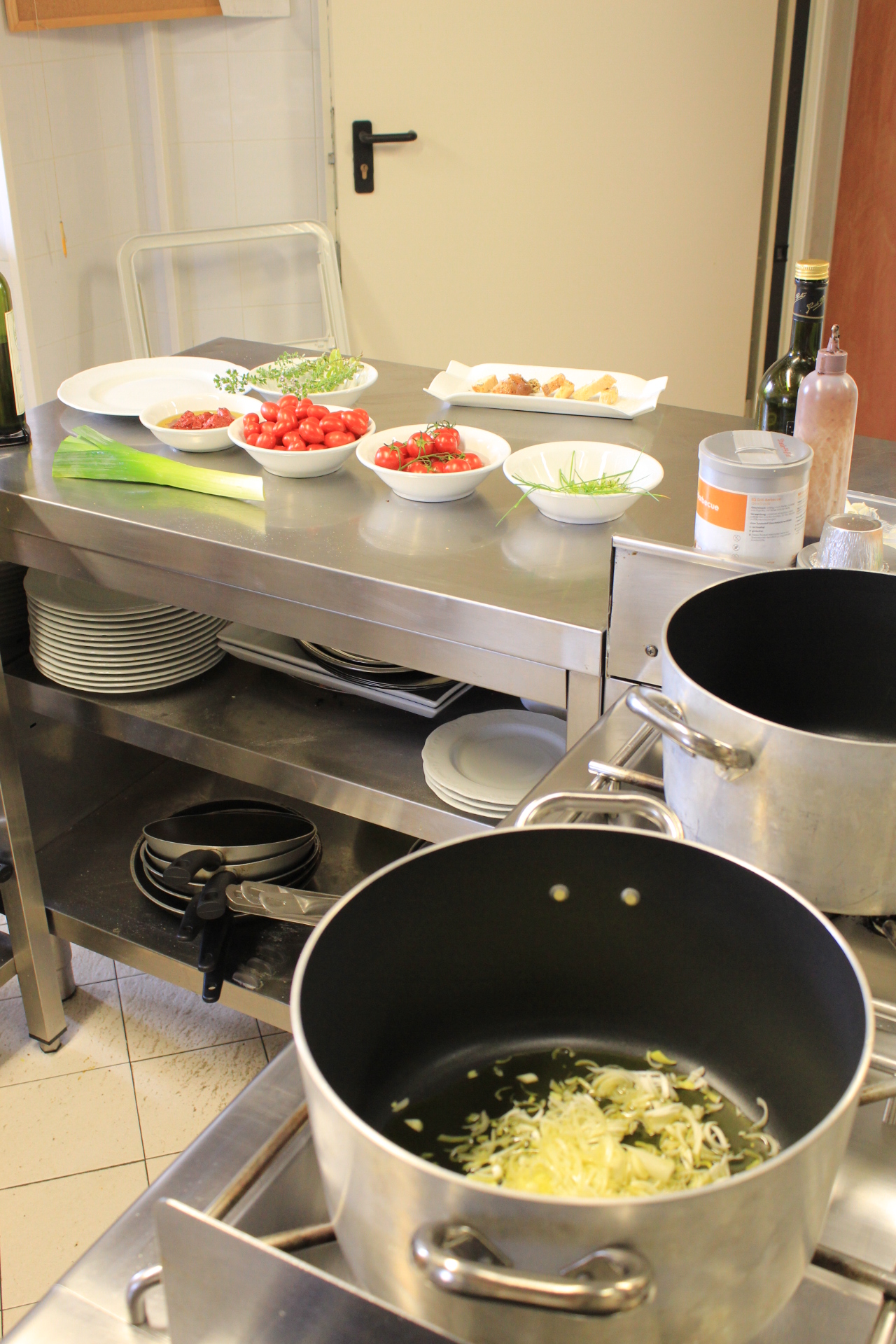 Soak the bread in a bowl of water for about 15 minutes. Squeeze out the excess water and sauté in another pan.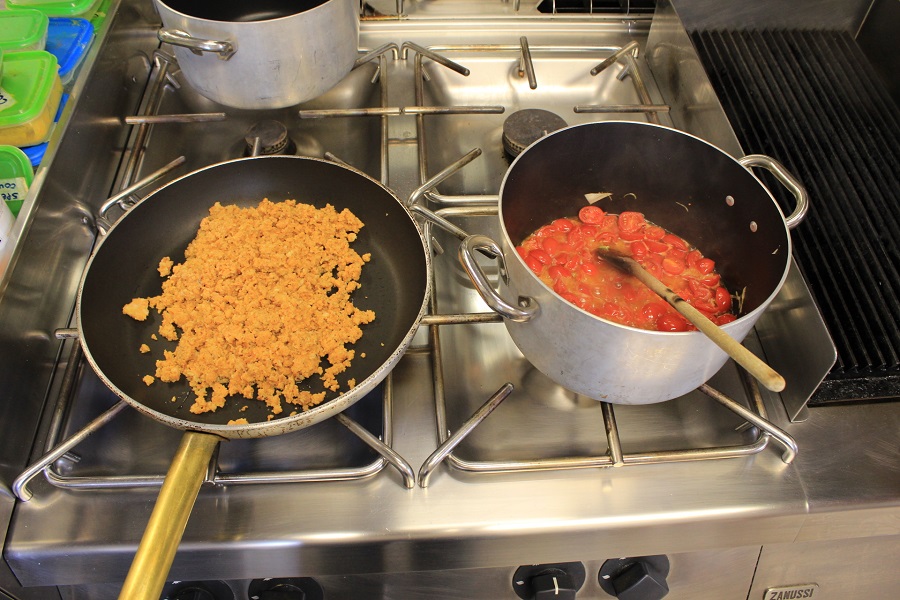 Add the bread to the tomato mixture and simmer for 30 minutes.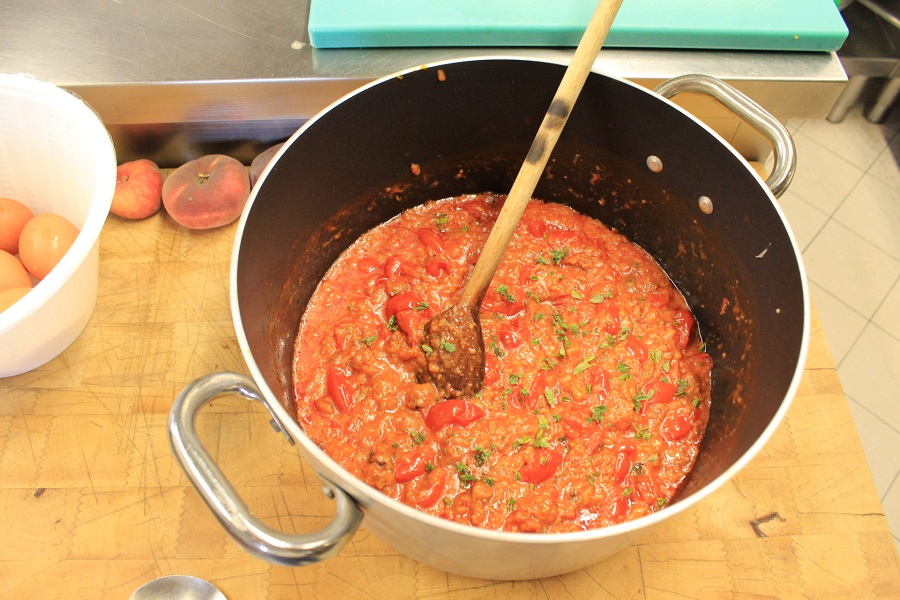 Blend everything in a food processor. Soak the gelatin leaves in cold water and then mix them into the tomato/bread mixture. Add the chili pepper. Pour the mixture into cups and keep in the fridge for at least an hour.
Blend the cream with the grated mozzarella until you get a smooth paste.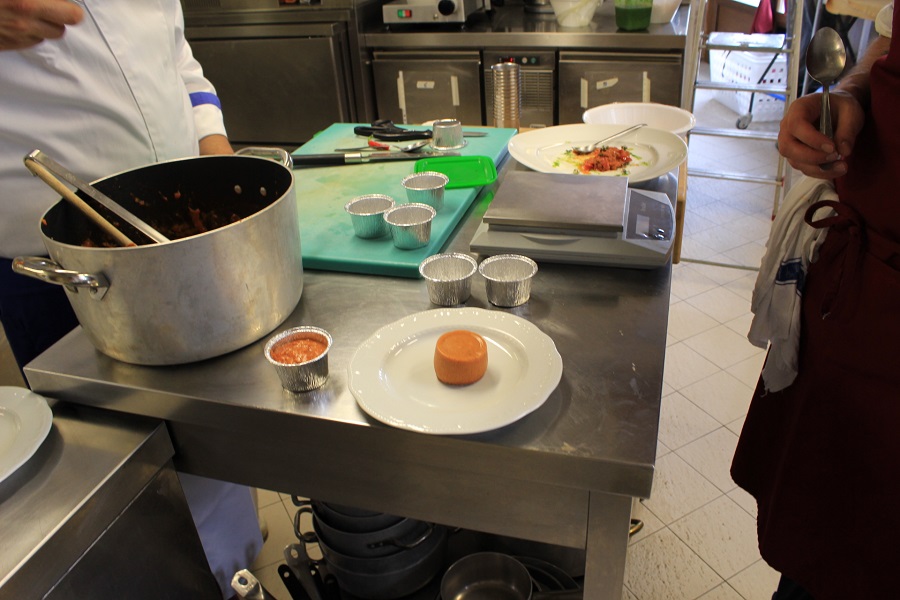 To assemble the dish: spoon a tablespoon of the mozzarella cream onto the centre of the dish, tip the pappa al pomodoro jelly on top and decorate with a sprig of fried celery and some julienned sundried tomatoes.
You might also be interested in
Giorgio is the Executive Chef of "Il Convito di Curina" restaurant in Castelnuovo Berardenga, which is part of Villa Curina Resort. Calabrian born, he came to Tuscany to study and today he is also a Food Stylist and chef Consultant around the world. Trovato is very attentive to the history and local tradition: his cuisine starts with deep research on local culture and always uses the best local produce. Grazie Giorgio!