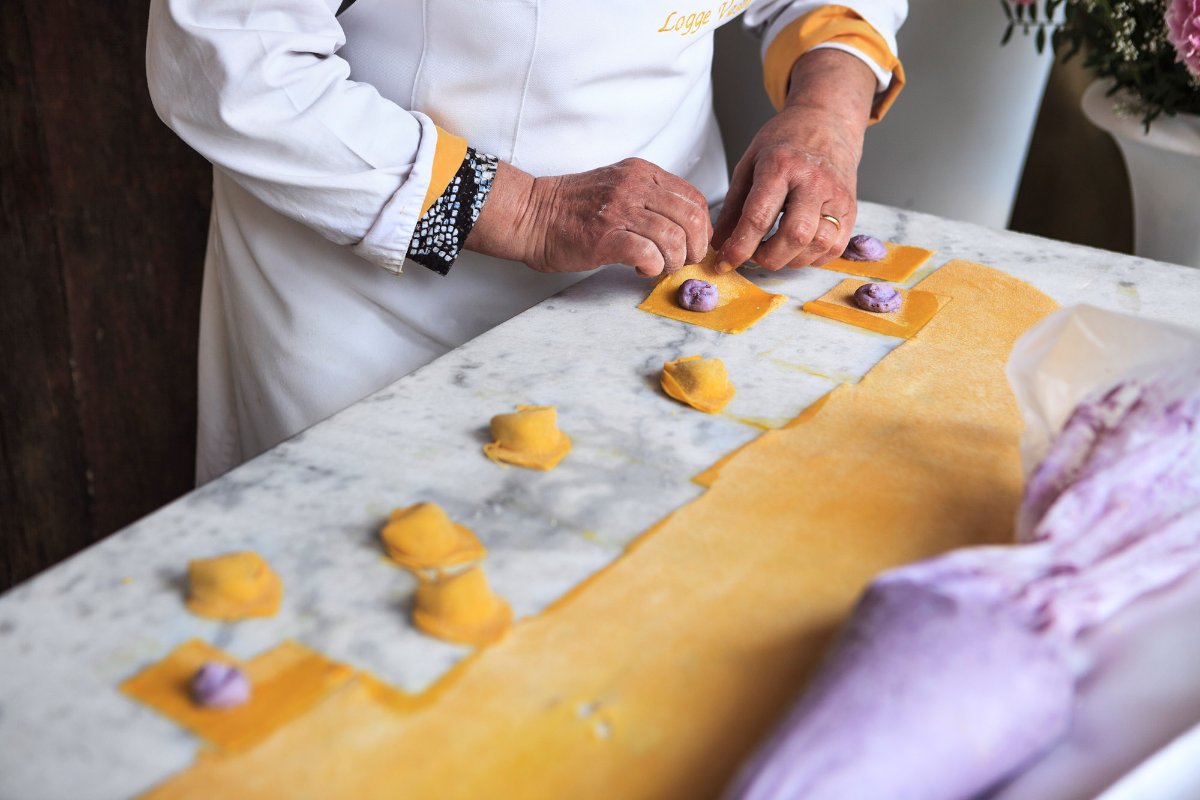 ??????
Custard, chocolate and biscuits: the Anglo-Tuscan "zuppa inglese"
Zuppa inglese is a very popular dessert in Tuscany. It's made of a base of "savoiardi" or sponge cake soaked in alchermes liquor alternated with a layer of custard and chocolate. It's very easy to make and the overlapping of the various ingredients of different colors, creates a gorgeous, scenographic effect. There are many theories about the ancient origin of this dessert but some of them say that it's the Italian version of the popular English trifle dessert.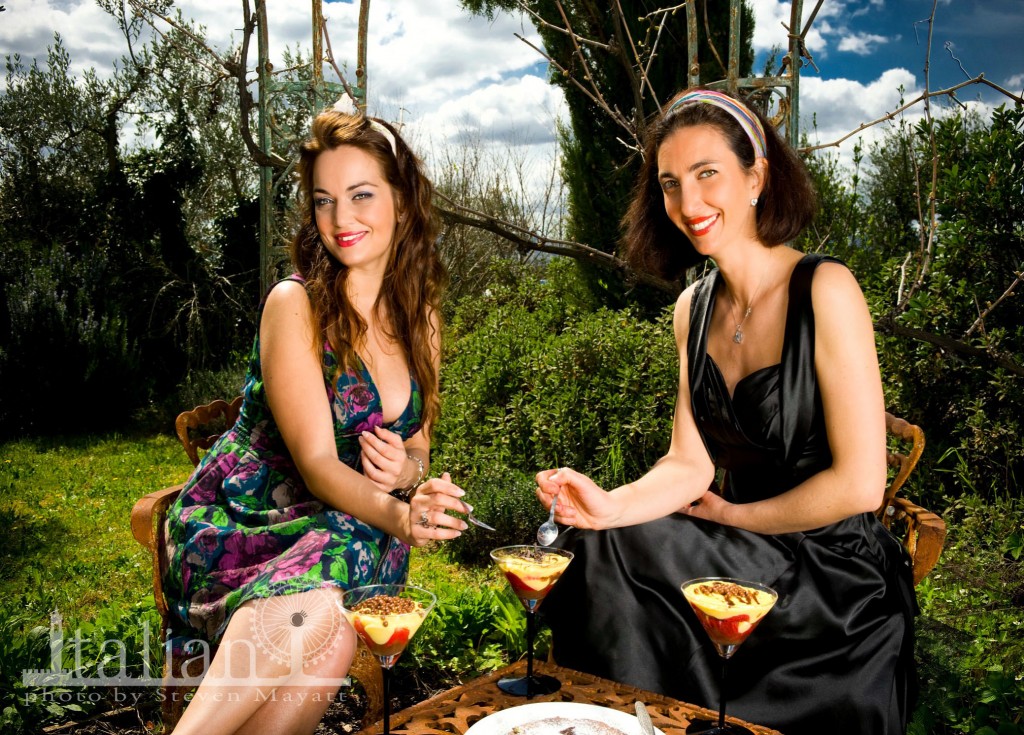 Just to reaffirm the link between Tuscany and London, Italian-I, a team of three Anglo-Tuscan event organizers and party planners have staged a very British-style photo recipe proposed by the Tuscan chef Simona Quirini. The Italian-I team works in London and around Tuscany setting up all kinds of events. Their mission is to create a cultural connection between London and Tuscany bringing to Tuscany a bit of eccentricity and carrying to London some of the Tuscan food and wine tradition. All this, of course, choosing the funniest chef, the best ingredients and the most quirky locations.
Prep time: 30-40 mins Recipe type: Dessert, cake Serves: 4 [new_royalslider id="16"]
Ingredients:
- 1 litre of milk - 200 g of Vanilla flavoured sugar - 10 eggs - 2 spoons of flour - 1 small bit of vanilla pod (to flavour the milk) - The rind of a quarter of a lemon (whole, not grated) - 250 g of Savoiardi biscuits/dessert biscuits (alternatively you can use sponge cake) - 100 g of dark chocolate broken into small bits - 30 g of puffed chocolate balls (or chocolate flakes) - 1 glass of Alchermes - A few drops of Italian coffee
Credits:
Chef:
Simona Quirini 
Photographer:
Steven Mayatt 
Make Up artist:
Dimitris Bibicos 
Hair Stylist:
Michelle Wright
Aprons & Tablemats:
So art for design 
Italian I team
(contact.italian.i@gmail.com) - Host: Angela Mugnai - Styling: Olivia Sodi - Project Manager: Alex Curtis
You might also be interested in