Cherry, hazelnut and chocolate panforte recipe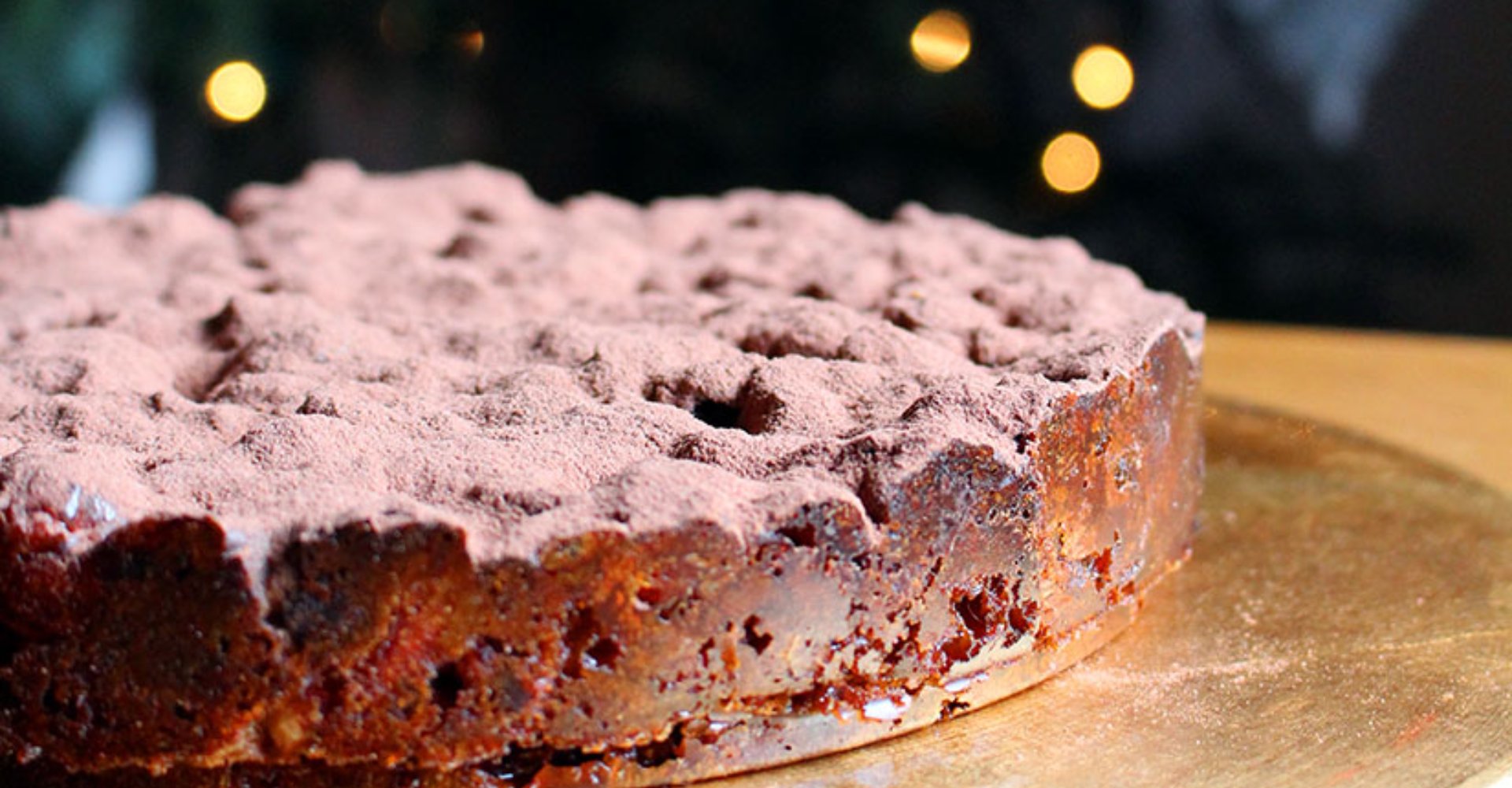 No Tuscan Christmas - and increasingly no Christmas outside Tuscany—would be complete without panforte, a toffee-sticky cake of candied peel and almonds, the origins of which are lost in the mists of time. A speciality of the city of Siena, where it has protected status, panforte traditionally comes in two different varieties: white, topped with icing sugar, and dark, topped with cocoa powder.
Although associated with Christmas, panforte is made at other times of year. In fact, in July 1879, during a royal visit to the Palio in Siena, the white version was said to have pleased Queen Margherita of Italy so much that, like the tricolor pizza, it still bears her name.
This year, I decided to break with tradition and create a new version of panforte including some of my favourite Christmas ingredients instead of the traditional ones. I got the idea of using glace cherries during a visit to the mercato centrale in Florence where I noticed how much like Christmas baubles they looked.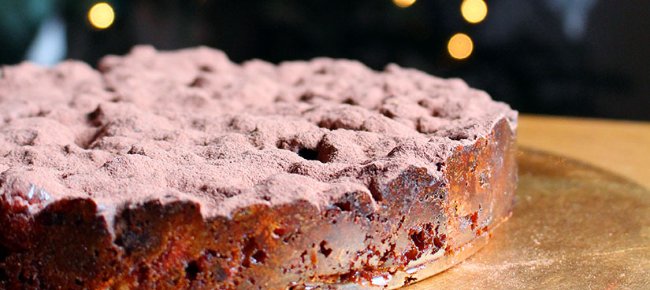 Cherry, hazelnut, and chocolate panforte - Photo © Luca Marchiori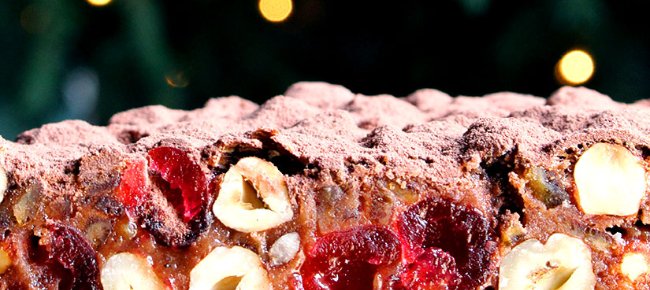 - Photo © Luca Marchiori
Ingredients
1 sheet rice paper

150 g (1 cup) type '0' flour

200 g (2 cups) unpeeled hazelnuts, toasted

5 g (1 teaspoon) cocoa powder

6 g (1/2 teaspoon) ground cinnamon

4 g (1/4 teaspoon) ground nutmeg

220 g (1 cup) granulated sugar

50 g (3 tablespoons) Tuscan millefiore honey

50 g (1/4 cup) water

220 g (3 cups) glace cherries

150 g (2 cups) candied orange peel, cubed

cocoa powder
Grease a round 22 cm (9 inch) cake tin, line the bottom with rice paper and the sides with greaseproof paper
Mix the flour, hazelnuts, cocoa powder, and spices together in a bowl. 3. Put the sugar, honey, and water in a saucepan and heat very gently to melt the sugar and honey together. Be careful not to let the mixture caramelize
Add the glace cherries and orange peel to the syrup and stir to coat them, about 30 seconds
Add the syrup, cherries, and peel to the flour, hazelnuts, cocoa, and spices. Mix thoroughly to form a dry but coherent mixture
Place the mixture in the tin and press down with a spoon to ensure that it is distributed evenly. Don't worry if the surface is a bit rough. Bake for 25 minutes at 220°C (430°F). Don't worry if the cake seems very soft when it comes out of the oven. Let it cool down completely
Remove the cake from the tin and discard the greaseproof paper. Cover the top with sifted cocoa powder. Buon appetito!